Today's Daily Horoscope For Mar. 28th, 2023 – TUESDAY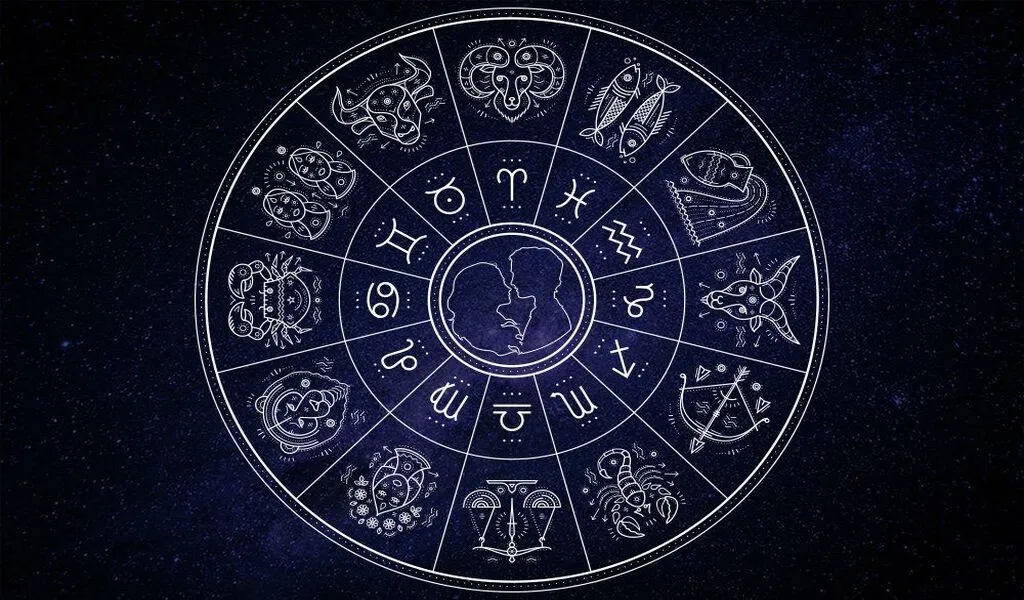 (CTN NEWS) – Daily Horoscope  – How prepared are you for the day? Are you aware of what to look out for? Check out your daily horoscope for Mar. 28th, 2022, below to find exactly what your stars have in store for you!
THE DAILY HOROSCOPE FOR MAR. 28th, 2023, IS BELOW
DAILY HOROSCOPE FOR ARIES  | Mar 21 – Apr 19
Ganesha declares that your moment is advantageous and that things are in your favour. Despite being busy, you will find time for family and friends.
The ideal moment to carry out your plan is right now. Currently, a circumstance like defamation or any accusation is being developed in order to handle any issue with tolerance and moderation.
Stay away from those that have a bad attitude. Media-related actions deserve special attention. The sources of income will now be modest. Maintaining healthy family harmony helps infuse the home with wonderful energy.
DAILY HOROSCOPE FOR TAURUS  | Apr 20 – May 20
Ganesha advises taking a break from your busy schedule for fun and relaxation because your home will be happier as a result of the child's accomplishments.
Due to the arrival of distinguished guests, the house will be very busy. The student class's focus will be diverted by extracurricular activities and fun, which will have an impact on their academic performance.
Some individuals aim to weaken your emotional defences. The continued activity in business will encounter various obstacles. Real estate professionals have the potential to close a profitable deal.
When completing office paperwork, exercise extreme caution.
DAILY HOROSCOPE FOR GEMINI  | May 21 – Jun 20
Ganesha claims that adhering to a few key guidelines would help to maintain a healthy family structure. Plans for a family member's marriage will be made in an auspicious manner.
Watch your language when communicating. There is a disagreement or conflict with a neighbour or stranger. Due to your hectic schedule at other jobs, you won't be able to focus much on the business at hand.
However, everything will still go on as usual. Always seek the advice of a knowledgeable individual when making real estate decisions.
DAILY HOROSCOPE FOR CANCER | Jun 21 – Jul 22
According to Ganesha, there could be a relationship involving an unmarried household member. The planetary alignment is really good right now.
Planning shall be done for any projects involving the acquisition, sale, or relocation of property. Maintain your respect for senior and elderly members.
If you have to go above and above to preserve certain intimate relationships, don't feel guilty about it. Students must put forth more effort if they want to succeed.
Develop connections with far-off trading partners. They can help you secure significant contracts.
DAILY HOROSCOPE FOR LEO  | Jul 23 – Aug 2
Ganesha advises striving to better your lifestyle and using more inventive methods to offer your business a fresh look. You'll feel mentally fit. Concern over some issues in a close relative's personal life will exist.
Students' confidence will erode as a result of not seeing the results they had hoped for despite their diligence. Improvements will be made in ongoing business project-related activities.
Employees' trustworthiness and friendliness boosts their productivity.
DAILY HOROSCOPE FOR VIRGO  | Aug 23 – Sep 22
According to Ganesha, a significant matter will be discussed with the family members. If you have any plans to invest in land-related projects, move forward with them right away because the circumstances are ideal.
Because of carelessness, one needs to deal with problems. Youth should not squander time on pointless activities; effective time management is crucial.
When working with real estate or commissions, seek the advice of a knowledgeable individual, and always utilise verified bills. If not, there can be issues along the road.
READ MORE: DAILY HOROSCOPE
DAILY HOROSCOPE FOR LIBRA  | Sep 23 – Oct 22
Ganesha predicts that your simplicity and generosity will draw people to you. Receiving the cash will greatly enhance the financial condition.
Students will remain concentrated on their academic tasks. Before making an investment, obtain accurate information. The situation can get trickier today if the issue is still pending in court.
The commercial market will see the proper orders. Work connected to import-export will be advantageous.
DAILY HOROSCOPE FOR SCORPIO  | Oct 23 – Nov 21
Ganesha predicts that some religious events will be held at home, and that they will be successful thanks to the blessings and assistance of the elderly.
Manage your impulsiveness and rage. Your words will spread unfavourable energy. in charge of your behaviour. Utilizing new technology information like media and computers can help businesses succeed.
The achievement of the aims of the employed people will make the higher authorities satisfied.
DAILY HOROSCOPE FOR SAGITTARIUS  | Nov 22 – Dec 21
Young people, according to Ganesha, have been working towards their goals for a long time, anticipate getting outcomes that are suited for them, and approach every task with great consideration.
Don't meddle with other people's business or offer unwanted advise because doing so could lead to someone libellous against you. The activities that involve work will be better.
Although there can be a few little issues, achieving your office goals will make you feel incredibly relieved. Along with vacation and shopping, families will appreciate them.
DAILY HOROSCOPE FOR CAPRICORN  | Dec 22 – Jan 19
Ganesha predicts that time will be devoted to spiritual and religious pursuits. Young people can obtain useful knowledge about careers. In the afternoon, things will be a little less advantageous.
Manage your rage. Don't disregard the tips and direction of a seasoned householder.
If there is ever a difficulty in business, you will receive expert assistance right away, and your efforts will be rewarded with the greatest outcome possible. Both employees and coworkers will face discipline.
DAILY HOROSCOPE FOR AQUARIUS  | Jan 20 – Feb 18
Your choices, according to Ganesha, will be very important. In addition to your busy schedule, you will have time to enjoy yourself with your loved ones.
There could be a heated discussion on things like finances. Nothing good will happen financially. Don't take legal concerns lightly; seek the advice of someone with experience.
You are about to earn new business successes. It is anticipated that all expansion-related plans will be finished.
DAILY HOROSCOPE FOR PISCES  | Feb 19 – Mar 20
Ganesha predicts that you will feel relieved when you find a solution to a long-standing issue. The greatest day for money to come in is right now.
Due to family members moving into the residence, there will be activity. Family obligations might expand. In the job, it can be dangerous to trust a complete stranger.
Try to manage the work on your own rather than relying on others. The position will remain stable. Your spouse and family members' support will keep you positive.