Today's Daily Horoscope For Mar. 23rd, 2023 – THURSDAY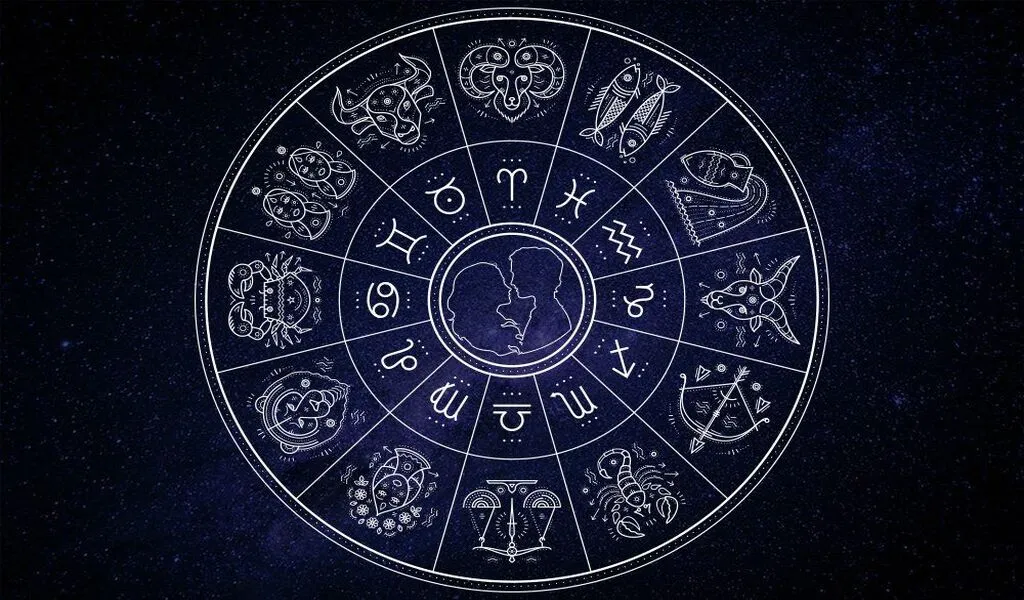 (CTN NEWS) – Daily Horoscope  – How prepared are you for the day? Are you aware of what to look out for? Check out your daily horoscope for Mar. 23rd, 2022, below to find exactly what your stars have in store for you!
THE DAILY HOROSCOPE FOR MAR. 23rd, 2023, IS BELOW
DAILY HOROSCOPE FOR ARIES  | Mar 21 – Apr 19
Avoid social and political events today, advises Ganesha. Nothing will be gained besides the poor timing. Any borrowed funds may be repaid.
Dealing with strangers and other unfamiliar people requires caution. Your finances can be improved by reducing expenses.
In the workplace, decisions must be made with seriousness. Relationships in a marriage will remain sweet.
DAILY HOROSCOPE FOR TAURUS  | Apr 20 – May 20
Your self-respect does not forfeit bravery and adventure in any circumstance, according to Ganesha. Your greatest asset is this.
There will be significant work pertaining to the kid's academics. Many educational institutions are willing to provide examples.
It's possible for the residents of the house to get into a minor argument or disagreement. You might become distracted if you receive unpleasant family news. Today's work may require a lot of effort from you.
DAILY HOROSCOPE FOR GEMINI  | May 21 – Jun 20
Ganesha explains that right now, location-specific yoga poses are becoming appropriate. Aspirants will give it careful consideration.
You can improve your financial situation and make it stronger. Students will also receive the proper reward for their efforts and hope.
The expenditure situation will be ready along with the arrival of the rupees. Avoid being around negative people because you might become a victim of a plot.
New experiments must be put into practise in business. The family can have a peaceful atmosphere. Health can be beneficial.
DAILY HOROSCOPE FOR CANCER | Jun 21 – Jul 22
Ganesha advises that now is a very favourable time to act on any plans made for the home and family. Young people might receive some encouraging career news.
Some of the ongoing tasks might be disrupted as a result of your negligence. Create an outline for it now before beginning any work. Make important tasks a priority.
In business operations, more focus is required. A happy family environment is possible. Maintain your daily schedule and eating habits to avoid experiencing constipation, gas, etc.
DAILY HOROSCOPE FOR LEO  | Jul 23 – Aug 2
Ganesha claims that the issue with your job that has been bothering you for a while can be resolved. You will have the chance to attend a gathering, and you will meet someone who is significant to you.
It is essential to rely on your own judgement rather than that of others because a friend's advice might end up being incorrect for you. Instead of income increasing, expenses will.
One can obtain rupees from various sources during difficult times.
DAILY HOROSCOPE FOR VIRGO  | Aug 23 – Sep 22
Ganesha predicts that you will contribute particularly well to efforts involving service in a religious institution. Receiving payment as desired from a source can improve your financial situation.
Additionally, social boundaries will widen as you participate in a variety of activities. Trusting others too much can get you into trouble. So take care.
It will be in your best interest to speak with the knowledgeable and senior members of the family if you are unsure about anything.
READ MORE: DAILY HOROSCOPE
DAILY HOROSCOPE FOR LIBRA  | Sep 23 – Oct 22
Ganesha promises that you will support family members fully in their hour of need. This will make you incredibly happy. You will be praised in the home and society for your modest nature.
You frequently make fictitious plans, which could cause your actions to be bad. So, accept reality. Do not meddle excessively in family matters. Less will be gained from hard work's opposite.
Allow everyone in the family the freedom to act however they choose.
DAILY HOROSCOPE FOR SCORPIO  | Oct 23 – Nov 21
You'll meet some close friends, and good things will happen, according to Ganesha. It's possible to develop a new social identity.
Today there will also be some time devoted to explaining and resolving the children's issues. Don't brag about your success too much because that might make the representatives envious.
The activities connected with financial investment require more focus. A disagreement among your employees will result from an outsider's interference in the workplace.
DAILY HOROSCOPE FOR SAGITTARIUS  | Nov 22 – Dec 21
With special visitors coming to the house, Ganesha advises you to keep busy. You'll take some time today to unwind and have fun from your daily activities.
Children can also provide some positive news. Studying may be interrupted for students. Their current focus will be on having fun and engaging in outdoor activities.
Few people have the ability to emotionally weaken you with rumours. At the beginning of the day, there will be more rushing. Make sure there are no conflicts of any kind with the spouse. Health can be beneficial.
DAILY HOROSCOPE FOR CAPRICORN  | Dec 22 – Jan 19
Ganesha predicts that today will require more effort on your part, but success will also be attained. Meeting with a close friend or relative will abruptly calm the tension-filled environment.
Control your rage and hurry. Otherwise, the work might turn out poorly. People who engage in a little negative activity might annoy you, but their attempts may not be successful.
Make all significant business and employment-related decisions on your own. The family environment might stay the same.
DAILY HOROSCOPE FOR AQUARIUS  | Jan 20 – Feb 18
You'll make an effort to finish your tasks in a timely and appropriate manner, Ganesha promises. which will see your success. In matters pertaining to financial investment, time will also pass.
You will also be honoured for your cooperation in social activities. Despite the elder person in the house being angry, do not disobey their wishes or commands.
Students must maintain a stronger focus on their academic work. to exercise extreme caution when engaging in any business involving rupees in your line of work.
DAILY HOROSCOPE FOR PISCES  | Feb 19 – Mar 20
Ganesha predicts that today will see favourable changes in the environment and suitable opportunities. You'll want to complete each task with diligence so that you can get good outcomes.
Additionally, the child-related good news will be shared with you. Be mindful that important work can be interrupted by a little negligence. There may be some unrest in the family environment.
Keep up a solid relationship with your brothers. Public relations and marketing will become more comprehensive.