Today's Daily Horoscope For Mar. 13th, 2023 – MONDAY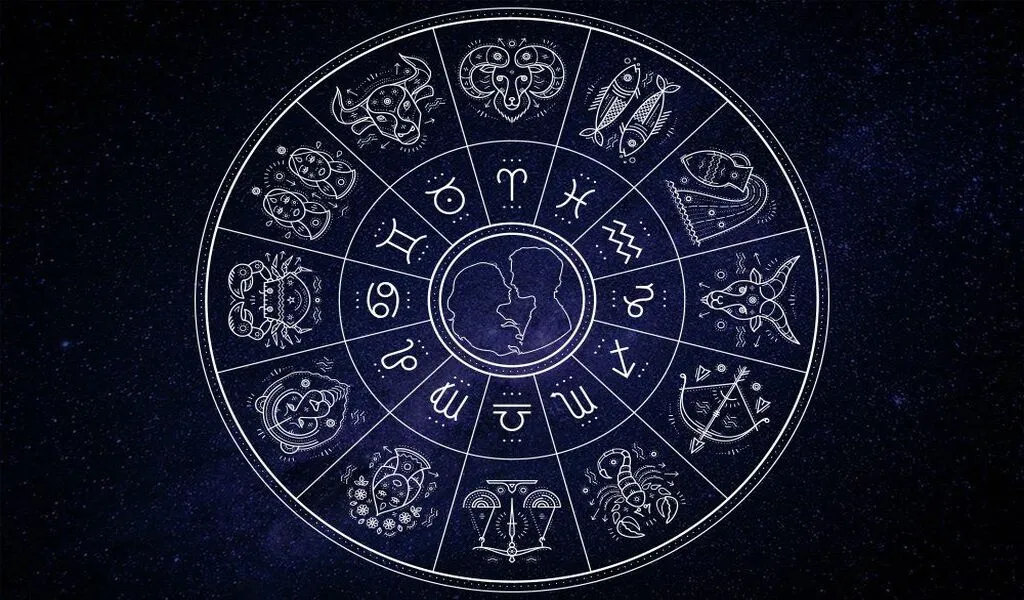 (CTN NEWS) – Daily Horoscope  – How prepared are you for the day? Are you aware of what to look out for? Check out your daily horoscope for Mar. 13th, 2022, below to find exactly what your stars have in store for you!
QUOTE OF THE DAY
THE DAILY HOROSCOPE FOR MAR. 13th, 2023, IS BELOW
DAILY HOROSCOPE FOR ARIES  | Mar 21 – Apr 19
Ganesha predicts a serious and fruitful conversation with a close relative about the property today. Also, a good choice can be made. A person in need could also require financial assistance.
You'll feel better if you do this. Don't let yesterday's bad things rule today. To maintain positive behavior, meditate. Spend time with the kids and be polite to them.
Your company will take on a new path with the assistance and guidance of a politically and professionally savvy individual.
DAILY HOROSCOPE FOR TAURUS  | Apr 20 – May 20
Ganesha promises that the last few years of your dedication and hard work will pay off in greater rewards. You can find the ideal answer to any family issue with your assistance and presence.
Also, students will begin to pay attention to new material. At this point, there can be some disagreement over the relatives. Be very skilled at problem-solving.
Rage and anger make things worse. To advance the field of employment, there is a need for additional introspection. There may be some family responsibilities that fall on you.
Fatigue and weakness might result from an excessive workload.
DAILY HOROSCOPE FOR GEMINI  | May 21 – Jun 20
Ganesha predicts a calm start to the day today. Whatever positive news you receive over the phone will make your thoughts glad. By trying out a few new methods, you can advance your task.
The popularity of religious activities will also rise. Organize your work habits and plans. The advice of others could leave you perplexed.
There is occasionally a sneaking sensation that fate cannot follow you. Keep your confidence up. It's time for you to reap the benefits of your efforts.
Wife and husband will be sensitive to and respectful of one another's sentiments.
DAILY HOROSCOPE FOR CANCER | Jun 21 – Jul 22
Ganesha advises maintaining a home or business. At this time, the economic climate will also be well maintained. If you commit to karma, destiny will come to your aid.
Have a healthy relationship with your cousin's siblings. Unintentionally, a condition of dispute could exist. Your palms can feel slightly cramped after lending money to a close relative.
Your focus and presence at work will maintain a structured environment. Your spouse and family members will fully support your efforts. You can maintain your health with yoga and exercise.
DAILY HOROSCOPE FOR LEO  | Jul 23 – Aug 2
According to Ganesha, having close family members assist you with your problems would boost your spirits. It is possible to relax. There might be a proper relationship about a family member getting married.
Certain issues may deteriorate over time. This can cause you to lose focus. Keep your distance from those that engage in bad behavior.
At this point, avoiding false positives is also crucial. Any significant business can be launched today with remarkable success. Life can be enjoyable.
DAILY HOROSCOPE FOR VIRGO  | Aug 23 – Sep 22
Focus on your task, not distractions, advises Ganesha. The planetary environment is favorable. It will be successful in trying to maintain order in the home. Students may also achieve the desired outcome.
You can be preoccupied right now with unimportant stuff. Spend time doing creative things as well. It's critical to maintain emotional control. It could be a hectic day today.
Ensure effective communication between family and business matters. Unbalanced eating may upset the stomach.
READ MORE: DAILY HOROSCOPE
DAILY HOROSCOPE FOR LIBRA  | Sep 23 – Oct 22
Ganesha advises that you should perform some important tasks today. Spend time with the senior citizens. You may find a new direction after learning about their experiences.
Getting good news from kids is possible. Even with minor issues, your work will be finished. Just maintain your patience. Be mindful that a visitor may spook your home's calm.
The economy will continue to function normally. Families can have a pleasant existence. Any issue with skin sensitivities may get worse.
DAILY HOROSCOPE FOR SCORPIO  | Oct 23 – Nov 21
The day can go quite satisfactorily, according to Ganesha. With enough confidence, you can win over your adversaries. Spending time with close friends and family can help you unwind.
You can also exchange gifts. Don't overlook crucial responsibilities. Financial harm may result from this as well. Avoid ostentatious activities.
Recognize that a lucrative chance can get away from you. The strategy of commercially joining a corporation will be effective. A friendly family environment will be maintained.
Spend some time in meditation to reduce mental stress.
DAILY HOROSCOPE FOR SAGITTARIUS  | Nov 22 – Dec 21
According to Ganesha, long-standing disagreements with a close relative can be settled. The relationship between the two people will be nice. Family activities are an additional option.
Expanding social borders is possible. Have a cheerful outlook on life. Never invest without considering it. When young people fall in love, they do not compromise on their education or careers.
Avoid making a mistaken rupee investment in today's stock market activities or ups and downs.
DAILY HOROSCOPE FOR CAPRICORN  | Dec 22 – Jan 19
According to Ganesha, being around someone who participates in a religious activity will alter your perspective for the better. For ladies, today will be highly fruitful.
There will be the bravery to confront them in every circumstance. Keep vital documents and things on hand. Otherwise, someone might abuse it. Take some time to be alone.
Your health may suffer if you take on more than you can handle. Daily-earnings may be successful. You could have to deal with extra challenges in the current work environment.
DAILY HOROSCOPE FOR AQUARIUS  | Jan 20 – Feb 18
Ganesha promises that no matter how difficult the circumstance, you can easily resolve it. Also, you can find relief from any ongoing concerns.
Ask an elder in the home for guidance to settle a property disagreement. Avoid meddling too much in other people's business. Your reputation could be damaged.
Costs can exceed your expectations. Unneeded costs can make you unhappy.
The workplace may have some ups and downs. Both the husband and the wife are capable of working together.
DAILY HOROSCOPE FOR PISCES  | Feb 19 – Mar 20
Excellent planetary conditions are developing, according to Ganesha. The day will start with fresh optimism. Helping a close family and resolving their concerns will also take much time.
Set priorities for your work. Being overly busy can interfere with your work. Stay out of any conflict with your neighbors. Work stagnant at the office for a while will pick up steam.
The marriage between a husband and wife will be lovely. Running and excessive effort might make you tired and sore.