Today's Daily Horoscope For Mar. 12th, 2023 – SUNDAY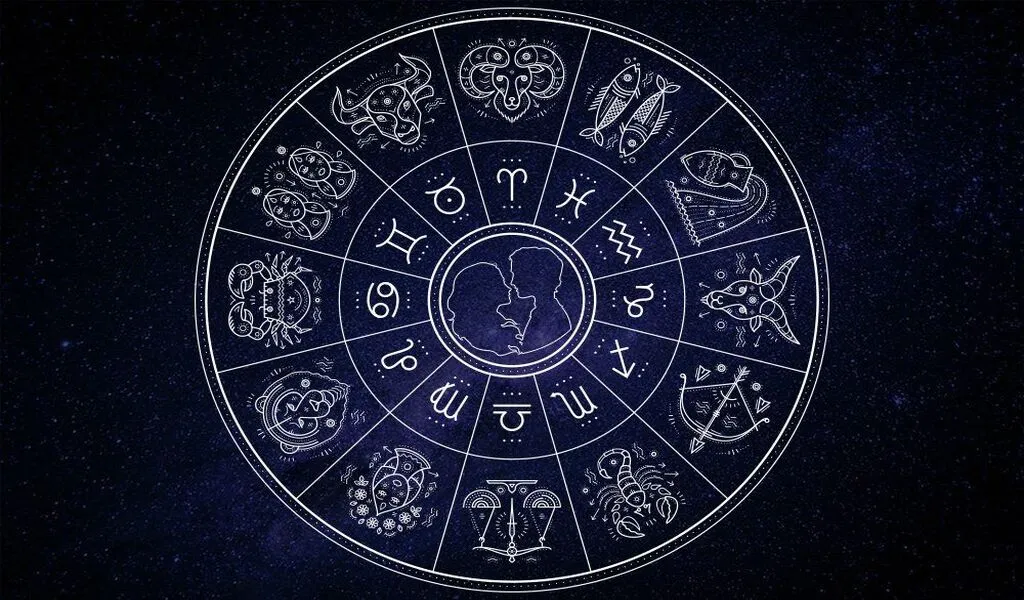 (CTN NEWS) – Daily Horoscope  – How prepared are you for the day? Are you aware of what to look out for? Check out your daily horoscope for Mar. 12th, 2022, below to find exactly what your stars have in store for you!
QUOTE OF THE DAY
"Beware of monotony; it's the mother of all the deadly sins." –Edith Wharton
THE DAILY HOROSCOPE FOR MAR. 12th, 2023, IS BELOW
DAILY HOROSCOPE FOR ARIES  | Mar 21 – Apr 19
Ganesha predicts favourable conditions on planet earth. Locals will be engaged in a variety of activities. Success comes from making the correct choice at the right time.
Finding a solution to any career-related issue will boost students' interest. You'll also make a valuable contribution to religious activity. It will be challenging to decide what to do for job.
If the mind is unsuccessful in carrying out any desired task, the mind will be disappointed.
DAILY HOROSCOPE FOR TAURUS  | Apr 20 – May 20
Ganesha predicts a few rare individuals will be met. You will learn new things, and communication will enable you to complete your tasks. Be committed to your work and avoid focusing on inappropriate activities.
You may lose sight of your objective if you are careless. Complicated situations might result from unnecessary costs. Stick to your current spending plan. A legal disagreement could also involve you.
Do not stray from the road. You have time on your side to complete business-related tasks.
DAILY HOROSCOPE FOR GEMINI  | May 21 – Jun 20
According to Ganesha, the planetary alignment at this time will give you incredible strength. Expanding the boundary of contact will be advantageous going forward. Students can succeed in competitive undertakings.
Spend some time engaging in spiritual and religious pursuits. That will help you feel calmer. Vehicle or property issues could exist. Also, extra consideration is needed to begin your plans.
Spending time on the phone or with friends is a waste of time.
DAILY HOROSCOPE FOR CANCER | Jun 21 – Jul 22
Ganesha predicts that this month will bring about some favorable changes in your way of life. Risk-taking will be something you do. Continue to work towards a specific goal.
You might have moderate success. Continue talking with a knowledgeable person without rushing. Because you didn't follow your plan, you can lose money.
It may be expensive. There is no need to worry too much because it is also possible to find sources of income. This month, concentrate on growing business gatherings and duties related to marketing.
DAILY HOROSCOPE FOR LEO  | Jul 23 – Aug 2
Shopping for items relating to family comforts, according to Ganesha, is possible. You will feel stress-free by finding a solution to any issue with students' academics and careers.
Also, you'll have the guts to make a significant choice. You'll receive sound counsel if you tell a reliable friend about your strategy. Someone close to you can understand you by the way you speak.
The economy will start to shrink. As a result, required expenses could also need to be reduced. You'll naturally become agitated over trivial things. At the beginning of the month, there will be a challenge.
DAILY HOROSCOPE FOR VIRGO  | Aug 23 – Sep 22
According to Ganesha, if all barriers to education are gone, students would be free to concentrate on their studies once more. A chance encounter with someone will cheer the mind.
All property-related disagreements will be resolved amicably. Whether investing in a policy, a home, etc., time is on your side. There is a chance of disagreement because of uncertainty and tension in relationships.
Never decide anything about somebody in a hurry. By squandering time on inappropriate things, the mind will become frustrated. Be careful not to lose your enthusiasm at this time.
READ MORE: DAILY HOROSCOPE
DAILY HOROSCOPE FOR LIBRA  | Sep 23 – Oct 22
Ganesha predicts that as public relations become more well-known, so will its application. The duties that have been stalled or abandoned for a while will be finished.
Just maintain your goal-focused attitude at this time. There might be a chance for you to join a group. It's important to keep a consistent schedule. Consider your plans carefully before putting them into action.
Otherwise, mistakes might happen. Before entrusting someone with financial transactions, do your research. The time is right to finish the marketing-related chores.
DAILY HOROSCOPE FOR SCORPIO  | Oct 23 – Nov 21
According to Ganesha, you will be involved in various activities this month, and social boundaries will also widen. Meeting influential people will be advantageous.
It is also possible to buy valuables. It can be an excellent chance for people who want to travel overseas. There can be some challenges in the first few days of the month.
Avoid negative people since their bad advice may lead you astray from your objective. Do not disregard the household elders' counsel and direction.
DAILY HOROSCOPE FOR SAGITTARIUS  | Nov 22 – Dec 21
The planetary position is favorable, according to Ganesha. Keep your resolve and self-assurance. With your determination, you can finish even the most challenging jobs.
If you are preparing to make any capital investment, do so promptly. Having faith in oneself. If you engage in other people's conversations, you could hurt yourself.
Every step needs to be carefully considered at the beginning of the month. Don't try to avoid doing any task out of indifference.
DAILY HOROSCOPE FOR CAPRICORN  | Dec 22 – Jan 19
After the middle of the month, according to Ganesha, the circumstances will be very favorable in your favor. Hence, as soon as May begins, change your daily schedule. Your task will be done properly.
Those that have previously opposed you will now side with you. Avoid situations where you are borrowing or spending excessively for appearances. It is also your obligation to keep your promises to others.
DAILY HOROSCOPE FOR AQUARIUS  | Jan 20 – Feb 18
Even if there are some problems, Ganesha assures you that you will find your path thanks to your optimistic and sensible outlook. With your assistance, the family's long-standing disagreement will be cleared up.
Currently, there is a chance that any issue involving inherited property will give rise to conflict between the brothers. By acting properly, you will be able to save the situation.
During this moment, stay away from new investments. You won't be able to spend much time at the business location due to personal issues and unease.
DAILY HOROSCOPE FOR PISCES  | Feb 19 – Mar 20
According to Ganesha, going to a religious location can bring you peace of mind and renew you for worship. You will contribute uniquely to social or societal activities, and your visibility will grow.
You will be occupied with numerous things during this time. Your focus can be drawn to unethical behavior. So take care. You'll be bothered by unnecessary increases in costs. It's important to keep things in order.
Haste and excessive excitement can cause things to be done incorrectly.