Today's Daily Horoscope For Mar. 11th, 2023 – SATURDAY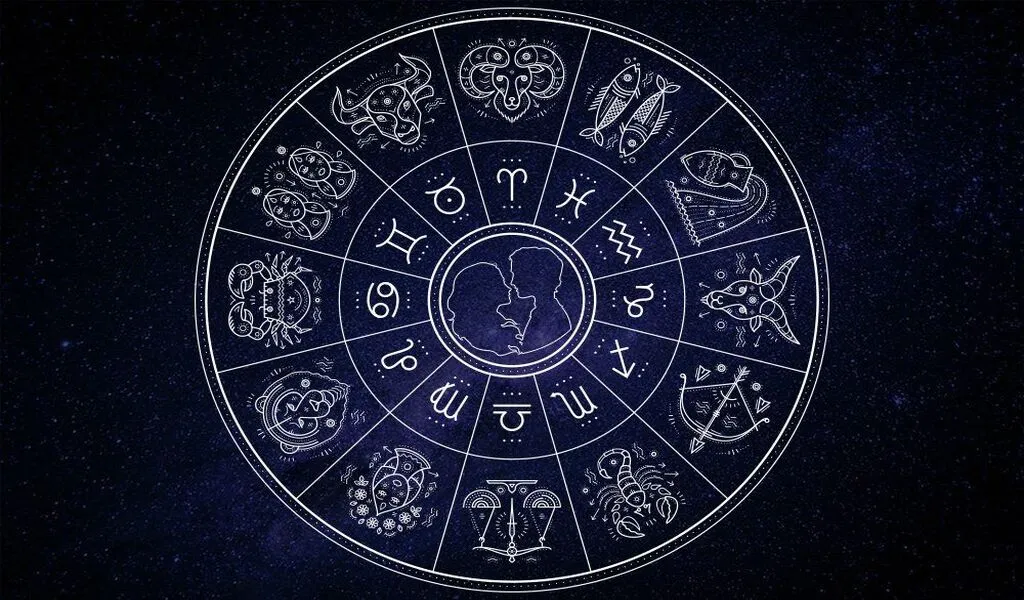 (CTN NEWS) – Daily Horoscope  – How prepared are you for the day? Are you aware of what to look out for? Check out your daily horoscope for Mar. 11th, 2022, below to find exactly what your stars have in store for you!
QUOTE OF THE DAY
"If you cannot do great things, do small things in a great way." – Napoleon Hill
THE DAILY HOROSCOPE FOR MAR. 11th, 2023, IS BELOW
DAILY HOROSCOPE FOR ARIES  | Mar 21 – Apr 19
Ganesha predicts that a few social and creative pursuits will occupy most of your time. Pay close attention to media-related activity and make contact with sources; you might get a crucial notification.
Follow the direction and advice of knowledgeable individuals. Strive to maintain mental stability. The maturation of nature is required.
Avoid engaging in unsafe activities since you could get wounded. Good health is expected.
DAILY HOROSCOPE FOR TAURUS  | Apr 20 – May 20
Ganesha promises to clear up any continuing misunderstandings about family matters. There will be some significant plans for home alteration and renovation.
Despite the increased workload, you will still find time for your interests. Avoid using foul language when conversing. Trust in yourself; bad advice from others can backfire on you.
Be sure there are no conflicts in your ongoing relationships with friends and close family members. Due to the circumstances at this time, patience and moderation are required.
DAILY HOROSCOPE FOR GEMINI  | May 21 – Jun 20
According to Ganesha, there could be some unpaid bills from the previous transaction. With diligence and effort, you can accomplish any challenging assignment.
Despite the additional labor, you will support your family fully at home. You could find a few extra expenses annoying. Avoid a conflict with your neighbors.
Receiving either good or bad news from anywhere might depress the mind. The working environment will be kept in proper order. Due to overwork, you won't be able to spend more time with your family.
DAILY HOROSCOPE FOR CANCER | Jun 21 – Jul 22
Ganesha predicts that you'll have time for enjoyable family activities. Time is on your side when making plans. Enjoy your home supply online shopping.
Keep an eye on the company and activities of the kids. Some job may go incomplete as a result of laziness. Keep your strength and productivity high right now.
Change must be incorporated into practise over time. It is not a good moment to begin any new work.
DAILY HOROSCOPE FOR LEO  | Jul 23 – Aug 2
Ganesha says participating in social and religious activities brings tranquility and contentment. Work on transactions involving real estate will be successful.
Every unique talent you possess will be displayed in front of others. Spending money on the wrong things might ruin your budget. Make sure your relationships with your brothers don't deteriorate.
Respect the counsel and direction of seniors. Each significant business choice should be made now.
DAILY HOROSCOPE FOR VIRGO  | Aug 23 – Sep 22
Your work will be completed on its own, said Ganesha. Hence, emphasize effort. Today is the ideal day to settle any disputes that may be present. Also, you'll have time to oversee your family.
You might need to put off doing some jobs occasionally since you're lazy and careless. Avoid performing any maintenance on the car or other property during this time.
In case of any issues, seek the assistance of family members. One might find an agreement or contract that suits their needs.
READ MORE: DAILY HOROSCOPE
DAILY HOROSCOPE FOR LIBRA  | Sep 23 – Oct 22
Ganesha predicts you will spend more time engaging in hobbies and personal pursuits than working. You'll feel content and at ease inside. Do your tasks in a well-thought-out and organized manner.
Due to issues in any family member's marriage, there will be friction. Don't blindly believe anyone when it comes to money. Avoiding travel at this time would be best.
Time is more advantageous from a commercial perspective. We'll maintain the home's cozy atmosphere.
DAILY HOROSCOPE FOR SCORPIO  | Oct 23 – Nov 21
Ganesha predicts that a joyful atmosphere will be created when close relatives arrive, and any unique issues will be discussed. If construction work on a building has stalled, now is the time to devise a plan to fix it.
Any activity involving travel should be avoided at this time. Avoid overloading oneself with tasks. Instead of wasting time on inappropriate things, pay more attention to your crucial work. Bolster business public relations.
DAILY HOROSCOPE FOR SAGITTARIUS  | Nov 22 – Dec 21
Any significant notification could be received, according to Ganesha. Media and online activity should command your attention. Your relief at finding a solution to a long-standing issue will be palpable.
Keep your ideas a secret; else, someone might cheat you. Temper your rage and impulsiveness. Give your nature some maturity.
The moment is favorable if you intend to make a business investment. There will be good harmony in both personal and professional life.
DAILY HOROSCOPE FOR CAPRICORN  | Dec 22 – Jan 19
Ganesha advises us to approach life with an optimistic outlook. You'll have a lot of success. You'll experience far more peace of mind when you reflect on yourself and meditate.
All challenging jobs will be approached with a fierce commitment on your part. Consider the opinions of others when making your choice.
You will receive new contracts, some of which may be profitable. It will be a nice family environment. Women should pay particular attention to their health.
DAILY HOROSCOPE FOR AQUARIUS  | Jan 20 – Feb 18
According to Ganesha, you will be blessed and supported by the elders in the home, which will be fortunate for you. You'll feel a great deal of relief after visiting a sacred location.
You'll give yourself a fresh energy boost. Regarding an intimate relationship, doubt and dissatisfaction could pop up in the thoughts. Continue to think steadily and with patience.
It would be best if you stayed away from any financial transactions today. In business, it's important to keep your work quality higher.
DAILY HOROSCOPE FOR PISCES  | Feb 19 – Mar 20
Ganesha promises that with your diligence, you will endeavor to complete any challenging assignment. Despite being exhausted, you will be energized.
Each family conflict can be resolved, bringing calm and serenity. Never debate anything with the neighbors. Doubt and fear-based behaviors might occasionally get you into trouble.
Don't take on more debt than you can handle. Children at this time require appropriate direction as well. Business operations will proceed as planned.