Today's Daily Horoscope For Jan. 3rd, 2023 – TUESDAY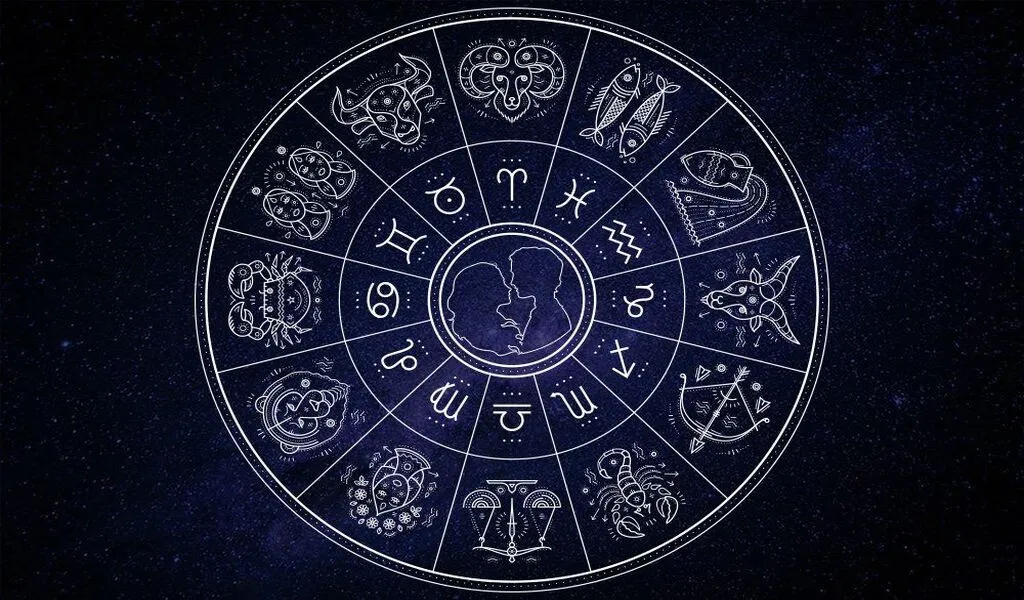 (CTN NEWS) – Daily Horoscope  – How prepared are you for the day? Are you aware of what to look out for? Check out your daily horoscope for Jan 3, 2023, below to find exactly what your stars have in store for you!
QUOTE OF THE DAY:
THE DAILY HOROSCOPE FOR Jan. 3rd, 2023, IS BELOW
DAILY HOROSCOPE FOR ARIES  | Mar 21 – Apr 19
Ganesha predicts that today will begin with fresh optimism. You'll be able to handle any challenging circumstances. A plan for any home religious preparations may also exist. You'll have a lot of self-assurance.
Don't meddle too much in other people's business. Any disagreement or debate is now becoming inevitable. Instead of getting furious, try to resolve the situation gently.
The moment has come to carry out the business-related strategies that have been formed. There will be a good husband-wife relationship. The car still has the potential to cause any injuries.
Today's Love Focus: Appreciate the simplicity of the day on the love front.
Today's Lucky Number: 9
Today's Lucky Color: Golden
DAILY HOROSCOPE FOR TAURUS  | Apr 20 – May 20
Ganesha predicts that today will be mostly devoted to assisting close relatives and resolving their issues. Additionally, social status will rise. You'll have the opportunity to attend a gathering.
Set your tasks' priorities. Additionally, it's important to focus on keeping the house in order. Your unfinished job in the field of work will be finished with the assistance of a senior and experienced individual.
Support from your spouse will help you avoid stress. Running and being overworked may cause blood pressure issues.
Today's Love Focus: It is best to express your feelings to someone who catches your fancy.
Today's Lucky Number: 17
Today's Lucky Colour: Light Grey
DAILY HOROSCOPE FOR GEMINI  | May 21 – Jun 20
You'll feel more energised now, according to Ganesha. In any circumstance, be actively seeking out solutions to your difficulties. The young people will be overjoyed to receive their first paycheck.
Don't meddle too much in other people's business. This may cause your regard to declining a little. Issues with the
inherited property may be on hold for the time being. In the workplace, there will be some ups and downs.
The advise of your spouse will be helpful to you. Be cautious when handling food.
Today's Love Focus: Your spouse could be planning to surprise you – participate well with them.
Today's Lucky Number: 18
Today's Lucky Colour: Brown
DAILY HOROSCOPE FOR CANCER | Jun 21 – Jul 22
Ganesha predicts that any tension and stress you have been experiencing for a while will disappear today. In addition, you'll be occupied with money-related tasks like investing and insurance.
To settle property conflicts, speak with an elderly family member. Both current income and expenses will be substantial. Unneeded costs could upset you. Keep an eye out for your adversaries' movements.
Any negative news can leave the mind feeling dejected. The business environment could impact your work. There will be a good husband-wife relationship.
Today's Love Focus: Tell your partner how much you love them; they might need encouragement from you.
Today's Lucky Number: 17
Today's Lucky Color: Light green
DAILY HOROSCOPE FOR LEO  | Jul 23 – Aug 2
Ganesha predicts that your ideology will change for the better when you are around someone who practices religion. Every task related to life will be well envisioned. The state of the economy will also stay strong.
Keep your documents and vital items secure. This may negatively impact your self-esteem. Spend some time playing with the kids. The daily wage will rise. Right now, a good thing is taking place.
Married life will go smoothly. Your self-assurance and optimistic outlook will keep you in good health.
Love Focus: Embrace the presence and support your partner provides. There is a possibility that they will surprise you with a gift as a token of love.
Lucky Number: 3
Lucky Colour: Yellow
DAILY HOROSCOPE FOR VIRGO  | Aug 23 – Sep 22
According to Ganesha, advice from a senior member of the household today will be very fortunate for you. Don't disregard any of their advice, then. For ladies, it is a particularly productive day.
A few of your family could occasionally think bad thoughts. Manage your mental state. Halt the decline of the partnership. Additionally, pushing yourself above your limits will harm your health.
In business-related competition, you could experience extra issues. The husband and wife's cooperative behavior toward one another will improve their relationship.
Today's Love Focus: It seems like a long time since you showed how much you admire your spouse, don't miss that today.
Today's Lucky Number: 8
Today's Lucky Colour: Silver
READ MORE: DAILY HOROSCOPE
DAILY HOROSCOPE FOR LIBRA  | Sep 23 – Oct 22
According to Ganesha, disagreements that have existed with close friends and family members for a while will be resolved. The two of them will get along just fine.
The counsel of a beloved friend will bring forth a new glimmer of optimism. If there is a disagreement over how to divide the property, attempt to resolve it with the help of another person.
At this time, make an effort to maintain a cheerful outlook. Nothing should be done without understanding. Young people shouldn't let love interfere with their academics or careers. Don't put money into the stock market or boom-bust sectors.
Today's Love Focus: Avoid any argument with your partner. Instead, try to support them through their day.
Today's Lucky Number: 3
Today's Lucky Colour: Red
DAILY HOROSCOPE FOR SCORPIO  | Oct 23 – Nov 21
Ganesha predicts that societal barriers will widen. Additionally, you'll be a little busy today with family activities. Taking care of the home members' amenities would give them a sense of security.
Before beginning any investment-related job, undertake a thorough check. Financially, the current period is not very favorable. Take care of your limit before taking on debt or a loan.
Pay attention to the professional recommendations of your staff as well. You will aim to uphold solid family bonds in addition to your work.
Today's Love Focus: Single scorpions try their luck with someone you look up to as a partner.
Today's Lucky Number: 11
Today's Lucky Colour: Cream
DAILY HOROSCOPE FOR SAGITTARIUS  | Nov 22 – Dec 21
According to Ganesha, your opponents will lose your confidence. Children will succeed in projects that are competitive in nature. You will be better off with the assistance of a person with a political connection.
Don't let growing idleness cause you to disregard some crucial tasks. Elderly members of the home must be given special attention to prevent further health issues.
The strategy of professionally joining a large organization will be effective. Your spouse's support will strengthen your future. Even a little negligence can harm one's health.
Today's Love Focus: Loving your mate every day is a necessity. Never let them feel unnoticed. Applaud them for what they have done for you.
Today's Lucky Number: 9
Today's Lucky Colour: Maroon
DAILY HOROSCOPE FOR CAPRICORN  | Dec 22 – Jan 19
The planetary situation is extremely excellent, according to Ganesha today. People who once opposed you will now support you. Relations will also get better. All tasks will now be peacefully finished.
Keep your word if you've promised anything to someone. Otherwise, you risk creating a negative impression in society. There may also be a few lucrative prospects that pass up.
Due to the times we live in, you must make certain changes to the way you work. It will be a nice family environment.
Today's Love Focus: Your partner does not like the way you see things today. Ask them what bothers them and try to understand their concerns.
Today's Lucky Number: 17
Today's Lucky Colour: Royal blue
DAILY HOROSCOPE FOR AQUARIUS  | Jan 20 – Feb 18
Spend some time with seniors and elders, advises Ganesha. Their experiences will have a significant impact on how you live. Children can also provide satisfactory news at this time.
Your incomplete work will be finished, barring minor difficulties. Just remember not to let stress control you. You won't worry if your family members support you well.
The state of the economy will be typical. Normal family life will continue. Any skin-related allergy issue may get worse.
Today's Love Focus: Your partner knows how to make your day wonderful. Spice it up with them or keep it simple with a decent dinner date.
Today's Lucky Number: 15
Today's Lucky Colour: Orange
DAILY HOROSCOPE FOR PISCES  | Feb 19 – Mar 20
According to Ganesha, today is a great day to complete any property-related tasks. Yoga is sometimes practiced in preparation for significant travel. Additionally crucial is to ensure your protection when traveling.
Success in competitive exams will guarantee a child's happiness at home. Be mindful that another person may disturb the calm in your home. Therefore, together with one another, the household members should keep the correct order.
It is acceptable to conduct business formally in order to prevent disputes with neighbors. Women's products businesses will benefit at this time. The intensity of romantic relationships will increase.
Today's Love Focus: Your mate sees your determination and loves you for who you are.
Thank them for all the love and support they have provided.
Today's Lucky Number: 4
Today's Lucky Colour: Golden
RELATED CTN NEWS:
Yearly Horoscope 2023: Check here for Money Astrological Predictions for all Sun Signs