Today's Daily Horoscope For Jan. 26, 2023 – THURSDAY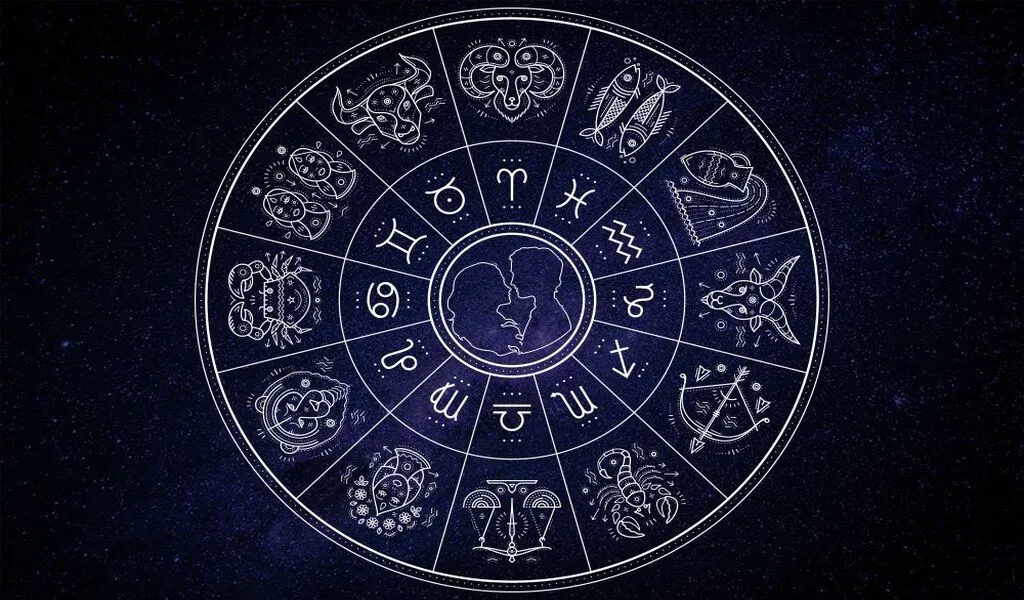 (CTN NEWS) –  Daily Horoscope  – How prepared are you for the day? Are you aware of what to look out for? Check out your daily horoscope for Jan. 26, 2022, below to find exactly what your stars have in store for you!
QUOTE OF THE DAY:
THE DAILY HOROSCOPE FOR JAN. 26, 2023, IS BELOW
DAILY HOROSCOPE FOR ARIES  | Mar 21 – Apr 19
According to Ganesha, a plan for certain work can be started. So don't worry about other people; pay attention to what you do. Don't look to others for assistance, and have faith in your abilities.
When a problem emerges, it would be appropriate to discuss it in front of knowledgeable people. Keep a positive outlook. Siblings can get into arguments.
Do not waste time on future activities at this time; instead, concentrate on your current tasks. Keep your personal and professional lives well coordinated. Don't let unfavorable thoughts rule your mind.
Today's Love Focus: Those in a committed relationship may find lasting fulfilment in their union.
Today's Lucky Number: 7
Today's Lucky Colour: Yellow
DAILY HOROSCOPE FOR TAURUS  | Apr 20 – May 20
Planetary grazing is advantageous, according to Ganesha. Your financial plans can all succeed. The majority of the task will be done correctly. You might feel at ease by giving selflessly to social activities.
Avoid taking any risks that could affect your personal life. When speaking in meetings or other settings, keep an outline. Because any unfavorable talk now could make you regret it.
You are permitted to conduct business. Do not meddle excessively with family problems. Health issues can range in size from major to minor.
Today's Love Focus: The new couples can enjoy domestic bliss with the support of their in-laws.
Today's Lucky Number: 1
Today's Lucky Colour: Magenta
DAILY HOROSCOPE FOR GEMINI  | May 21 – Jun 20
According to Ganesha, social barriers will widen, and you'll participate in various activities. You'll succeed in finishing any unique task through your efforts.
You'll like shopping with your family and other relatives. disagreements amongst neighbours over shared issues. Manage your words and wrath. It's critical to pay attention to the child's gestures and associations.
Time is not on your side for making any significant business decisions. Families can have a pleasant existence. Overwork will wear you out physically and mentally.
Today's Love Focus: It can be difficult to determine how you feel about a new romantic interest.
Today's Lucky Number: 3
Today's Lucky Colour: Peach
DAILY HOROSCOPE FOR CANCER | Jun 21 – Jul 22
You can slightly better your workings, according to Ganesha, by learning from your previous blunders. Future objectives are likely to be met. Your confidence and energy will increase if you receive positive news.
Costly repairs may be required if an electrical device, automobile, etc., is damaged. False expenditure must be reined in. With a friend, a court case may be discussed.
To manage business activities effectively, you must pay attention to the suggestions of the personnel. Keep your family and home from becoming overwhelmed by business stress. Health can be beneficial.
Today's Love Focus: To find success in love, you must stop focusing on yourself.
Today's Lucky Number: 4
Today's Lucky Colour: Brown
DAILY HOROSCOPE FOR LEO  | Jul 23 – Aug 2
According to Ganesha, favorable planetary conditions exist. Be wise with your time. Your skill and talent will enable you to finish the job correctly. Any problem involving real estate is likely to be solved.
Spend wisely and avoid acting ostentatious. Your finances could be ruined. Your self-esteem can suffer if you argue with someone. That calls for patience and self-control.
If trade work is suspended, seek the assistance of political relations. Your involvement in family activities will maintain a positive atmosphere at home. Shoulder and cervical pain can be uncomfortable.
Today's Love Focus: Before diving into a new relationship, consider what you hope to gain.
Today's Lucky Number: 6
Today's Lucky Colour: Green
DAILY HOROSCOPE FOR VIRGO  | Aug 23 – Sep 22
Ganesha advises taking a break from your hectic schedule to unwind and have fun. Speaking with friends and family can help you find solutions to many issues.
You will also establish a few unique rules to improve your attitude and behavior. Don't let anyone meddle in your matters. Don't brag about your achievements to others. It can make your rivals envious.
Before implementing any new business plans, thorough research must be done. The environment of a home might be cozy. There will be issues like fever and a cough.
Today's Love Focus: Married couples may strengthen their bonds and resolve any lingering issues.
Today's Lucky Number: 22
Today's Lucky Colour: Silver
READ MORE: DAILY HOROSCOPE
DAILY HOROSCOPE FOR LIBRA  | Sep 23 – Oct 22
Ganesha predicts a good passage of time. You may be sure of success by listening to the elders in the house and following their advise. You might be able to offer a social services group a unique contribution.
Identity in your culture will develop as well. Conflicts can arise with intimate friends or family members. Use caution when making financial transactions. Before acting on one's advice, properly discuss it.
Follow the Vastu regulations if you wish to modify your line of employment. It is recommended to consult your spouse and family members for advice in case of any issues. There will be issues with flatulence and acidity.
Today's Love Focus: Unresolved past issues may make your partner emotionally demanding.
Today's Lucky Number: 3
Today's Lucky Colour: Red
DAILY HOROSCOPE FOR SCORPIO  | Oct 23 – Nov 21
Ganesha predicts that your work ethic will improve. Your efforts will be successful in completing any unique tasks. It is also possible to do a particular individual interview.
Spend some time relaxing in spiritual pursuits. It could unintentionally result in a conflict with another person. Save your time for the right things. This will reduce your productivity.
Don't make any significant decisions with real estate today. You can achieve the desired results depending on how hard you work in the workplace. There may be both minor and major issues between a husband and wife. Health can be beneficial.
Today's Love Focus: Singles must take bold initiatives to meet potential partners.
Today's Lucky Number: 8
Today's Lucky Colour: Light Pink
DAILY HOROSCOPE FOR SAGITTARIUS  | Nov 22 – Dec 21
If you work slowly rather than hurriedly, advises Ganesha, you will produce the desired outcome. You will also be able to contribute uniquely to the difficulties facing kids.
Despite the volume of work, you will make time for the projects that interest you. Avoid getting involved in any conflicts with your neighbors. It might get worse. So take care.
Avoid taking any risk. Any negative news regarding a close relative will be upsetting. It is possible to complete a new order or contract. The husband and wife will maintain proper synchronization. Health can be beneficial.
Today's Love Focus: As love life strengthens, you may consider starting a family.
Today's Lucky Number: 7
Today's Lucky Colour: Magenta
DAILY HOROSCOPE FOR CAPRICORN  | Dec 22 – Jan 19
Try to study something new in addition to your usual routine, advises Ganesha. In social activities, serious topics will also be discussed, and your advice will be prioritized.
At this moment, refrain from taking any risk. Your effectiveness can suffer as a result. Avoid being distracted when receiving unpleasant news. There is a requirement to learn more about marketing.
A nice marriage will result, but your neglect could cause an old illness to return.
Today's Love Focus: Singles should not rush into completely trusting a new partner.
Today's Lucky Number: 9
Today's Lucky Colour: Maroon
DAILY HOROSCOPE FOR AQUARIUS  | Jan 20 – Feb 18
In addition to the hectic daily schedule, Ganesha predicts that some time will be spent online shopping and having fun with family. There will be a plan for every good deed done in the house.
The relatives will continue to receive the love and blessings of the elders. Avoid making snap judgements based on emotion. Errors are probably going to result from this.
When communicating during any conversation or meeting-related tasks, use the appropriate language. Your duties in the family business will be effectively carried out.
There can be a circumstance where the husband and wife disagree over something. Health can be beneficial.
Today's Love Focus: Invest time in searching for prospects who are serious about marriage.
Today's Lucky Number: 17
Today's Lucky Colour: Green
DAILY HOROSCOPE FOR PISCES  | Feb 19 – Mar 20
Ganesha predicts that you will spend more time engaging in your hobbies and personal interests today. mentally relieved and quite calm. Ensure that the household's members respect one another as well.
The relationship with your maternal side may deteriorate because of any stubbornness or ego on your part. Instead of battling about any wrongdoing, it would be best to treat kids with kindness.
Deciding on a business partnership is not appropriate at this time. Things will be normal at home. Health issues can result from gas and rushing.
Today's Love Focus: Love life may blossom as your attraction for your partner increases.
Today's Lucky Number: 11
Today's Lucky Colour: White
RELATED CTN NEWS:
Yearly Horoscope 2023: Check here for Money Astrological Predictions for all Sun Signs