Today's Daily Horoscope For April. 1st, 2023 – SATURDAY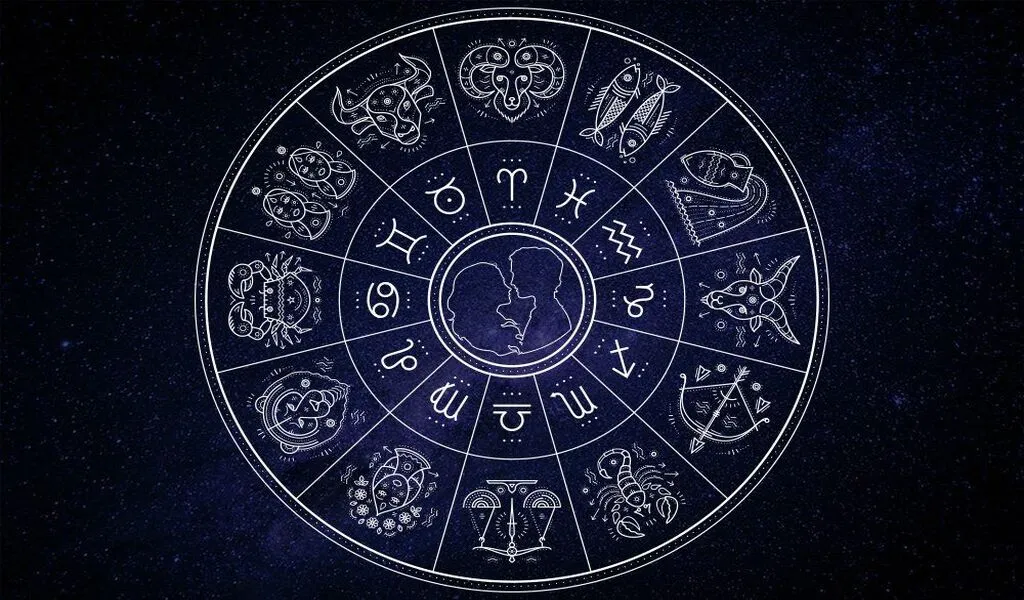 (CTN NEWS) – Daily Horoscope  – How prepared are you for the day? Are you aware of what to look out for? Check out your daily horoscope for Apr. 1st, 2022, below to find exactly what your stars have in store for you!
THE DAILY HOROSCOPE FOR APR. 1st, 2023, IS BELOW
DAILY HOROSCOPE FOR ARIES  | Mar 21 – Apr 19
Planetary location is favorable, according to Ganesha. Improve your contact formula to achieve the intended outcome. You'll experience a surge of vitality.
Additionally, you'll play a big part in tasks connected to home comforts. There might be a disruption in some of the tasks. As a result, your mood will be off, which will have an impact on how the home is set up.
Relocation of any kind can be difficult. Currently, there is potential for a significant improvement in the job being done in the workplace.
DAILY HOROSCOPE FOR TAURUS  | Apr 20 – May 20
The planetary alignment may turn out to be superior, according to Ganesha. The satisfaction of receiving any borrowed funds will be felt. Additionally, you'll be intrigued by some creative pursuits to give your job a fresh appearance.
There may not be many arguments within the household. There will be conflict as a result. Therefore, it's important to practice tolerance and restraint. Elderly members of the household's health will be problematic.
Due to time constraints, you won't have enough time to properly interact with your family.
DAILY HOROSCOPE FOR GEMINI  | May 21 – Jun 20
Time will be spent on social or societal tasks, according to Ganesha. Finding others who share your interests can be rewarding for you. The cost of purchasing materials for household comforts will be incurred.
The finances may suffer as a result. Another chance is that something significant could be stolen or lost. Due to intense personal work, company operations may be disrupted.
You will gain more regard if you worry about your spouse, loved ones, and family.
DAILY HOROSCOPE FOR CANCER | Jun 21 – Jul 22
Old strained relationships will better with the help of the house's more experienced residents. Money-related activities will be beneficial. Thus, you will experience good bodily and mental health.
Controlling children's high spending is essential. Be practical rather than sentimental to avoid being taken advantage of. Manage your rage and impulsiveness.
Any new planning or plans should not be worked on at this time. There might be some contention in the marriage between the husband and wife.
DAILY HOROSCOPE FOR LEO  | Jul 23 – Aug 2
Ganesha asserts that having a crucial phone discussion with friends or coworkers can be advantageous. You will also be able to solve any problems you may have, and you will be confident and full of energy as you complete your duties.
The second half of the day requires that you exercise caution. Unexpectedly, a challenge could appear in your path, and time could pass while you commit wrongdoings.
Your overconfidence and arrogance can occasionally cause problems in your job. The amount of labour in the industry could increase.
DAILY HOROSCOPE FOR VIRGO  | Aug 23 – Sep 22
The planetary situation will be very favorable, according to Ganesha. You might succeed in your money endeavours. Work strategies will be effective as well.
Even a difficult situation involving a home or family will be settled, putting the family at ease. Ensure that your revenue and expenses are in balance.
Otherwise, there might be some issues with the state of your finances. People who engage in minor negative behaviour can interfere with your job. Exercise caution when engaging in any business-related tasks.
READ MORE: DAILY HOROSCOPE
DAILY HOROSCOPE FOR LIBRA  | Sep 23 – Oct 22
According to Ganesha, keeping order in the home will be effective if you try. As a result, everyone in the household will be able to concentrate on their own tasks.
Students can achieve success. Avoid moving at this time as it will waste time and money. A close family member's marital relationship will be strained as a result of the split.
There might be more labour today at the office. Family and work pursuits will continue to be harmonious.
DAILY HOROSCOPE FOR SCORPIO  | Oct 23 – Nov 21
The planetary alignment at this moment, according to Ganesha, is boosting your self-esteem and morale. You'll be able to handle any challenging circumstances.
There will be a strategy for setting up a devotional event at home. Avoid getting involved in other people's personal matters, and control your impulsiveness and rage.
Consult with an expert before making a choice regarding any arrangement. Marriage can lead to happiness. Blood pressure or an accident could occur.
DAILY HOROSCOPE FOR SAGITTARIUS  | Nov 22 – Dec 21
A casual get-together with like-minded individuals today, according to Ganesha, will spark fresh vitality. Sports participation among students will open up lucrative possibilities.
There is a chance of speeding up if any government issue is stuck. You won't like it if someone enters your home unexpectedly.
You'll be disturbed by feeling a little overextended financially. The atmosphere of the family and house can also be negative. The moment is right to launch a new business, if that is what you intend to do.
DAILY HOROSCOPE FOR CAPRICORN  | Dec 22 – Jan 19
Ganesha predicts a good start to the day. Pay attention to your important plans and get to work on them right away so that your brothers can receive the appropriate assistance in achieving their objectives.
There may occasionally be a sense that one's efforts are not yielding the desired outcomes. However, that is only your opinion. You can solve the issue if you have perseverance and self-control.
There will be some disruptions to today's business operations. The marital relationship will be sweet.
DAILY HOROSCOPE FOR AQUARIUS  | Jan 20 – Feb 18
.Ganesha claims that the celestial pasture of today is favouring you. Just need to put in more effort. Because of your competence and skills, you will rise to a respectable place in your own country's society.
You'll have too many plans, but resist the urge to make any choices hastily or emotionally. The mind will be saddened if a loved one gives you some unlucky news.
The kids must now begin preparing for their future careers. There might be some differences in how a spouse and wife arrange their home.
DAILY HOROSCOPE FOR PISCES  | Feb 19 – Mar 20
According to Ganesha, there will be a brief time of difficulty at the start of the day. Conditions will be good for you in the afternoon. You'll find some solace with the assistance of a well-wisher.
Work with tolerance and restraint because the first few hours of the day are somewhat painful. Large expenditures may result from an expensive electrical appliance or car failure.
Your words may also have unfavourable consequences. Your endeavours will result in improved business operations. Marriage and romantic relationships can be fulfilling.