Today's Daily Horoscope For Mar. 3rd, 2023 – FRIDAY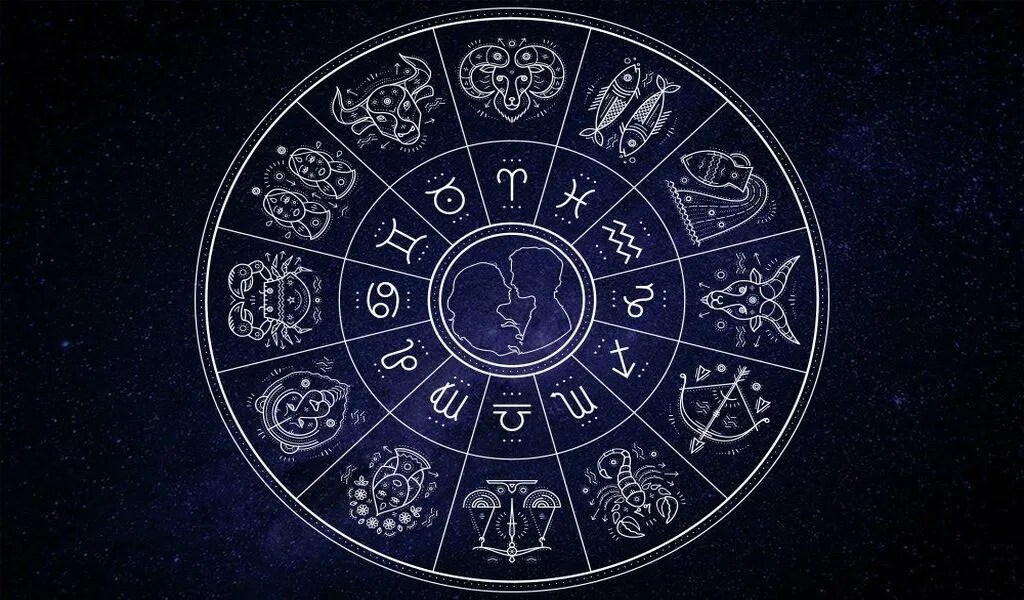 (CTN NEWS) – Daily Horoscope  – How prepared are you for the day? Are you aware of what to look out for? Check out your daily horoscope for Mar. 3rd, 2022, below to find exactly what your stars have in store for you!
QUOTE OF THE DAY
THE DAILY HOROSCOPE FOR MAR. 3rd, 2023, IS BELOW
DAILY HOROSCOPE FOR ARIES  | Mar 21 – Apr 19
According to Ganesha, your diligence and effort will result in the completion of some significant tasks. The family will have a joyful environment after learning any positive news.
The popularity of religious activities will also rise. To succeed, the restriction must be respected. Take other people's suggestions seriously.
Your assistance will go towards resolving children's issues. The time is favorable to begin any new company endeavor.
DAILY HOROSCOPE FOR TAURUS  | Apr 20 – May 20
Ganesha advises modifying your working style, which will be beneficial by using the lessons you've learned from your previous errors.
You can also settle a conflict you have with a close family. Every exam tied to a vocation will likely be successful for children. Make decisions carefully.
In a hurry, any circumstance could deteriorate. Save your finished documents instead of wasting time on ineffective actions. Your planetary position may be favorable.
DAILY HOROSCOPE FOR GEMINI  | May 21 – Jun 20
Make a thorough list of your tasks before carrying them out effectively, advises Ganesha. Today is a great day if you're attempting to buy property.
The young people will succeed in getting favorable outcomes from their labor of love. Spending should not be based solely on aesthetics. The advice of friends or strangers could be detrimental to you right now.
When disputes arise with close family, a little prudence can preserve connections. We'll have a good day having fun with the family.
DAILY HOROSCOPE FOR CANCER | Jun 21 – Jul 22
Elders can assist in settling any family-related disputes, according to Ganesha. Don't make decisions hastily; instead, carefully consider them.
You'll get positive outcomes from it. Pupils will experience tension if they don't complete any projects successfully as they had hoped.
Never try to take a chance on any project. Your assistance is required right now to keep the kids' spirits high. Normal business operations will take place.
DAILY HOROSCOPE FOR LEO  | Jul 23 – Aug 2
Ganesha predicts that despite your workload, you will find time for your passions today. You'll show that you're the best parent. It will be useful to heed the direction and counsel of wise elders.
Avoid conflict with your neighbors because it could complicate the situation. Talk to someone else before taking out any loans relating to the property. Don't make any significant business decisions today.
In the relationship between a husband and wife, a disagreement could occur.
DAILY HOROSCOPE FOR VIRGO  | Aug 23 – Sep 22
Believe on karma rather than luck, urges Ganesha. Your diligent efforts will be successful in finishing a particular task. Also, you'll participate in a special project with a charity.
All of the students' attention will be on their schoolwork. The situation will quickly improve if everyone sits together and settles any disputes regarding the residence.
If you want to buy a car, now is not the time. Don't make any significant decisions in your line of employment today.
READ MORE: DAILY HOROSCOPE
DAILY HOROSCOPE FOR LIBRA  | Sep 23 – Oct 22
Ganesha predicts that the outcome may favor you if a court case-related proceeding is ongoing. Organizing your day according to your thoughts will reduce stress and give you more energy.
Society will continue to regard you with respect. During this time, please stay away from travel because it will not be beneficial. Home-related projects could cost extra.
There may occasionally be conflict in a few relationships due to your stubbornness.
DAILY HOROSCOPE FOR SCORPIO  | Oct 23 – Nov 21
Few new positive connections will be created, according to Ganesha. Visits to a close relative's home can stimulate more activity. Connecting with seniors will also help you think and act more creatively.
Keep your private information private. Any unpleasant behavior on the part of the youngster will upset the mind. Your hopes may also be dashed.
You'll feel more at ease if you spend time in a religious setting. Don't invest in anything at all today.
DAILY HOROSCOPE FOR SAGITTARIUS  | Nov 22 – Dec 21
Ganesha claims that right now, with enough effort, you can accomplish any challenging task. So continue trying in confidence. Even though there is more work, spend time with family and friends.
After learning any bad news in the afternoon, the mind will feel disappointed. Students shouldn't have fun in a class by playing games with their studies.
When things get tough, discuss the issue with a reliable buddy. In business, achieving the intended outcome can boost confidence.
DAILY HOROSCOPE FOR CAPRICORN  | Dec 22 – Jan 19
Use political assistance to finish your unfinished tasks, advises Ganesha, and you will undoubtedly succeed. You will succeed in managing a proper home setup as well. You'll have a strong sense of self-assurance.
You can experience issues and financial confusion. You'll also be able to deal with them. Only one of your close relatives is capable of exploiting your emotions.
Your method of operation in the corporate world will be excellent.
DAILY HOROSCOPE FOR AQUARIUS  | Jan 20 – Feb 18
Ganesha predicts that you will be more useful for giving someone advise and direction. It might make you feel better about yourself. Also, you will be useful to any institution that provides social services.
In addition to outside employment, it's important to prioritize your family and home life. Avoid those who engage in negative behavior because doing so could lower your self-esteem.
Avoiding travel at this time would be best. Family environments can be joyful.
DAILY HOROSCOPE FOR PISCES  | Feb 19 – Mar 20
Ganesha declares that the planet Pastures is favorable. You will successfully overcome any personal issues with your hard work and effort.
It is also possible to complete some hereditary tasks and enhance interpersonal relationships. Avoid picking the wrong fight with anyone.
Your work may keep you busy. On the other hand, there might be some unfavorable outcomes. Current operations might be interrupted. Avoid overthinking the price.
The time is right to begin partnership-related projects.
RELATED CTN NEWS:
Yearly Horoscope 2023: Check here for Money Astrological Predictions for all Sun Signs