What Type of Weed Gives You the Most Energy?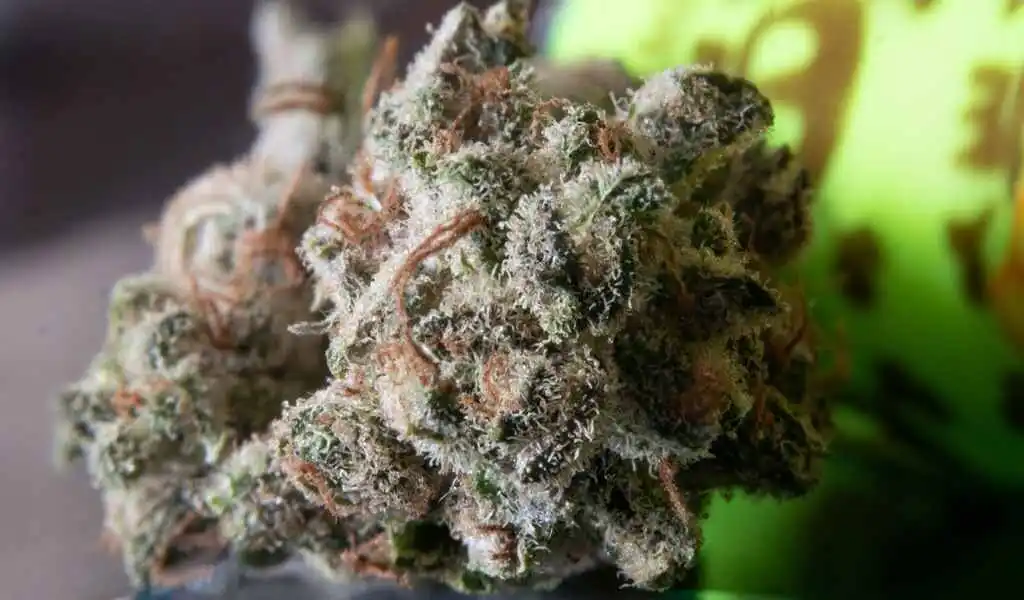 Weed: Today's world is fast-paced and demanding. Work, kids, and household chores take up most of your time, leaving you tired and unable to concentrate and focus. It would help if you had something more than coffee to energize you. It would be best if you had weed.
When it comes to weed, gone are the days of being a couch potato all day. That is if you don't want to be a couch potato. Since the legalization of recreational marijuana in 16 states and Washington, DC, and medical marijuana in 33 states, cannabis growers have upped their game. Today, there are different types of weed. Some make you sleepy. Some give you energy. Finding out what each strain does is essential. It determines how you'll spend your day.
There are three types of strains — Sativa, Hybrid, and Indica. Sativa makes you alert, awake, and focused. Indica makes you relaxed and sleepy. Here's where it gets confusing. Hybrid strains can go either way. If the Hybrid leans more to Sativa, you'll mostly feel the effects of a Sativa, while Hybrid strains that lean more to Indica will provide the experience of an Indica. Sometimes, a Hybrid strain has an equal mix of Sativa and Indica, and you feel the effects of both types of weed. Your best choices for energy are the Hybrid/Sativa and Sativa strains.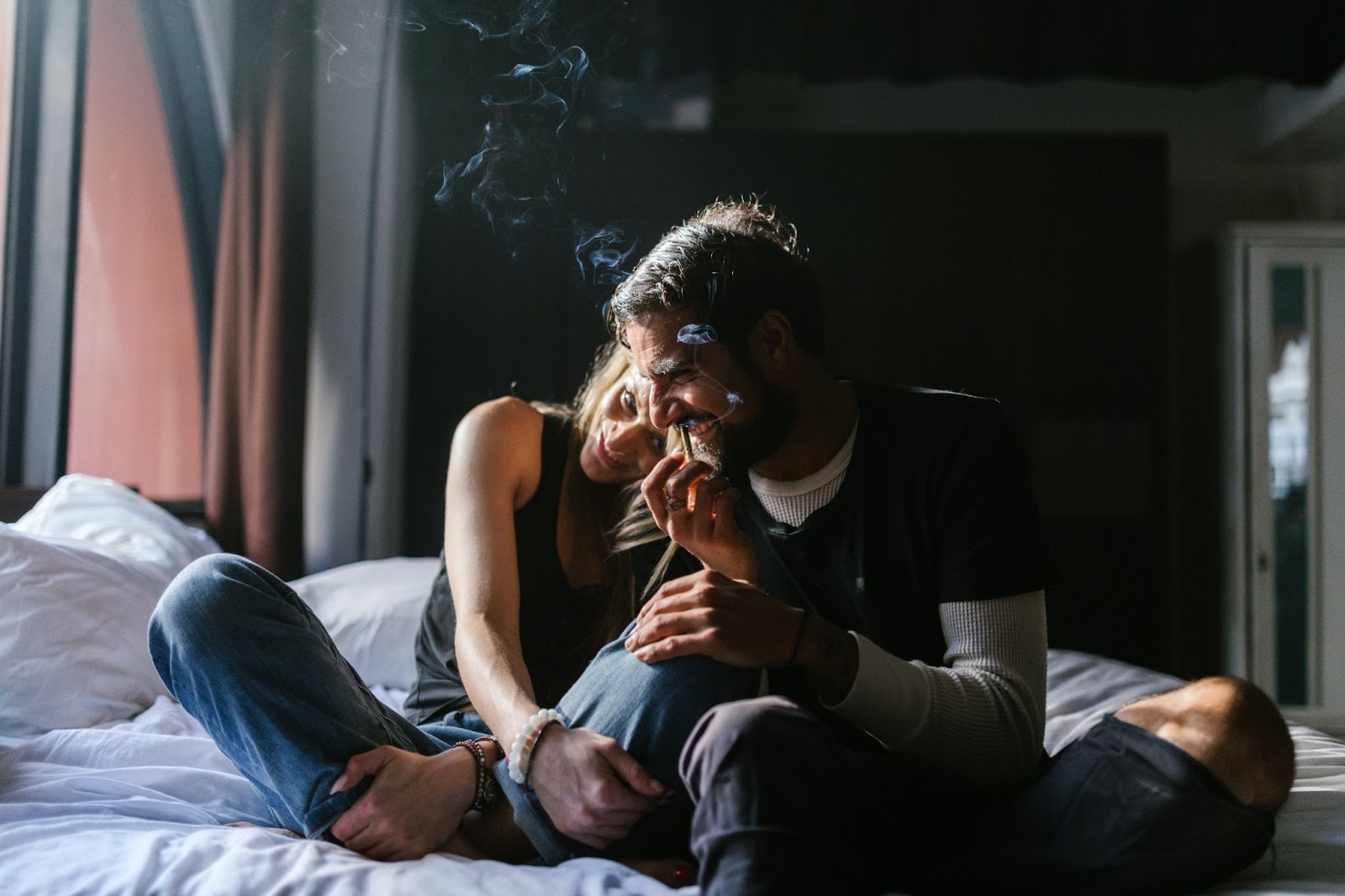 Photo by RODNAE Productions from Pexels
5 Best Marijuana Strains for Energy
When you feel fatigued, you need a quick boost to get through your day. Hybrid/Sativa and Sativa cannabis strains are the perfect choices for you. With energizing and uplifting effects, Hybrid/Sativa and Sativa strains can wake you up, help you concentrate and focus, and make you alert.
Two-Hybrid/Sativa strains stand out. You should try premium quality hash products, as well as Sativa strains that predominately energize you.
In a 2018 study of medical marijuana patients, researchers discovered that most people prefer Hybrid strains for pain. Hybrid strains offer the stimulation you need to be productive while relieving pain.
Here, you'll find five of the best marijuana strains for energy. Keep in mind that cannabis strains affect everyone differently. If you've never tried a strain, go slow, starting with a small dosage.
Strawberry Diesel – Hybrid/Sativa
One of the latest strains to hit the marijuana market, Strawberry Diesel is a delight to taste. A cross between NYC Diesel and Strawberry Cough, it's known for its energizing effect and delicious flavor. Offering a balanced effect, Strawberry Diesel is a Hybrid that is predominately Sativa. A tasty treat, Strawberry Diesel gives a fruity scent with a thick, diesel-like flavor and a hint of strawberries. Most people use it for insomnia and productivity, but it also relaxes your muscles, gives you energy, and provides a clear head. Its top effects are happiness and energy, making you able to efficiently finish every task of the day. This strain is fast-acting and intense, so be sure to go easy with it.
Jack Herer – Hybrid/Sativa
A Hybrid/Sativa, Jack Herer is an all-time favorite. Also known as JH, The Jack, Premium Jack, and Platinum Jack, this strain offers an earthy, spicy, pine-scented flavor and aroma. Jack Herer is a cross between Haze Hybrid and Northern Lights #5 and Shiva Skunk. With energy as its top effect, Jack Herer is full of terpene Tepinolene for uplifting benefits. For a blissful, clear-headed, and creative experience, Jack Herer is your strain.
Green Crack – Sativa
With citrus, tangy, and fruity flavor, Green Crack will give you energy and focus benefits that will keep you buzzing. Green Crack is also known as Cush, Green Cush, Green Crush, and Mango Crack. The names Cush and Green Cush came about because of the negative connotations associated with Green Crack. It's a cross between Skunk #1 and an unknown strain and is full of Myrcene terpenes for an energizing experience. Green Crack is a favorite among Sativa connoisseurs for its ability to fight fatigue, stress, and depression.
Super Silver Haze – Sativa
Super Silver Haze, also known as SH, is a first prize winner of the High Times Cannabis Cup for 1997, 1998, and 1999. A cross between Skunk, Northern Lights, and Haze, this Sativa strain is known for its citrus flavor and aroma and energizing effect. With Mercene terpene, it's a long-lasting, uplifting full-body high. Benefitting those with stress, lack of appetite, and nausea, Super Silver Haze will relieve your symptoms while giving you the energy to get through your day.
Sour Diesel – Sativa
Sour Diesel is an all-time favorite that offers a diesel flavor and aroma with energy as a top effect. Also known as Sour D and Sour Deez, Sour Diesel is a cross between ChemDaug and Super Skunk. It can help those with depression, pain, and stress by creating a dreamy, cerebral effect. Fast-acting, this 1990's legend can lift you in minutes, allowing you to be productive with everything you need to get done. Start a task, and you're sure to finish with Sour Diesel.

Photo by Harrison Haines from Pexels
Conclusion
Hybrid/Sativa and Sativa strains are the best options for those who are looking for an energizing and uplifting experience. You can choose Sour Diesel for a complete brain buzz or Super Silver Haze for a full-body high.
Also Check:
Thailand Promotes Ganja at the 360 Cannabis & Hemp Expo
Is it safe for Thailand Travel? Here's Everything You Need to…