Virtual Therapy is Revolutionizing Mental Health Care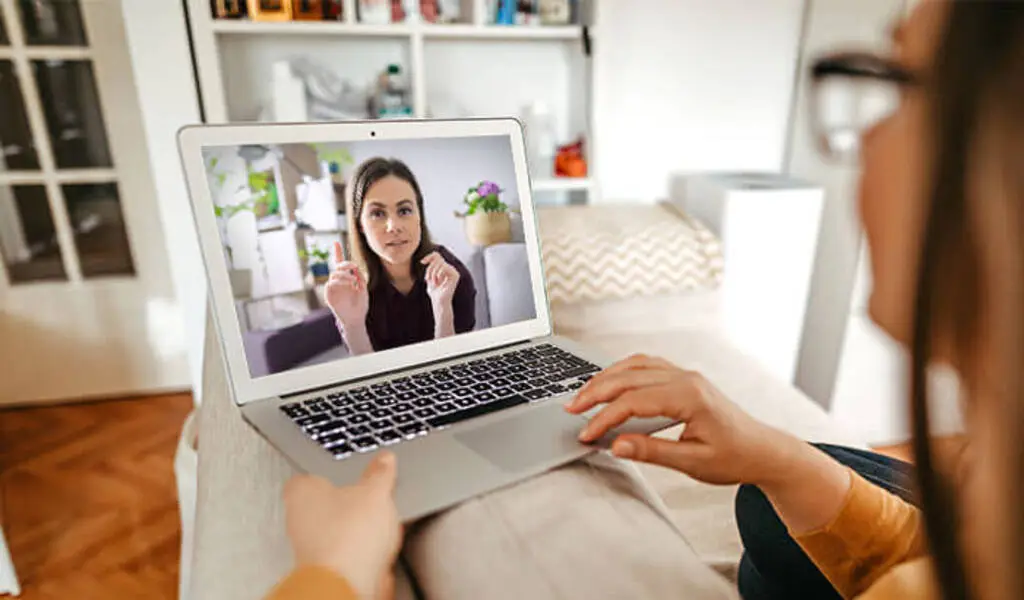 Those who might not otherwise have access to mental and emotional healthcare can benefit from virtual therapy. Through their computer, smartphone app, or other digital device, users receive the counseling they require remotely.
Individuals can access virtual counseling whenever and wherever they need it through telehealth. Virtual therapy has become common because of cost, convenience, and user outcomes including services that offer group and family therapy.
Online treatment is here to stay. Let's examine a few justifications, what it is, and whether virtual therapy is the best form of treatment for you.
Who Needs Virtual Counseling Services?
Virtual counseling has been around for a while, just like telemedicine.
However, because of various factors, remote mental healthcare became essential. Simply put, people needed a way to communicate virtually with knowledgeable therapists and counselors.
The majority of psychologists saw patients in person before. Although virtual treatment was occasionally provided as a compromise, according to an American Psychological Association study, 64% of practitioners indicated they had never treated patients via telehealth before the epidemic.
A record number of Americans sought assistance as they struggled to deal with the pandemic panic, layoffs, changed habits, and isolation.
An opening presented itself. Virtual counseling options have given people in remote or low-income communities who previously lacked access to high-quality mental health care remote options.
Therapists had to choose between two risky options: transfer their entire business online while having little to no expertise in delivering telepsychology, or risk their safety by treating patients in person.
The best mental and emotional support services are now available across the country for seniors who have access and mobility difficulties. If you need additional support, you can also search for therapists who can provide guidance and expertise in managing your mental health.
Advantages of Virtual Therapy
Virtual Therapy comes with many benefits including no need for office visits or waiting areas for those with multiple demanding jobs, children, or other responsibilities to receive the care they required.
Additionally, they could get it at a reduced cost, right when they needed it, and in the privacy and comfort of their own homes even if they need group or family therapy services.
Types of Mental Health Services Provided
Virtual therapists and counselors can offer the same fundamental services that you would anticipate from an in-person session. As with any physical provider, a lot depends on the platform you select for remote therapy.
For instance, drug usage, depression, and suicidal thoughts and ideas have all increased and a committed counselor can contact you virtually to talk about such concerns through remote counseling. Similarly, online therapists can assist you in overcoming trauma, such as PTSD, or anxiety.
Online counseling may also tenderly handle difficulties related to couples, marriage, families, teens, LGBTQ people, and pregnancies.
Caring healthcare professionals can employ virtual therapy to help patients cope with their grief over the loss of a spouse or loved one, as well as with financial problems.
However, even if you have feelings of unhappiness for no apparent reason, or notice a lack of desire or disinterest, online therapy can assist you in regaining your ability to feel.
In essence, remote therapy meets your spiritual and physical requirements like any in-person office visit. However, it does so without the inconvenience or generally higher price.
Virtual Therapy Professional Counsellors Licensing
The top virtual therapy platforms include psychologists, counselors, and other mental healthcare specialists who are qualified, accredited, and have expertise. But that does not imply that everyone does.
You need to do some research when you first start, although, it isn't any different from if you had gone to counseling for loss, a marriage, or whatever else ten years ago. You should be aware of the company's standing and product offerings.
Check to discover if the company's ideals coincide with your own. These could be cultural, religious, or other. Simply put, you want to choose a business that offers therapists with whom you feel free to communicate honestly.
Although the majority of online counseling providers are unable to remotely prescribe medication, they will nevertheless offer the same services you would receive from a counselor, psychologist, or other mental healthcare experts in person.
Value of Teletherapy
Counseling may significantly raise the quality of life and help preserve lives, marriages, and careers. You and your demands and tastes will determine a great deal if you are to gain any financial advantage when using virtual therapy.
According to research quoted by Medical News Today, almost 50% of respondents preferred telepsychiatry to in-person consultations. These are patients who had previously selected to come in person, but when offered the option, they chose to continue therapeutic services online.
Teletherapy offers additional convenience for both you and your counselor. Your therapist could feel more at ease working from home, just like you might.
The drive time and other costs are also advantageous to both parties. Due to this, online therapy programs are frequently significantly less expensive than in-office therapy sessions.
Challenges Facing Virtual Therapy
Patients without an internet connection cannot use telehealth services.
Reduced environmental control Maintaining the patient's privacy and confidentiality is among the most crucial responsibilities of a psychiatrist. Therapists can't always be certain that their patient is alone during a session when using telemedicine, though. Especially if the client is at risk of abuse, this can be problematic.
Inability to interpret body language: Therapists are educated to evaluate nonverbal behaviors and cues.
However, in virtual meetings, only the head and shoulders are often seen. Working with vulnerable populations including children, the elderly, and those who are dependent on others raises particular concerns about this.
Many virtual programs for mental healthcare are still protected by Medicare, Medicaid, or perhaps your commercial insurance company.
However, for the majority of those who need professional group, family, and personal counseling services, telehealth is the greatest option because it has reduced cost, convenience, comfort, and professionalism while eliminating paperwork and deductibles.
Related CTN News:
Measles Threat Rises in Children as Vaccinations Decline Globally, WHO Warn
Study Suggests COVID Risks Can Be Increased By PTSD
Avian Flu Outbreak Kills 50.54 Million Birds In The US Setting A New Record