Understanding the Different Types of Clinical Trials
Medical research studies involving people are known as Clinical trials, and there are two main varieties. Many companies, such as Clinical Ink, help operate these two different trials. The first is an interventional trial designed to investigate the effects of a particular therapy or intervention; people are grouped according to their response to certain treatments. Researchers can then compare the results of the groups with each other. The second is an Observation study. These observation trials aim to examine people's behavior under different circumstances. Despite observing the participants, the research team does not determine what treatments people receive. Participants do not take part in treatment groups.
There are lots of different trials within these two groups. Here is a little more about these different studies.
Cross Sectional Studies
A cross-sectional study is done at a single point in time or within a short time frame. The researchers determine whether there is a link between someone exposed to a risk factor and someone who developed cancer. The cross-sectional study is the quickest and cheapest type of study. However, the results are less useful. To find a possible relationship, researchers sometimes do cross-sectional studies first. Afterward, they conduct a case-control study or a cohort study to examine the problem in more detail.
Screening Trials
Early cancer detection is possible through screening, which is done before any symptoms manifest. The same can be said for screening trials made available to the general public. A certain cancer prevention program may be for people who have a high risk of developing it. New tests can be trialed to determine their reliability in detecting specific types of cancer. The researchers may also attempt to determine whether diagnosing cancer early has any benefits in general.
Multi-Arm Multi-Stage Trials
An experimental trial with multiple treatment groups, in addition to a standard treatment group, is called a multi-arm trial. The same control group is used in multi-arm multi-stage (MAMS) throughout the trial. As the trial proceeds, the remaining treatment groups are subject to change. If needed, a particular treatment group may be stopped from recruiting participants. It may be that there are enough participants to analyze the results. There's a chance that they won't get the results they wanted because of what early results have shown. Researchers may add more treatment groups when new drugs become available for examination. The benefit is that they don't have to conduct a new trial for every new treatment they want to research. It makes the whole process quicker.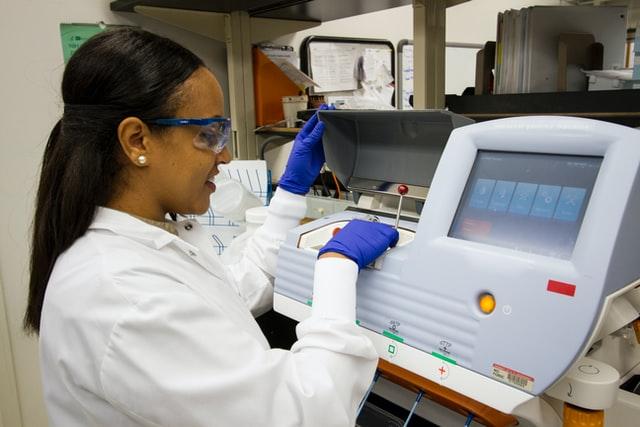 https://unsplash.com/s/photos/clinical-trials
Feasibility and Pilot Studies
A pilot study or a feasibility study is a smaller version of a study that is sometimes undertaken before a larger one.
Feasibility studies are performed to determine if the main study can be done. In order to find out what patients and doctors will think about the idea, as well as how long it will take to collect and analyze the data, the team hopes to survey patients and doctors. This kind of study doesn't answer the main research question of if the treatment works.
An initial study consists of a smaller version of the main study. An initial study can help determine whether all the main components of the study are working together. Additionally, it may provide insights into the study's research question. In some cases, the main study results include information collected in the pilot study.
Prevention Trials
During cancer prevention trials, treatment is tested to see if it prevents the disease from occurring. No cancer patients participate in these trials. People at an increased risk of developing cancer or those in the general population can enroll in these trials. For example, someone who has a strong family history of cancer could fall into this category.
Case Control Studies
In contrast to cohort studies, case-control studies follow the opposite pattern. Researchers will recruit two groups of participants for the study, people with and without diseases. In addition, they determine how many people have been exposed to a certain risk factor among the different groups. Researchers need to ensure that their results are accurate. To avoid having different general factors among different groups, such as age or gender, they try to ensure that they are equal.
In addition to being more valuable than cohort studies, case-control studies are faster and cheaper, although their results could be less reliable. Researchers often rely on participants' memories to determine whether or not they were exposed to risk factors in the past, sometimes leading to inaccurate results, as people can forget things that happened in the past. The differences between association and cause also need to be considered. Factors can appear to cause diseases without necessarily causing them. An example is that people with a lower income could have a higher chance of developing cancer, although the income isn't a direct factor.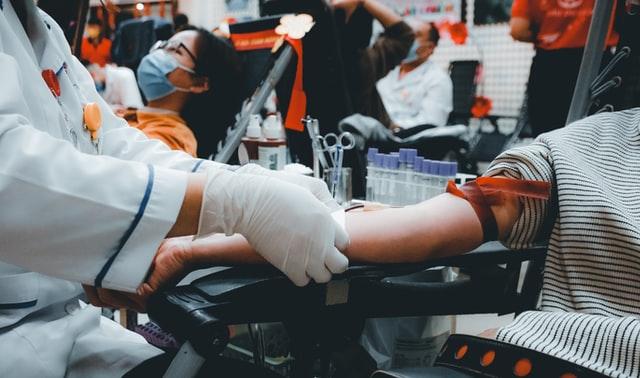 https://unsplash.com/s/photos/clinical-trials
Cohort Trials
Groups of people form cohorts, so cohort studies are about groups of people. It is a longitudinal study of how a group changes over time. A research team may recruit people without cancer and collect information about them for several years. Cancer is tracked in the group to see who develops it and who doesn't. The researchers then seek to identify any common characteristics among the cancer patients. Afterward, they examine any common factors between those who developed cancer. Studying cohorts provides valuable information about risk factors. Nevertheless, they are time and expense-consuming. The theories can be tested with them when it would not be feasible to do so in any other way.
Treatment Trials
Treatment trials are conducted in different stages by researchers. Each stage is called a phase. In the early stages, the goal is to determine whether a new treatment is safe and has any adverse effects. A later phase will evaluate whether there is a difference between the new and current treatments. You will be randomly assigned to one of the treatment groups to compare two or more treatments. It is a randomized trial. Tests are the most reliable way of determining how well a new treatment works.
Also Check:
How to Lose Weight and Stay Slim Fast with Dorra Slimming
E-Cigarettes and Vaping: The Background, the Advantages of Buying Online
How to Handle Stress Post Pandemic