Study Suggests Blood Tests Could Speed Up Cancer Diagnosis For 50 Types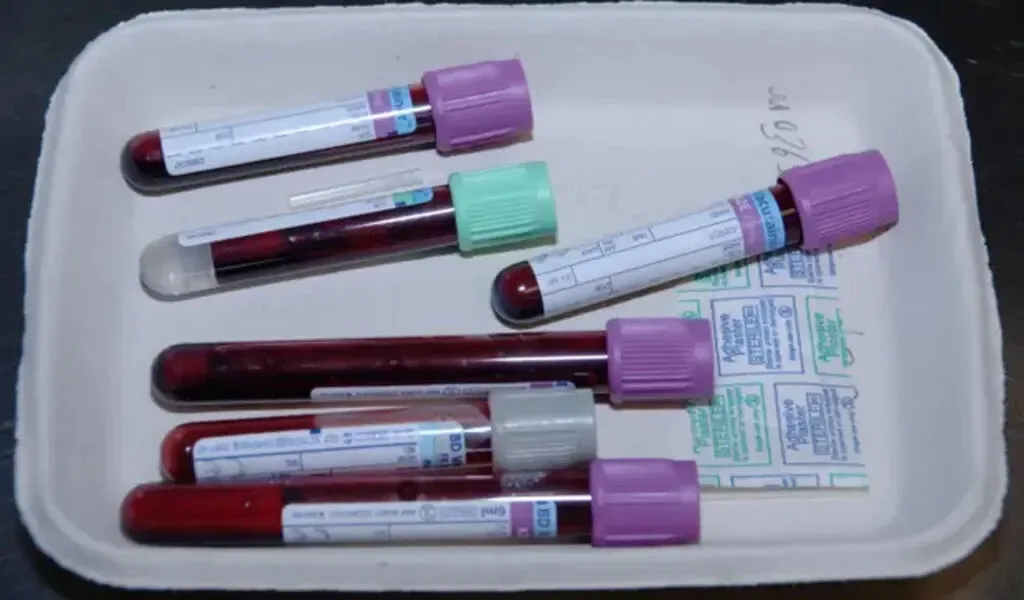 (CTN News) – Researchers have found that a blood test can be used to diagnose more than 50 types of cancer and track patients for treatment faster.
The Galleri blood test has potential to spot and rule out cancer in people with symptoms, according to NHS trial results published at the US' largest cancer conference.
A blood test detects tiny fragments of tumour DNA. By detecting Blood Tests cancer signals, it allows doctors to predict where in the body they may have originated.
Despite the positive results from the trial, experts suggested more research is needed before the test could be implemented in healthcare systems.
5,461 people from England and Wales were enrolled in the Symplify study, led by the University of Oxford. Chicago's American Society of Blood Tests Clinical Oncology is presenting its findings.
In the study, two-thirds of cancers were correctly detected. 85% of positive cases could also pinpoint the original cancer site. Those with advanced cancers and older patients had better accuracy, according to the trial.
Professor Mark Middleton at Oxford, who led the trial, said it could "identify people who are going to see their GP who aren't getting referred urgently to investigate cancer" but should.
Middleton said the test might speed up diagnosis in cases where it's unclear which rapid diagnostic pathway is right.
The first use case above could help diagnose cancers earlier; the second and third could help reduce cancer waiting times (and therefore reduce patient waiting times)."
According to Lawrence Young, a molecular oncologist at Warwick University, caution is a good idea. The study shows that blood tests for cancer, along with other tests of symptomatic patients, will have a huge impact on early diagnosis and clinical outcomes.
According to Dr Richard Lee of the Institute of Cancer Research in London, screening patients with symptoms that might indicate cancer could help speed up diagnostic tests for people at high risk. A faster diagnosis of cancer or faster reassurance for those who don't have it could result from this.
Professor Nicholas Turner, also from the Institute of Cancer Research, said the study provided valuable data that enhances the evidence that liquid biopsies can be used to diagnose cancer more quickly.
Turner says it might be useful in the future to fast-track patients into rapid-access clinics, especially in people whose imaging findings aren't clear.
According to Dr. David Crosby, head of Cancer Research UK's prevention and early detection research: "The findings from the study suggest this test could be used to help GPs make clinical assessments, but a bigger study is needed to see if it's better for GPs and patients."
Thousands of people without symptoms have been getting the Galleri test to see if it can detect hidden cancers. Results should be out later this year. The test will be rolled out to about 1 million people if it works.
SEE ALSO:
Prostate Cancer Detection Can Be Improved With Genetics