Top Skin Problems After 30 And How To Deal With Them
Life delivers a series of new and unique challenges during our 30s. Just as you think you have it all figured out and are prepared to tackle the next chapter of your life, you begin to notice the first troubling signs of aging. This guide lists the most common symptoms of aging and how you can help defend your skin against them.
Slower Skin Cell Production
As we age, our skin cell health production and turnover rates drop, meaning new skin cells are not regenerated as quickly or often. This process results in old cells remaining on the surface longer, leading to the appearance of dull skin.
You can improve skin cell turnover while maintaining existing cell health with a NAD boost. NAD is a vital coenzyme that supports cellular health and energy production. Our bodies see a natural yet sharp downturn in the production of NAD during our 30s. A NAD drip in Louisville can help restore optimum levels of this essential coenzyme and improve cellular regeneration and repair.
You can also help stimulate cell turnover by including skin peels and cosmetic products containing Retinol, a form of Vitamin A that aids cellular regeneration.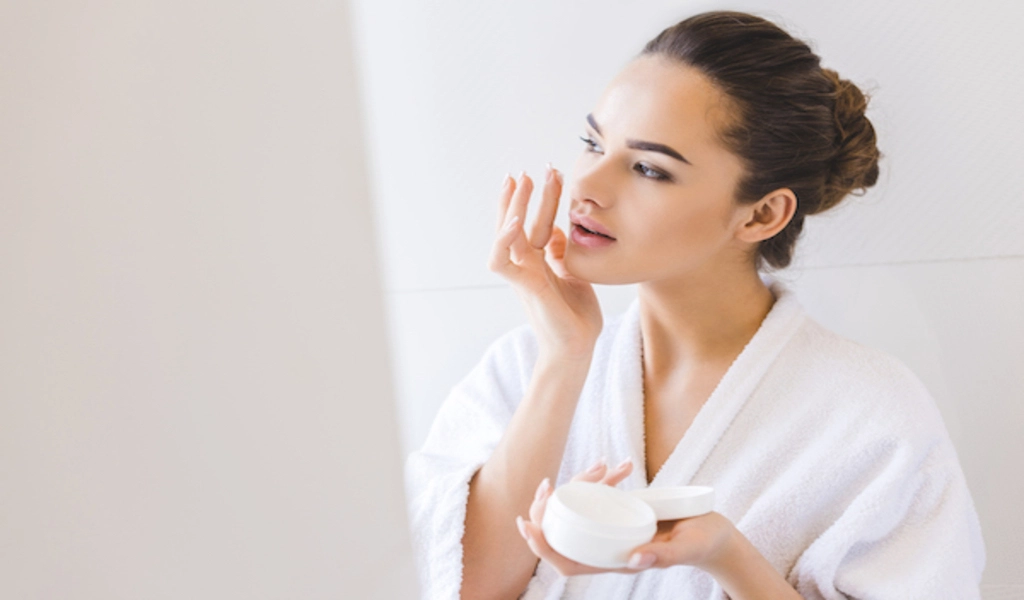 Dry Skin
Hydration is crucial to preventing dry skin problems. Dry skin can be a prevalent problem in your 30s and can contribute to premature wrinkle development. You can use creams or formulas rich in hyaluronic acid to help your skin maintain optimal moisture levels.
Vitamin C is another ideal ingredient that can boost collagen production, which helps preserve moisture. Drink enough water throughout the day to hydrate your skin and body overall.
Cystic Acne
The occasional acne flareup can be commonplace during our teens and early 20s, but they do not necessarily go away in our 30s. Hormonal production changes make us vulnerable to acne issues. Taking birth control or other hormone-affecting pills can also lead to acne breakouts.
Washing your skin with a gentle cleanser and removing makeup at the end of every day can help reduce acne breakouts. You may want to speak with your dermatologist if your acne becomes severe.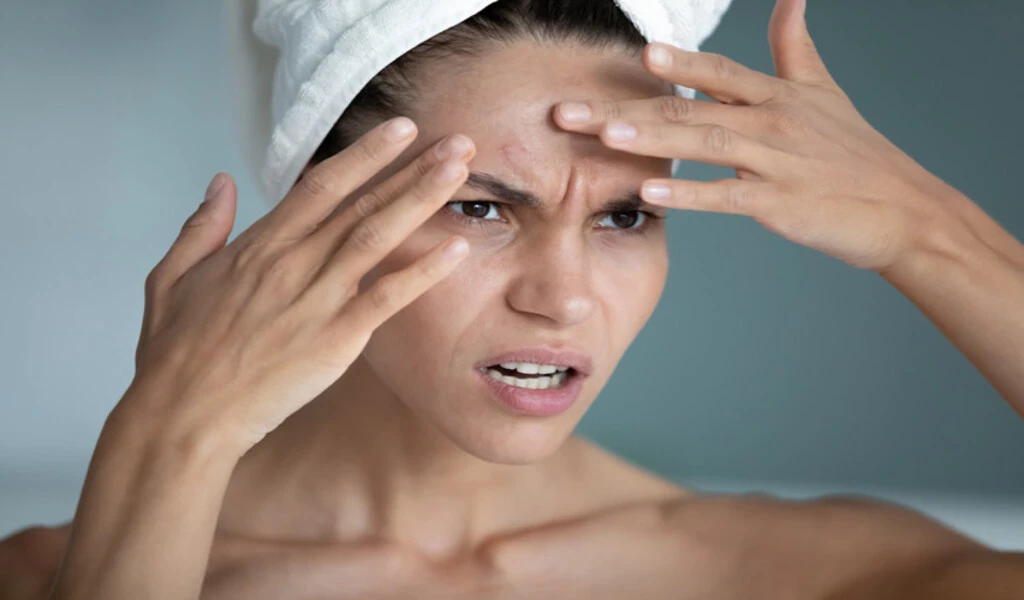 Wrinkles and Fine Lines
The diminished production of elastin and collagen in your 30s negatively affects skin firmness, leading to wrinkles, typically around the eyes or forehead. Cosmetic treatments like anti-wrinkle injections and ultrasound therapy can help boost skin firmness and reduce the appearance of fine lines.
Focusing on treatments that improve collagen and elastin production can help maintain skin texture and a youthful appearance.
Hyperpigmentation
Hyperpigmentation is a medical term describing dark spots or skin patches, which can occur due to factors such as hormones and sun exposure.
Use sunscreen when spending time outdoors, especially during bright summer days. Consider investing in UV-protective clothing and a broad-brimmed hat to help protect your skin.
Salicylic acid, retinoids, and exfoliants can help eliminate existing dark spots.
Increased Sensitivity
Your skin's capacity to deal with environmental factors reduces over time, becoming more sensitive to cold, winter air, and the often harsh ingredients in many cosmetic products.
You can make a huge difference by changing your skincare routine and paying particular attention to the ingredients in the soap you use. Using gentle soaps and moisturizers can significantly reduce sensitivity. Fragrance-free products – including laundry detergent and dish soap – are also gentler on your skin problems.
Skin Lesion
Skin lesion causes can vary widely and may include factors such as infections, injuries, allergies, or underlying medical conditions. It's essential to monitor and seek medical attention for any persistent or concerning skin lesions to ensure timely diagnosis and appropriate treatment.
Final Thoughts on Skin Problems
We all need to invest more time and effort in skincare during our 30s. Establishing an optimal skincare routine and identifying the ideal products and treatments can help minimize these issues and maintain skin elasticity and cell health. Dedicating the necessary time and effort to your skincare is a long-term investment that assists in keeping a youthful appearance for years to come.
People Also Reading: