Rejuvenating Diet: What Foods You Should Eat to Stay Youthful and Healthy?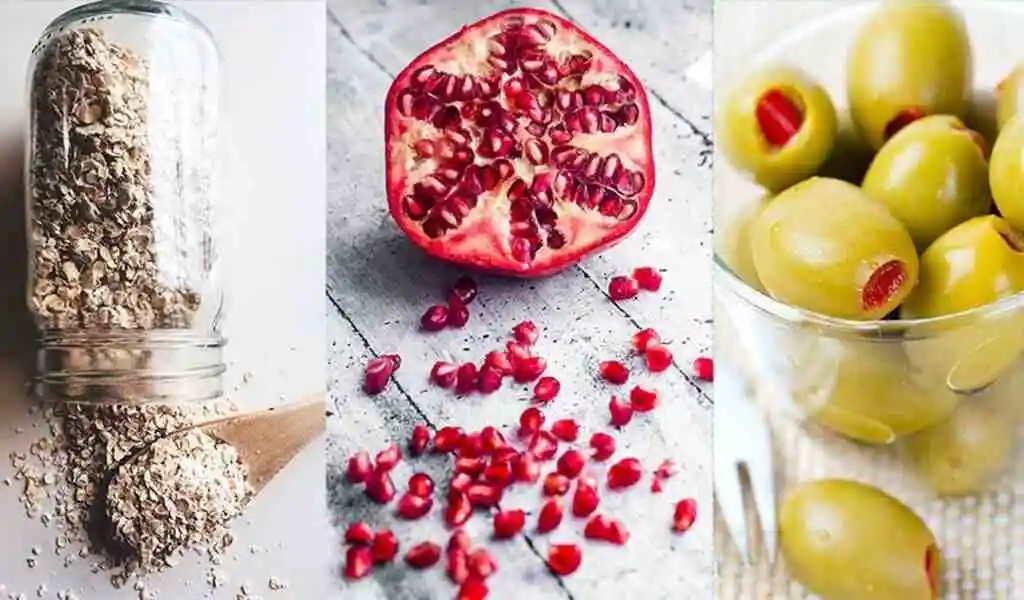 Go for foods rich in vitamins A, C, E antioxidants and healthy proteins, and Fats.
To stay healthy and slow down ageing it is important to ideally try to get all the necessary nutrients naturally by consuming the right vegetable, fruits, and meats. Choose fresh and, if possible, organic foods rich in vitamins A, C, E, antioxidants, and healthy proteins and fats. For most people, however, it is very difficult to get all these nutrients through diet alone thus it would be wise for them to complement their food intake with healthy anti-ageing supplements such as Genf20 Plus or simple multivitamin formulas such as centrum.
To take advantage of all these vitamins in a great cocktail, make your own fresh juice with a juicer by mixing carrots, lemons, and oranges.
These vitamins (C and E and vitamin A), some minerals (zinc, selenium), and polyphenols (flavonoids, tannins), which are very present in many fruits and vegetables, are very effective antioxidants that slow down skin ageing and prevent the development of cardiovascular or degenerative diseases.
Watch what you eat!
When buying products, remember to choose organic products if possible, so that your body and cells, especially skin cells, are not poisoned by pesticide chemicals that can have the opposite effect to the one you want.
If you want to participate in developing the local economy and take care of the planet at the same time, find out about the producers available in your area so that you and your family can choose vegetables, fruit, meat, and other products.
Why not take the opportunity to introduce children to the world of agriculture and the importance of sustainable farming?
The best sources of vitamin E
Some foods are richer in vitamin E than others; here are some examples:
Wheat germ oil (21 mg per 15 ml),
Almonds (9 mg per 60 ml),
Dry roasted sunflower seeds (8 mg per 60 ml),
Hazelnuts,
Sunflower oil,
100% bran cereal,
Canned sardines.
The best sources of vitamin A/Beta Carotene
Here is a list of some foods rich in vitamin A or beta carotene:
Braised or cooked turkey offal (10737 µg – micrograms per 100 g)
Braised or sautéed beef liver (7744 µg per 100 g)
Braised or cooked chicken offal (1753 µg per 100 g)
Carrot juice (1192 µg per 125 ml)
Boiled sweet potato with skin (1096 µg per 100 g)
Canned pumpkin
Cooked carrots
Cooked spinach
The best sources of vitamin C
Here is a list of foods rich in vitamin C:
Guavas (199 mg per 125 ml)
Raw or cooked red peppers (101 to 166 mg per 125 ml)
Green peppers, raw or cooked (54 to 132 mg per 125 ml)
Papaya (94 mg per 125 ml)
Kiwifruit (71 mg per fruit)
Oranges (70 mg per fruit)
Mango (57 mg per fruit)
Broccoli, raw or cooked (42 to 54 mg per 125 ml).
Minerals in green leafy vegetables
Green leafy vegetables (spinach, lettuce, leek, cabbage, watercress, broccoli, turnips, etc.) are rich in minerals, especially zinc, an essential nutrient for the skin and immune system, and vitamins C (antioxidants) and E, which increase antioxidant activity.
The best vegetable oils for health and skin
Some vegetable oils are very effective against skin ageing because they are rich in omega-3 and vitamin E, powerful antioxidants that fight skin ageing:
Rapeseed oil,
Corn oil,
Olive oil,
Sunflower
walnut oil.
Some oily fish (salmon, tuna, mackerel, and sardines) have the same properties as these vegetable oils if grown under proper environmental conditions. To avoid unpleasant surprises, choose fish with a sustainable label.
Shellfish and other seafood are rich in selenium, another nutrient that prevents ageing.
Tea, cocoa: anti-ageing drinks
Tea and cocoa are rich in polyphenols. Polyphenols neutralize the most harmful free radicals that oxidize fats which can cause cardiovascular disease.
Consuming no more than a few squares of dark chocolate a day, or 2 to 3 cups of tea a day can reduce the risk of coronary heart disease by 60%.
To keep your skin and body young and generally healthy, it is advisable to eat everything in moderation, and in particular, eat at least 5 pieces of fruit and vegetables a day. Most importantly avoid ready meals or processed products that contain harmful additives.
Also Check:
How Protein Bars and Exercise are Important for a Healthier You
Five Tips for Losing Weight and Keeping it Off
Billions of People 'Not Getting Enough Vitamin D'