It's Possible To Heal Wounds 3 Times Fastest With Electricity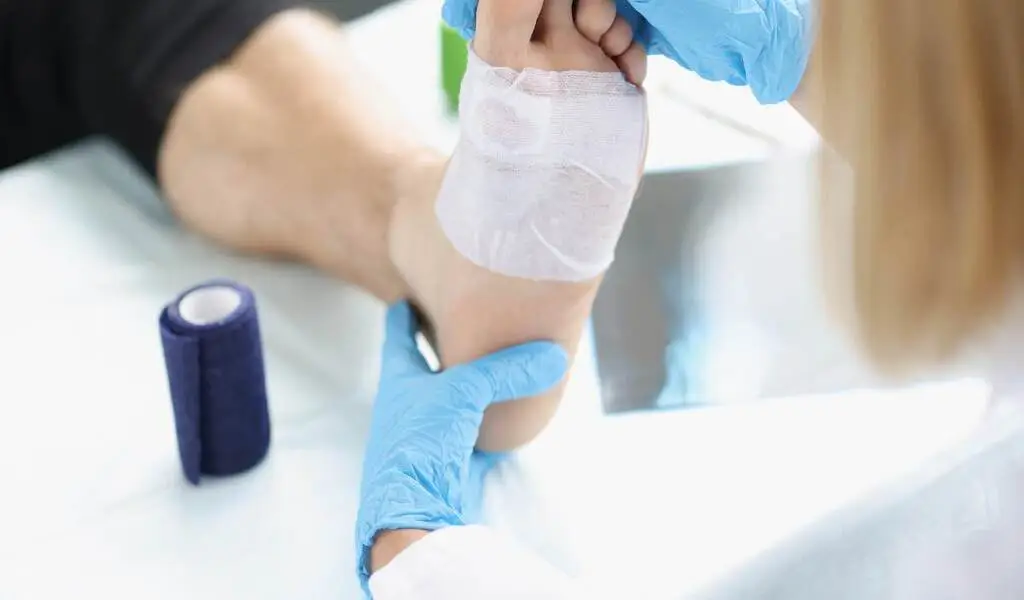 (CTN News) – An innovative technique that uses electricity to speed up Wounds healing has been developed by researchers.
Diabetes and aging are significant health problems associated with chronic wounds.
A small wound is usually not serious but some common diagnoses, such as diabetes, spinal injuries, or poor blood circulation, can interfere with the healing process.
A wound that fails to heal properly puts the person at risk of infection and chronic wounds, which can lead to amputation.
In a study conducted by Chalmers University of Technology in Sweden and University of Freiburg in Germany, electric stimulation has been shown to speed up the healing process.
According to Maria Asplund, Associate Professor of Bioelectronics at Chalmers University of Technology and head of research on the project, chronic wounds are a major problem in society that is little discussed.
The discovery of a method to heal up to three times faster may be a game changer for diabetics and the elderly, among others, who experience wounds that refuse to heal.
Based on a hypothesis that electric stimulation can heal damaged skin by causing skin cells to migrate in the direction of electric fields, the study states that "most skin cells exhibit electrotactic ability".
A petri dish containing skin cells moving randomly started moving in the same direction when an electric field was added.
Researchers hoped to use this information to help wounds heal faster. In a statement, they said that "our results show that electrical stimulation delivered in a controlled manner can be a viable method of accelerating wound healing."
To compare wound healing with and without electricity, the scientists used artificial skin samples and a small, engineered chip.
In our study, we demonstrated that electric stimulation can significantly speed up the healing of wounds, confirming the old hypothesis. "To understand exactly how this works for wounds, we developed a kind of biochip that we used to culture skin cells and create tiny wounds.
A wound was then stimulated with an electric field, which resulted in the wound healing three times as fast as a wound without electric stimulation."
As well as wound healing, the researchers examined the relationship between diabetes and wound healing. One in eleven adults have either type 1 or type 2 diabetes, according to the World Health Organization (WHO) and the International Diabetes Federation.
"We have examined diabetes models of wounds to see if our method would be effective in these situations as well. In our study, we observed that wounds on the chip heal very slowly when we mimicked diabetes in the cells.
The speed of healing can, however, be increased with electric stimulation, so that diabetes-affected cells nearly correspond to healthy skin cells," explained Dr. Asplund.
According to the study, "this platform allowed us to lay the groundwork for a future wound healing concept utilizing supercapacitive non-metal electrodes for electrical stimulation.
By using culture models of skin wounds, we demonstrated how EF guidance cues can significantly increase wound closure speed, compared to non-stimulated controls.
SEE ALSO:
The Presence Of Bird Flu Is Suspected In Southern Indiana