How CBD Oil Can Help Calm Your Cats?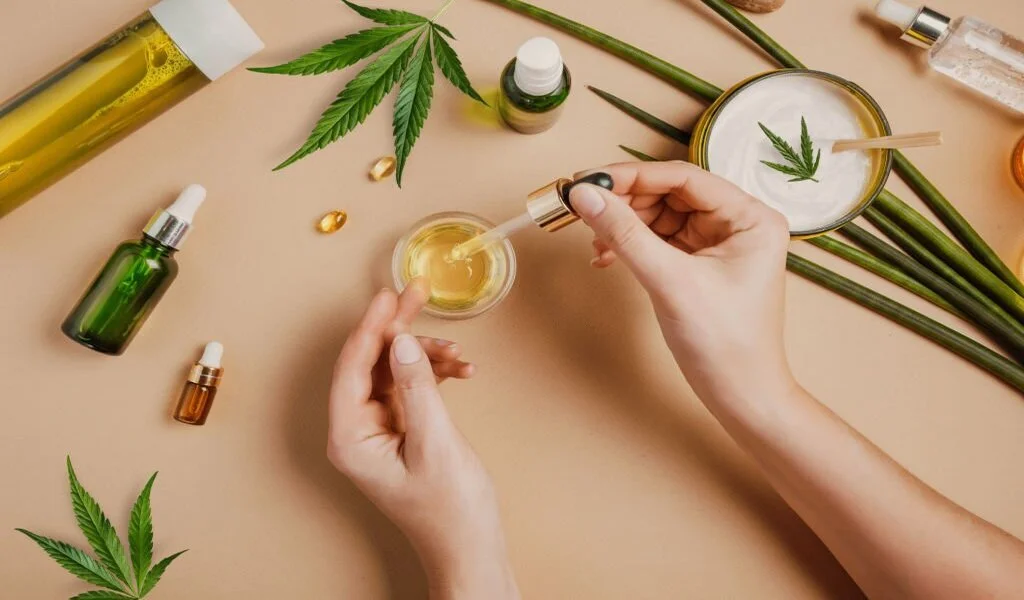 How CBD Oil Can Help Calm Your Cats? – Cat parents are undoubtedly blessed with an entertaining life because they own the cutest furry friends with incredible personalities.
Cats are loved for their intelligence, self-dependence, and adorable ways of demanding attention.
Their behavior can get perplexing; you may be unable to figure out if they are trying to show how much they love you or simply being moody.
But overall, these curious, loyal, and friendly animals make wonderful pets that will love you unconditionally.
Even if they adore you, cats can get aggressive when feeling threatened or angry. However, if this aggression continues for a long time, some underlying issues might exist.
Cat parents often get worried when their dearest pets are aggressive, which is when they seek help.
Trusted products like calming oil for cats have shown positive results in helping them eliminate aggression, fear, or anxiety and behave in their usual ways.
Aggression In Cats
Cat parents often get confused or feel helpless when their cats are aggressive most of the time. Some common behaviors like hissing, biting, exposing claws, growling, and thrashing of the tail depict that the cat is in an attacking mode.
Understanding feline behavior can become very confusing sometimes. At the same time, the cause of frequent aggression can be your failure to pay enough attention to your adorable pet; it may also result from some health condition.
Aggression in your dearest pet can be the result of some trauma. It can also arise from fear because your cat has recently been through a horrific incident or another health-related issue.
No matter the reason, your cat needs more care and attention, and natural medication like calming oil for cats can work like magic.
Main Reasons Behind The Aggression
There can be many reasons behind your adorable pet misbehaving, trying to scratch you, bite you, or attack you most of the time. You may think that your well-behaved pet has suddenly become wild, but deep down, your cat may be seeking help and feeling guilty for not being able to control their emotions. Some of the common reasons behind your cat being aggressive can be:
Dental disease or an infection that is giving your pet much pain.
It can also result from severe arthritis; your furball may witness worse joint pain.
It can be fear-related aggression that has resulted from some experience.
It can be the result of some trauma that they are recently experiencing.
Sometimes, their aggressive nature can suddenly come out when you introduce new pets at home. It can be territorial aggression.
How CBD Oil Helps Calm Your Cats?
For years, cat parents have trusted CBD products to restore the health of their dearest pets. CBD oil for cats has proven to be very effective for their anxiety disorders and helped them eliminate their aggressive nature.
Surveys have shown that owners who fed their cats with CBD oil were calmer, had a good sleep pattern, and had a good appetite.
CBD, or Cannabidiol, is known for its healing properties and is generally used to treat animals like dogs, cats, and horses. CBD oils have shown positive results in helping cats regain confidence and recover from anxiety-related issues by calming their nerves.
CBDs help reduce joint pains and nausea and fight deadly diseases like cancer. The dosage of these oils varies based on your cat's age; hence, it is best to consult a vet before giving them regular doses.
Final Thoughts
Rather than punishing your dearest pet for scratching or biting you, as a pet parent, it is your responsibility to help your cat return to health and fight those odd behaviors. Not only aggression, but CBD oils can also help protect your pet from many health issues and help them lead a long and healthy life.
Related CTN News:
FDA Advisors To Support COVID-19 Vaccination Plan
Cough Syrup Deaths Prompt WHO To Call For 'Immediate Action'
Pfizer Bivalent COVID Shot May be Linked to Stroke, Says CDC