Healthcare Essay: Essays become fairly regular tasks after admission to medical schools. The quality of your writing may influence your discipline ratings. As a result, you must be able to produce exceptional healthcare essays that will wow teachers. Important steps for creating outstanding texts may be found here.
Choosing an Effective Essay Topic
Topics are one of the most significant aspects of preparing high-quality essays. If your professor specifies a topic for you to write on, simply go to the next stage. If you don't have a specific subject in mind, consider themes that interest you.
There is something about healthcare that appeals to you when you study in medical school or other educational institutions. This is your chance to research such topics and provide personal alternatives. Furthermore, students are more motivated to produce excellent papers.
It might be difficult to come up with interesting subjects for healthcare essays. Review notes on disciplines to make this process easier. They could provide you with some pointers on medical sectors, issues, and topics that need further consideration. Tutors should also be considered. They can make suggestions that are tailored to your preferences.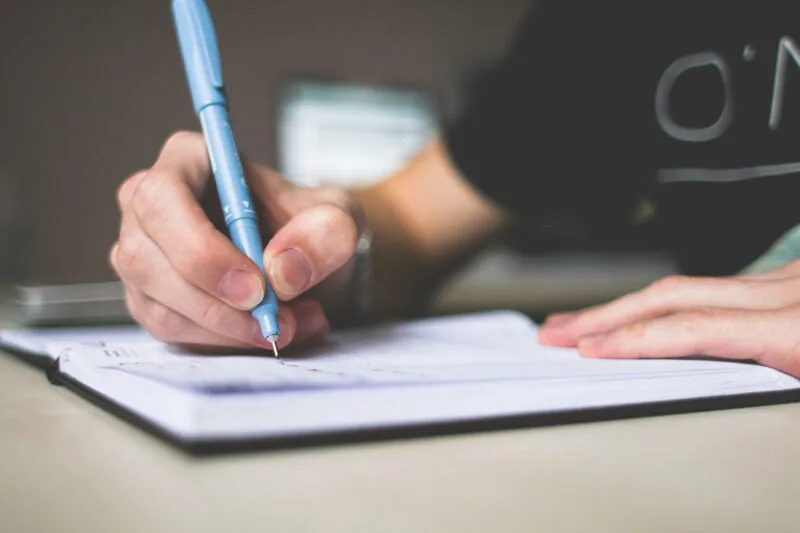 Creating a Paper Outline and Structure
Do not hurry into writing once you've decided on a topic. You can write healthcare essays if you have adequate thoughts. However, their information may not be in the correct logical sequence. It is critical to adhere to the proper assignment structure. Check the paper prerequisites first. They must always be matched.
Next, jot down any good thoughts you have on the subject. They will be used in your content. Students sometimes find themselves in the middle of a healthcare essay with no knowledge to write about. Outlining comes in handy here.
Creating a precise strategy on paper enables you to keep track of every concept and convey it appropriately. Always read the beginning and conclusion of your writings.
The main text portion may simply be blended with additional sections. Readers should notice where you deliver the issue and how the writing summarizes concepts.
Distinctive Characteristics of the Writing Process
After you have completed all of your preparations, you may easily begin writing. You will not stray too far from the basic concept if you just follow the outline below. However, writing quality is also affected by readability. Students must maintain a mix of lengthy and short phrases at all times.
Rotating them is recommended by experienced authors. Their size is also important. Readers dislike reading long phrases or pausing every few words. Do not be scared to divide or divide them. When it comes to referencing, healthcare essays require extreme caution. A quote is not required for this sort of project.
Cite any notable sayings or comments to emphasize the relevance of the issue once or twice. Essays are relatively brief compositions. Many allusions necessitate a large number of words. As a result, you will be unable to define the subject accurately.
Importance of Proofreading Completed Text
If you could get to this point, you did an excellent job. The most difficult stage occurs after you have completed your healthcare essay writing. You need to take a break. Proofreading is required while aiming for high grades.
However, to do so effectively, you must temporarily forget about your essay. Authors are prone to become used to errors. Finding them gets more difficult as a result. Proofreading gets easier with a fresh perspective. You can detect many more flaws than previously.
Students frequently do not have enough spare time to take such vacations. Even if the deadline for healthcare essay submission is the next day, you must still update the material. Reading literature aloud may be beneficial. Incorrect phrases will sound horrible. You will also be able to identify and enhance the readability of complex sentences.
You Can Get Writing Assistance
Writing an excellent healthcare essay might be a challenging undertaking at times. Students frequently make the option to seek assistance. Feel free to experiment with different options. Professors might suggest subjects and even provide advice on writing essays more efficiently.
Classmates can also assist you. You should not expect someone to write your homework entirely for you. However, experienced students may offer strategies and ideas for effectively completing essays. Hiring nursing essay writers is an alternate and common choice nowadays.
Professionals permit total disregard for duties. You simply get high-quality healthcare essays delivered on time. Such nursing writing services, however, are not free. Furthermore, finding trustworthy sites frequently takes longer. As a result, if you want expert writing aid, always utilize reputable providers.
People Also Read:
What to Remember When Travelling with Medication
Parents Refusing to Vaccinate Young Children in Thailand
SIDS Study Shows The Risks Of Science Hype, But More Work To Come, Expert Says
What Types of Cannabis Seeds Exist?