Thailand Promotes Cannabis CBD to Treat Insomnia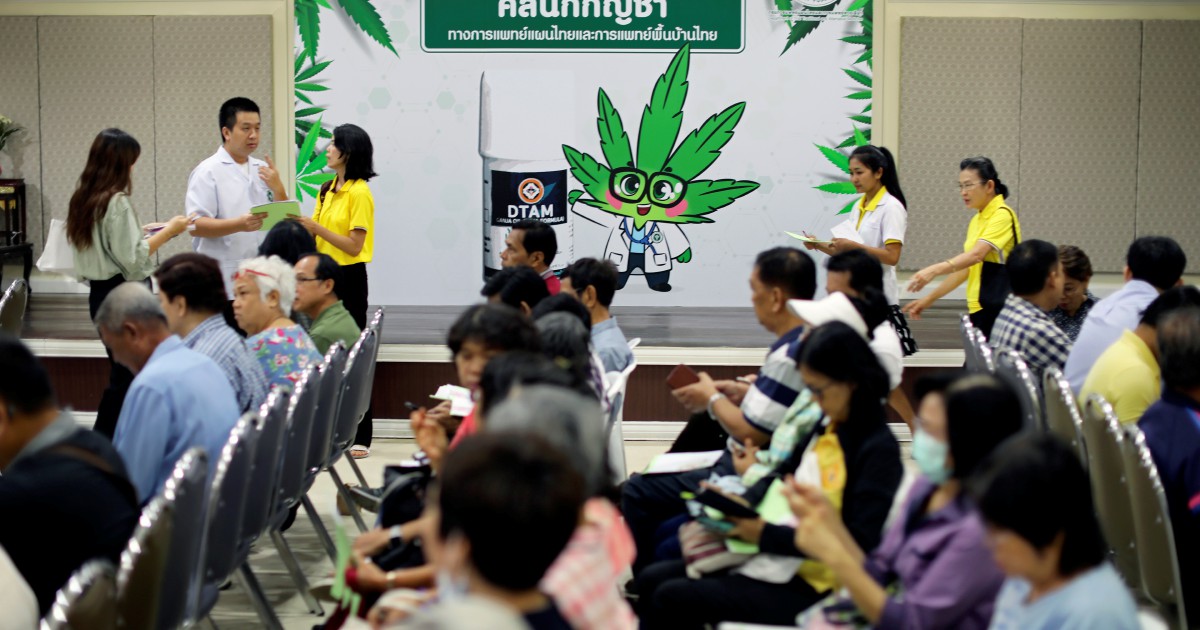 The government said it supports Chao Phraya Abhaibhubejhr Hospital in using cannabis to treat insomnia as it aims to tap the 2.4-trillion-baht global sleeping pill business.
An exhibition at Government House curated by the hospital to promote cannabis as a medicinal drug was attended by Prime Minister Prayut Chan-o-cha, Deputy Public Health Minister Sathit Pitutecha, and Permanent Secretary for Public Health Kiattiphum Wongrajit.
Prime Minister Prayut said he believes the decriminalization of cannabis will be beneficial to citizens and do more good for insomnia than harm.
The use of cannabis can help patients, boost the economy and benefit the medical industry, he explained. Additionally, he encouraged organizations to provide the public with well-rounded information on how to use cannabis safely.
30% of Thais Suffer from Insomnia
Chao Phraya Abhaibhubejhr Hospital, known for its work in promoting herbs and traditional remedies for curing sickness, is now pursuing research on cannabis extracts as a potential replacement for
sleeping pills
.
Its cannabis CBD oil, dubbed "Ganja Thang Ha," has been used since 2020 to treat patients with insomnia problems, a hospital spokesperson said.
Approximately 30% of Thais suffer from insomnia for at least some part of their lives, according to government statistics. As a result of successful research in this area, not only will people become less dependent on sleeping pills, but Thai companies will be able to export medicines and capture a chunk of this huge global market.
Furthermore, that knowledge is being shared with local agriculturalists and entrepreneurs. The hospital spokesperson said the research will be made available to the public at a later date.
Additionally, the hospital has developed a database of cannabis treatments online.
Other Thailand News: