Authorities Warn Over Vaccine Certificates Offered on Facebook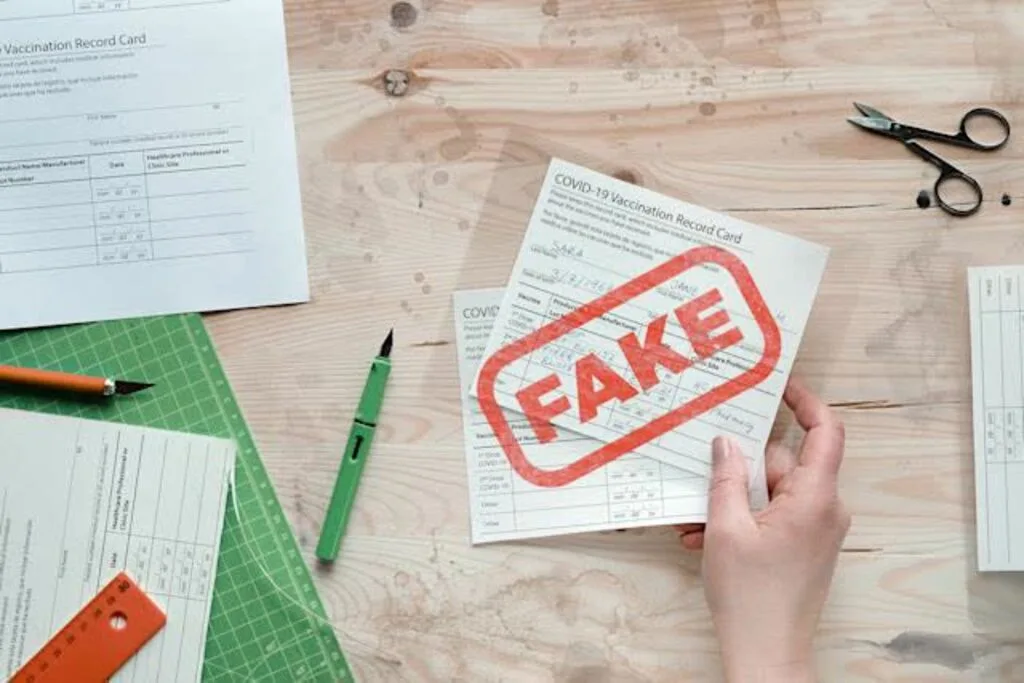 There have been reports of shady services have been popping up on Facebook claiming they can issue COVID-19 vaccination certificates for those who haven't been inoculated.
Authorities said that no vaccination certificates can be issued without government authorization and that the forging of state documents can result in imprisonment and fines.
The fake vaccination certificate being produced by online vendors on Facebook is a fake document, according to the Anti-Fake News Centre of the government.
The government's Anti-fake News centre checked with the Department of Disease Control and the Ministry of Public Health to verify the facts regarding such news.
Consequently, people who did not receive the vaccine are not entitled to receive a real vaccination certificate. According to the Public Health Ministry, vaccine certificates can only be issued at vaccination sites.
A person should be aware that forgery of state documents carries legal penalties that may include jail time and a fine.
In order to keep the public safe, authorities are asking that information about fake certificate services not be forwarded or shared. You can find information about the COVID-19 situation in Thailand and effective disease control practices by visiting www.ddc.moph.go.th or calling 1422.
Source: NNT