Top 5 Reasons to Order Food Online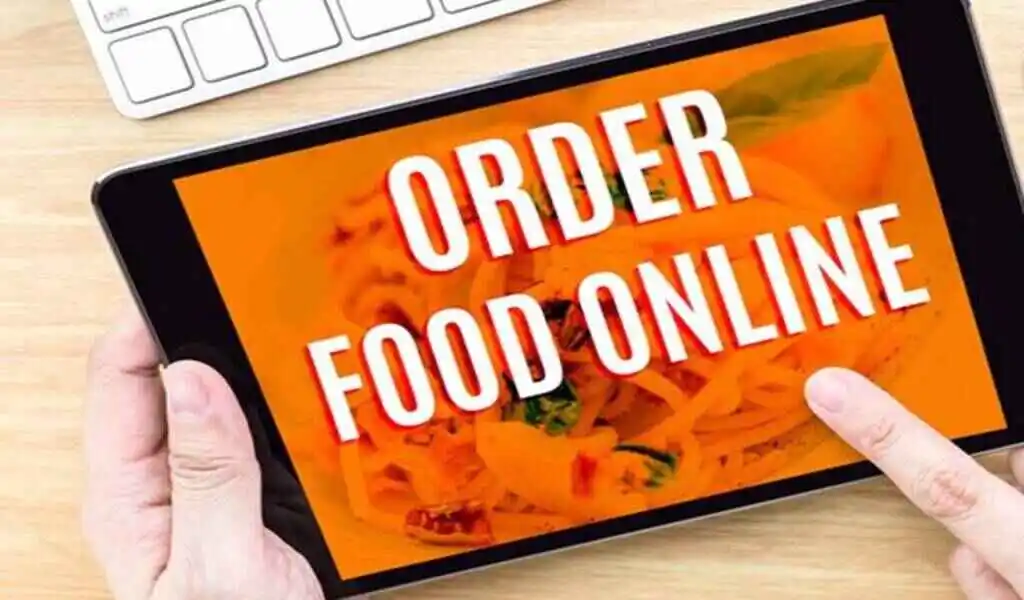 Ordering food online has become so prevalent and beneficial at the same time for all the potential customers and restaurant owners around the globe. In fact, it has become so advantageous for all the time-starved customers as well.
Not only has this happened, but ordering food online, whether you use Uber Eats or Postmates, has several benefits that make customers order more and more. It has also been expected that by the end of 2030, the online food ordering market can turn out to make 365 USD billion.
On the other hand, online ordering has made it extremely easy to get whatever food at any time, and you are not required to wait for someone to prepare that delicious dish for you at home.
All you need is a smartphone with a good internet connection to get that perfect dish right at your doorstep anytime. Apart from this, in this article, we are also going to talk about some of the best reasons why ordering food online is beneficial for you. Let us have a look at some of the reasons given below:
1. Availability of enormous choices of food.
The first and foremost reason why people prefer ordering food online is the availability of enormous choices of food. While ordering online on a food delivery application like Uber Eats and Hey You, you are most likely to come across a wide variety of food choices that are sometimes difficult to find on the restaurant's menu card.
In this context, you can also get fresh food delivery boxes right at your doorstep, which are fresher, free-range, and more sustainable. This way, you can get fresh food delivered directly from the farms anytime you order.
2. Ease and convenience.
Why people prefer to order their food online has a big reason behind it which is none other than ease of use and the convenience that it offers. A large number of diners prefer to order their food online just because of the simplicity and convenience it has.
Being an online customer, you just have to scroll up and down through the application, select the items of your choice, and check out by making the payment and filling in all the important details, being the receiver of the food. Isn't it convenient?
3. Real-time updates.
Once you order food online, you get access to real-time updates along with information about the restaurant to be closing soon. At times, due to any reason whatsoever, if your order gets canceled, you can choose to order the same dish from the other restaurant which is open at the same time to avoid last-minute disappointments? So, getting real-time updates is also an important reason to order food online.
4. Customer satisfaction.
Ordering food online also leads to better customer satisfaction. In fact, there is enough room for the staff to make sure there is good customer satisfaction. In addition, once you place your order, you get to know about the current location details and the other essential details of the delivery person immediately.
5. Ratings and reviews.
Yet another important reason to order food online is to have access to check the star ratings and reviews while ordering food from any restaurant. Ratings and reviews ultimately help the customer's order food from the restaurant of their choice or let them decide whether to choose this one or select the other outlet for ordering food online.
6. Accuracy.
An accurate order delivery service is yet one more reason why people prefer ordering their food online. You can simply order your food from your previous orders and let it reach your doorstep just in a few clicks, and the food gets delivered.
7. Multiple payment options.
Last but not least, while choosing to place your order online, you get multiple payment options, including payment via e-wallet, debit card, credit card, net banking, etc. Apart from this, you also get to enjoy some of the promotional offers and discount coupons while placing your order.
To Conclude
So, these are some of the best reasons that make it easy for you to select online mode as your preference to order your food online anytime in the comfort of your home.
Also Check:
National Margarita Day 2022 Specials, Quotes, Wishes & Celebrations
7 Reasons to Buy Wholesale Meat Online
6 Essential Nutrients To Include In Your Pet's Diet
11 Smart Tools to Keep Food Fresh for Longer