A Complete Guide to Choosing a Cake Supplier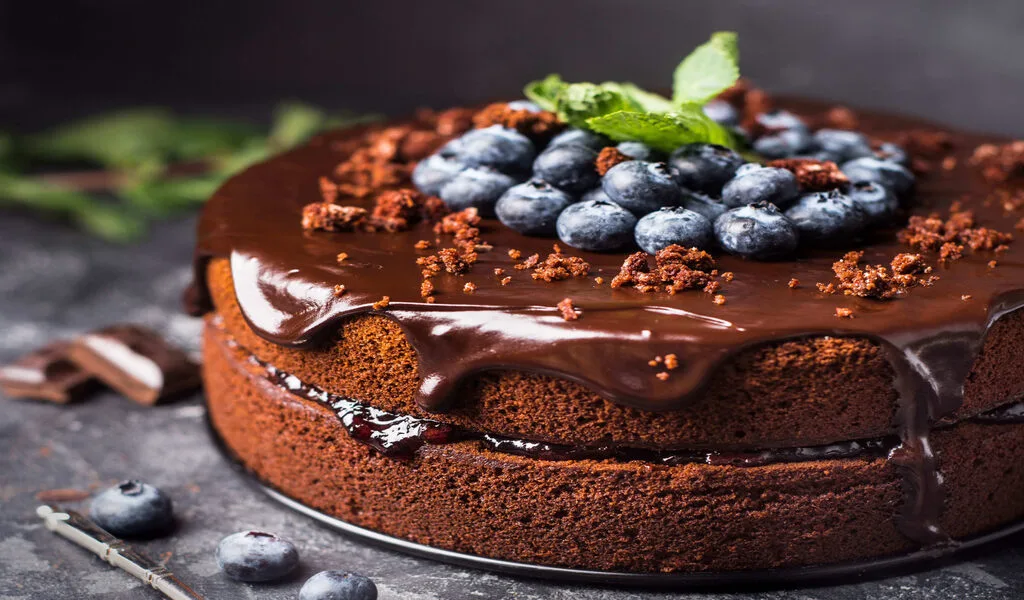 Choosing a Cake Supplier: Are you looking planning to make cupcakes for a special event? Maybe you want to bake them for sale or you may just want to bake some tasty cookies at home.
Regardless of your reason, you'll require the appropriate ingredients, such as the ideal pan, cutter, decorating supplies, etc. Even though it might be tempting to purchase the first baking sets you lay your eyes on, it's important to search around and get the best items
The appropriate collection of cooking tools is essential for any recipe, whether it involves cupcakes, cake, or anything else.
Therefore, it's crucial to understand what to look for when browsing a baking supply store. This way, you'll be sure that you are purchasing the appropriate items that are high-quality and durable.
Here is an ultimate guide to choosing a cake supplier online.
1. Know what you need
First things first, you must understand what you need. Before going shopping for your cake supplies, such as cake decorating supplies, you need to gather your daily necessities.
Doing this may make shopping more enjoyable and steer clear of unnecessary purchases. For instance, you'll need a cake pan, cake mix, and cake decorations if you're preparing a cake.
Ask a store employee for assistance if you're unclear about what you need. Additionally, you can search online for other supplies that might be useful for your baking.
2. Compare prices
Generally, cake suppliers sell their products online at varying prices. That's why you need to do thorough research to find a supplier whose prices fit within your budget.
Before making a purchase, make sure to evaluate pricing because baking supplies can be pricey. You might be able to get the things you require online or in a store at a discount.
However, make sure to carefully compare pricing. Cheaper goods can occasionally be of poorer quality. Additionally, search for businesses that provide discounts during certain seasons.
3. Read online reviews
Nowadays, thanks to technical advancement, shoppers can leave a review whenever they make a purchase. The review indicates whether or not they were satisfied with the service they received as well as the product they purchased.
Spend some time reading online reviews before you purchase baking equipment and supplies. This will enable you to discover more about the baking store's customer service and product quality. Asking your friends and family for referrals is also a smart idea.
Failing to read reviews on a supplier's website is a big mistake that can cost you a lot in the long run when it's too late, and you can't do a thing.
4. Check the product listing.
Another thing, when purchasing baking supplies online, pay close attention to the product listing. You can ensure you're receiving what you want by doing this.
For instance, look at the pan's size or the number of decoration ideas offered. If you're unhappy with your purchase, you can always contact customer support to start a return or exchange.
5. Make sure that the supplies are of high quality.
Of course, when purchasing cake supplies, quality is one of the things that you should pay attention to. You must ensure that the supplies are durable and high-quality if you want to get a higher value for your money.
Verify the product's quality before purchasing it. For instance, ensure that the cake decorating supplies are of high-quality and that the pan is made of high-quality metal. Viewing the products' expiration dates is also crucial.
6. Confirm if the supplier can meet your capacity.
It's crucial to consider your supplier's capacity. Can they meet your needs at the appropriate time? Does the supplier have the capacity to meet your demand? Remember that there are days you'll bake more cakes when the demand is high, so you'll need plenty of supplies.
How can you go about it? Well, you need to:
Discuss your needs and the timing of those needs with your suppliers.
Find out the lead time before placing your order if they have a limited quantity of popular items so you don't get shorted.
Have a backup supplier on hand.
7. Make sure that the payment method is secure.
Nowadays, cybersecurity and identity theft has become quite rampant. That's why you must be careful so that your personal details don't end up in the hands of the wrong people.
Because you'll make your payment online, you must ensure the payment method is as secure as possible. It is the responsibility of the online supplier to ensure that they set up a secure payment method for their clients.
8. Inquire about the return policy.
Sometimes, you may purchase an item only to realize later that it is not what you wanted or it can't serve the intended purpose. Or the item is just faulty. What would you do in these scenarios? The best thing to do would be to return the item.
That's why knowing the baking store's return policy is crucial if you're unhappy with your purchase. If the baking supplies aren't what you expected, find out if you can return them or exchange them.
Some suppliers charge a certain fee for returning items purchased. So you must fully understand the return policy of your ideal supplier before you commit your money.
9. Finding a trustworthy and reliable cake supplier
It's crucial to use the proper product while baking supplies. Every component, from eggs and butter to wheat and sugar, contributes to the result.
That is why finding a store you can rely on is so important. Searching for a store that carries a variety of baking supplies and utensils is a smart place to start. This guarantees that you'll always be able to locate what you need.
Finding a business with informed workers about these products is also smart. They'll be able to help you choose the best ingredients for your baking and respond to any queries you might have. You can pick the ideal supply store for all your requirements by doing some research.
SEE ALSO: 10 Best Durian Buffets: A Foodie's Delight in Southeast Asia