Chinese Man Arrested for Using Facebook to Dupe Cryptocurrency Investor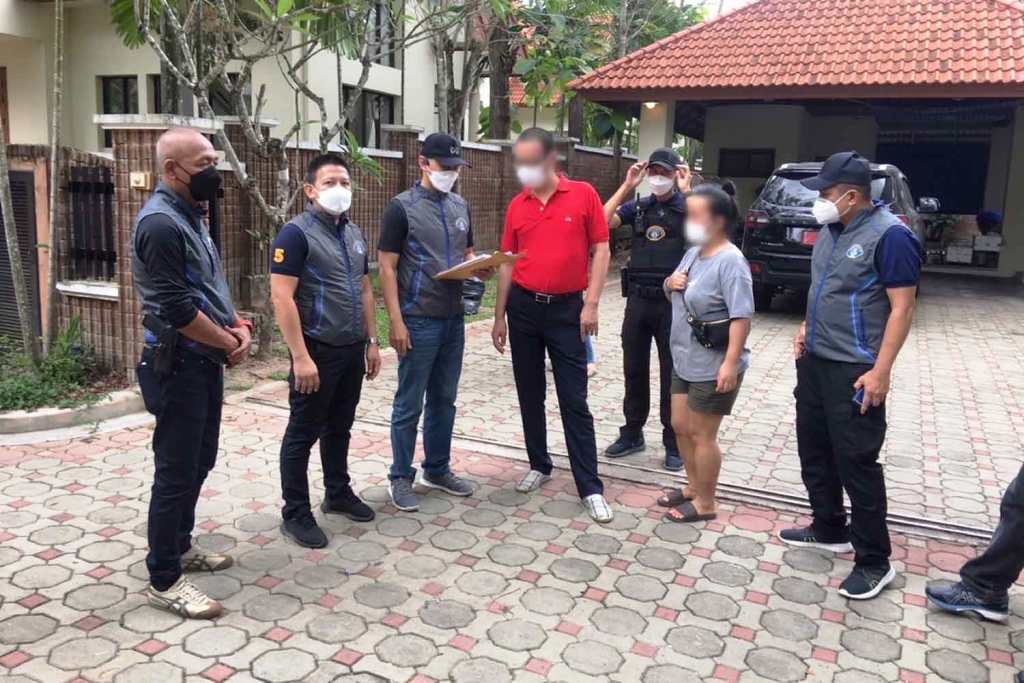 Crime Suppression Division Police arrested a Chinese man for using Facebook to dupe people into investing in bogus cryptocurrency trading.
Executing a warrant from the Chonburi Court, CSD Police said Mr. Zhentao Yang, 40 was taken into custody at a housing estate in Tambon Bueng of Si Racha District, Chon Buri, on Wednesday afternoon.
Mr. Yang is accused of using his Facebook account to lure a 58-year-old man identified only as Mr. Worapol into "investing in the cryptocurrency trade" through the website.
After believing he was making a profit, the victim increased his investment to 1.5 million baht. After being unable to withdraw money, he suspected he was being cheated.
The arrest warrant was issued after Mr. Worapol filed a complaint at Don Hua Lo police station in Chon Buri province.
Mr. Yang was charged with fraud and entering false information into a computer system.
According to the prosecutor, he denied being the administrator of the website but admitted enticing people to invest and hire people to open bank accounts to support the alleged fraud.
Facebook Drug Dealer Busted
Meanwhile, on Thursday morning, police arrested six people and confiscated assets in raids in Bangkok and Pathum Thani targeting the online sale of illegal drugs.
Police, soldiers, and local officials raided 20 places of business, police lieutenant general Sarayut Sa-nguanphokhai, the director of the Narcotic Suppression Bureau told the Bangkok Post.
Authorities targeted properties linked to Geroge Haper in the Sai Mai, Chom Thong, and Bang Mod districts of Bangkok and Lam Luk Ka district of Pathum Thani.
The assets impounded included 13 vehicles, 13 houses, 900,000 baht in cash, and more than 100 million baht in bank accounts.
The arrest warrants named six suspects.
One of the suspects is Charoenchai Kalaphruek, 29, a suspected gang leader who allegedly communicated with drug buyers through a Facebook account and chat apps. Delivery was made by couriers and accomplices.
Pol Lt Gen Sarayut said that during the three-year anti-narcotics operation, police had confiscated assets from the gang totaling 64 million baht.