What To Watch This Weekend: Best TV Series & Movies [June 2nd-4th]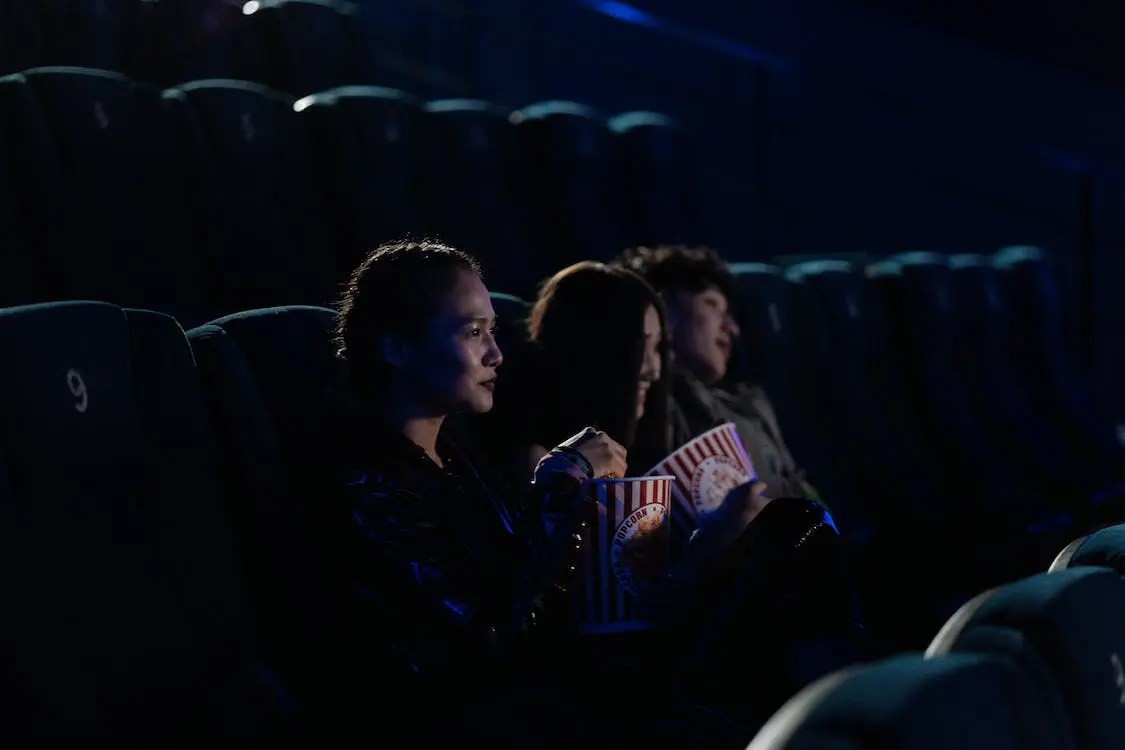 What To Watch This Weekend– It's Friday evening, and you've just finished a long week at work. You want to unwind and relax but are stuck on what to do.
You could go out and socialize, but after a hectic week, you only want to curl up on the couch and watch something. But with so many streaming platforms and options available, deciding what to watch is tough.
Don't worry! We've got you covered with our comprehensive guide on what to watch this weekend.
Whether you're in the mood for a laugh or a good cry, we've got recommendations for everyone. So, please sit back, relax, and let us guide you to the perfect viewing experience.
What to Watch This Weekend: TV Shows
I Think You Should Leave With Tim Robinson: Season 3 (2023)
Tim Robinson's third season of I Think You Should Leave is a great streaming choice for this week.
Actor Tim Robinson, who also co-created the sketch comedy series, had the idea that each episode would show a situation in which things get so out of hand that a character is forced to leave (or at least wants to leave).
It developed into one of the most inventive cringe comedy series we've seen in a while from there.
Robinson was once a writer for SNL, and that link still exists, with several entertaining guest stars such as Andy Samberg, Cecily Strong, and Will Forte, to mention a few, making appearances.
On the Tomatometer, the first two seasons scored 96% and 100%, respectively, while season 3 is now doing well with critics, scoring 92%. Therefore, if you've been putting it off, this is as good a moment as any to try it out.
Where to Watch: Netflix
Ted Lasso: Season 3 
(2023)
The Ted Lasso season 3 finale is also available for streaming this week.
This episode is noteworthy because it marks the conclusion of the third consecutive Certified Fresh season, but it is also significant because it may mark the end of the series as a whole.
According to star and co-creator Jason Sudeikis, this was originally intended to be a three-season narrative, thus the third season was developed in that manner.
The programme hasn't been renewed for a fourth season, thus this may be the end, even though it's still possible that it will.
Even if you've had mixed thoughts about Season 3 thus far, it's probably worth finishing it. The critics took a bit longer to warm up to it, but now that they have, it's Certified Fresh at 79% on the Tomatometer.
Where to Watch: Apple TV+
What to Watch This Weekend: Movies
Spider-Man: Across the Spider-Verse 
(2023)
The much awaited sequel Spider-Man: Across the Spider-Verse is about to swing into theatres.
The animated Spider-Man: Into the Spider-Verse gained a Certified Fresh 97% on the Tomatometer five years ago, and this time we're happy — and much less surprised — to report that Across the Spider-Verse is also Certified Fresh, currently at 95% on the Tomatometer, which bodes well for the inevitable third installment Beyond the Spider-Verse, scheduled to release next year.
Miles Morales, aka Spider-Man, will be travelling, and this movie will feature at least six other spider-verses, each with its own unique aesthetic.
This is another reason to see this movie as soon as possible. Imagine the year 2099 in one dimension and the Japanese Spider-Man show from the 1970s in the other.
Naturally, with all of that comes new Spider-Heroes as well, and joining returning actors Shameik Moore, Hailee Steinfeld, and Jake Johnson will be names like Issa Rae, Daniel Kaluuya, and Oscar Isaac, whose Spider-Man 2099 had a fleeting cameo at the end of the first movie and is playing a larger part in this one.
Where to Watch: In theaters
The Boogeyman 
(2023)
The otherworldly horror film The Boogeyman has also started to slink into theatres. Yes, a horror film is coming out in June.
Based on Stephen King's 1973 short tale of the same name, this one is about a horrible monster that preys on the anguish of a family that has just lost their mother or wife.
That alone might be sufficient justification to look into this.
But it's also important to remember that Scott Beck, Bryan Woods, and Mark Heyman, who created A Quiet Place and Black Swan, respectively, also wrote this creeper for the big screen.
That is what we mean when we say someone is qualified for the position.
According to critics, The Boogeyman has a spooky atmosphere and some strong performances even though it may not match up to the original material.
It presently has approximately 100 reviews and a decent Tomatometer score of 62%. We also get a horror film in June, you know!
Where to Watch: In theaters
Past Lives 

(2023)
The love drama Past Lives is this week's additional theatrical option.
A heart-wrenching modern romance is explored in this movie about two childhood friends who rejoin as adults for one crucial week and explore concepts of destiny and love.
In addition to its intriguing idea, Greta Lee, who has had a solid career but recently broke through by stealing her moments in Apple TV+'s The Morning Show, is another reason to watch Past Lives.
She now has a well-deserving leading role.
Celine Song is making her directorial debut with the movie, which is all the more astounding given that it presently has a Certified Fresh rating of 96% on the Tomatometer and a 91% audience score.
In other words, you should definitely give it a shot because it's good.
Where to Watch: In theaters