What To Watch This Weekend: Best TV Series & Movies [May 26th-28th]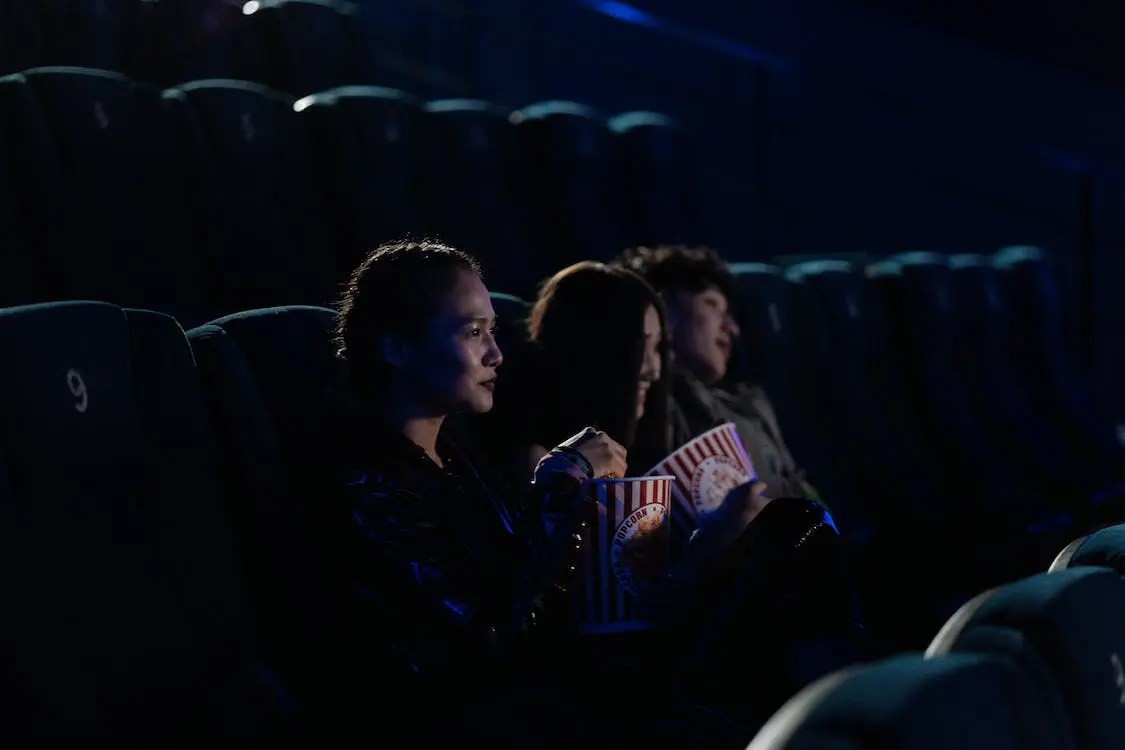 What To Watch This Weekend– It's Friday evening, and you've just finished a long week at work. You want to unwind and relax but are stuck on what to do.
You could go out and socialize, but after a hectic week, you only want to curl up on the couch and watch something. But with so many streaming platforms and options available, deciding what to watch is tough.
Don't worry! We've got you covered with our comprehensive guide on what to watch this weekend.
Whether you're in the mood for a laugh or a good cry, we've got recommendations for everyone. So, please sit back, relax, and let us guide you to the perfect viewing experience.
What to Watch This Weekend: TV Shows
Platonic: Season 1 

(2023)
Critics Consensus: The boisterous chemistry between Rose Byrne and Seth Rogen makes Platonic the ideal relationship comedy even without risky swings and romance.
Why We're Watching: The Certified Fresh comedy series Platonic, starring Seth Rogen and Rose Byrne as ex-best friends who reunite in midlife after a protracted estrangement, debuts on Apple TV+.
Their friendship starts to destabilise their lives.
If those two actors alone aren't incentive enough to watch, how about the fact that they have reconnected with Nick Stoller, the co-creator of the series and the director of some of the comedies for which they are both best known, including Neighbours and Neighbours 2.
Where to Watch: Apple TV
American Born Chinese: Season 1 
(2023)
Critics Consensus: American Born Chinese marshals huge elements from Chinese mythology to present a profoundly human coming-of-age drama that is jam-packed with imaginative flourishes and grounded by likeable actors.
Why We're Watching: The wonderful Michelle Yeoh is the lead of this programme, which is based on the 2006 graphic novel of the same name. Michelle Yeoh alone is reason No. 1 through 100 to see this one.
The fact that filmmakers like Lucy Liu and Destin Daniel Cretton worked behind the camera makes this one even more alluring and shows how talented everyone on this series is.
The early reviews for this one gave it a Certified Fresh in the 90s rating on the Tomatometer, and acclaim was given for the revisions and expansion of the source material, so the critics appear to be in agreement.
Where to Watch: Disney+
FUBAR: Season 1 
(2023)
Critics Consensus: FUBAR is merely OK, with humour that fall flat and a plot that heavily references the prior professional successes of protagonist Arnold Schwarzenegger.
Why We're Watching: This Netflix comedy series is worth seeing primarily because it features Arnold Schwarzenegger in his first leading role in a live-action scripted series.
He plays a C.I.A. agent who is about to retire and learns that his daughter, Monica Barbaro, is also a C.I.A., which creates some very intriguing family relations.
Check out the comedy-heavy supporting cast, which include Fortune Feimster, Jay Baruchel, Gabriel Luna, Milan Carter, and even Schwarzenegger's old friend Tom Arnold, if you aren't already hooked on this one.
Where to Watch: Netflix
John Wick: Chapter 4 
(2023)
Critics Consensus: John Wick: Chapter 4 piles on more of everything — and suggests that when it comes to a well-dressed Keanu Reeves dispatching his enemies in lethally balletic style, there can never be too much.
Why We're Watching: John Wick 4 is officially streaming, and with an impressive Certified Fresh 94% Tomatometer score, many critics have already placed this one at the top of the Wick franchise, not to mention naming it one of the best action movies, ever. A fresh set of characters helps keep things kicking with action legends Donnie Yen, Hiroyuki Sanada, and Scott Adkins doing their thing. And speaking of fresh, not too long ago Chapter 4 ushered the entire franchise into the billion-dollar club on its global box office.
Where to Watch: In Theaters, Rent/buy at Vudu, Prime Video
What to Watch This Weekend: Movies
he Little Mermaid 
(2023)
Critics Consensus: Disney's live-action adaptation of The Little Mermaid is one of the studio's most entertaining remakes, with Halle Bailey making a big impression in the title character.
Why We're Watching: Halle Bailey, who plays Ariel in this version and has received acclaim for her performance, is accompanied by several great actors in supporting parts, including Daveed Diggs, Awkwafina, Jacob Tremblay, and Melissa McCarthy, who plays the sea witch Ursula.
In addition, Lin-Manuel Miranda and Alan Menken, who created the music for the original animated film, co-wrote all of the new songs.
Where to Watch: In theaters