What To Do Online When You're Bored On A Weekend?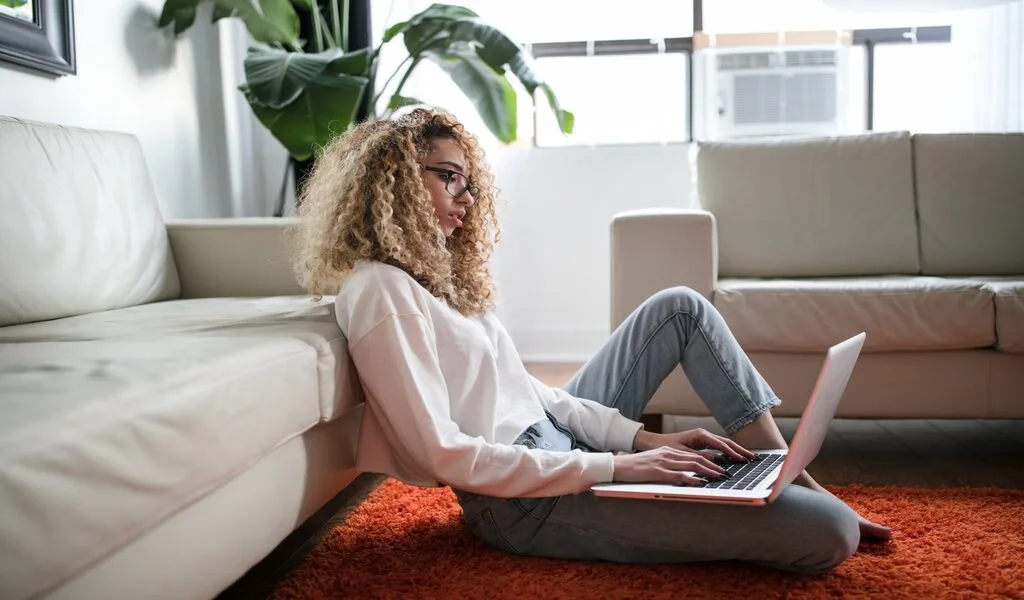 Weekends just as the name implies mean "End of a week" and as such, people love to relax and enjoy the weekend just before they return to the stress of work during the week.
It is however not unusual to find that a lot of people are still clueless as to how to spend their weekends productively while relaxing.
People engage in different activities during the weekend ranging from chatting or streaming videos on Livebeam, watching their favorite shows or just hanging out with friends.
However, this blog brought to you by Livebeam aims at showing you ways you can enjoy your weekend online without hassle:
5 suggestions from Livebeam
Make New Friends
No man is an island and as such, we need people to survive. Social health is a very crucial aspect of a man's total well-being.
Man is expected to socialize, create new friendships, and let go of some and the cycle continues.
Right before the invention of phones, man has been socializing, meeting new people, and having fun while at it.
The invention of online communication began a totally different era for making friends and removed the limitation of having to travel miles to be able to communicate with friends and family that live far away.
Online communication has served as a bridge in that regard and also came with it chatting platforms like Livebeam that offer its users a seamless chatting experience.
With Livebeam, you can connect with new friends and one of its best features allows you to be able to filter and make friends with people based on your preferences.
Isn't it awesome how you can choose to chat with new people who are miles away from the comfort of your home during the weekend?
That is the ease that comes with online communication and luckily, these benefits are here to stay for a long time.
Stream live videos
There has been a rise in the number of content creators over the years.
Content creators have been around long enough and each of them focused on bringing out their talents in various niches.
While some are concerned with educating and informing others with their content, others are more interested in entertaining and putting a smile on the faces of their target audience.
One of the main goals of a content creator is to influence his audience to take action. The community Livebeam has includes a range of talented, fast-growing content creators.
These content creators can put up their videos for users who love streaming to watch and enjoy those videos from any part of the world. This is one activity you can enjoy during the weekend without any stress.
If you've been looking out for the perfect platform to watch live videos and engage with people and their content, Livebeam offers this experience and more.
Keep in touch with old friends
Even after you've connected with so many people online and in turn made meaningful friendships, isn't it also essential that you maintain those relationships?
Life happens and so, the stress of adulthood gradually creeps in and that's when we find ourselves forgetting and even worse losing friendships that once made up a very crucial aspect of our lives.
Every friendship requires effort from every individual that makes up that friendship.
Some friendships last years with little to no communication until both parties are ready to pick up from where they left off while others require that you put in more effort by being in constant communication.
Being consistent doesn't necessarily mean daily but leaving out time during weekends to check up on old friends makes all the difference.
Livebeam has made it possible for you to make new friends, the duty falls back on you to dedicate time once in a while, especially during weekends that are more relaxed to go back on Livebeam and check up on friends you haven't been in contact with for a while.
Play games
Playing games often helps to foster better relationships.
Think back to every picnic, social event, or casual date you've been on, there must have been at some point, when a game was played. This is because games have a way of bringing out the playful and fun side of people.
It brings out the "child" in you and allows you to replay childhood memories. Things have even gotten better because most games are tailored toward your interests.
There are educational games that help you learn, there are entertainment questions that help you loosen up and there are intimate games that help you learn better about another person.
Amidst all these games are games that can easily be played online.
An example of such online games is the iMessage games that iPhone owners have the opportunity to play with their friends that also own an iPhone.
As a Livebeam user, you can decide to play games with your friends. The games can be in the form of an exchange of memes, stickers, questions, etc.
You can also search for other games that suit your friendship and have fun this weekend on Livebeam with your online friend.
Learn a new skill
Apart from the fun and entertaining options you have on how to spend your weekend, you can take a different route entirely and engage yourself in a more productive activity.
Learning a skill online has become the new catch for a lot of young people in recent times.
You don't necessarily need to go to a shop or center to take up a new skill. From the comfort of your own space, you can take paid or free courses on several aspects that interest you.
These lessons usually may come in the form of pre-recorded videos, textbooks, or live classes.
It is your responsibility to sign up for those classes and be disciplined enough to actually show up and diligently participate in the lessons.
You can decide to invite your friend from Livebeam to join you so that you can have an accountability partner.
It makes it easier to show up and use your weekend in such a productive way if you have a friend or family making sure that you're actually doing it.
CONCLUSION
In summary, your weekend will go exactly how you navigate it. These are not the only ways you can enjoy your weekend but these are some of the top ways you can enjoy your weekend and also be very relaxed while at it. Hope you consider one or all of these options this weekend.
Relayed CTN News:
BTS: Yet To Come in Cinemas Tops The Highest Grossing Global Event Release With $40M
"Avatar: The Way of Water" Becomes South Korea's 2nd-Highest-Grossing Movie
"Ant-Man And The Wasp: Quantumania" Opens Big With $104 Million WorldWide