'Uncharted' Review: Tom Holland-Starrer Has Unreal Stunts & A Little Comedy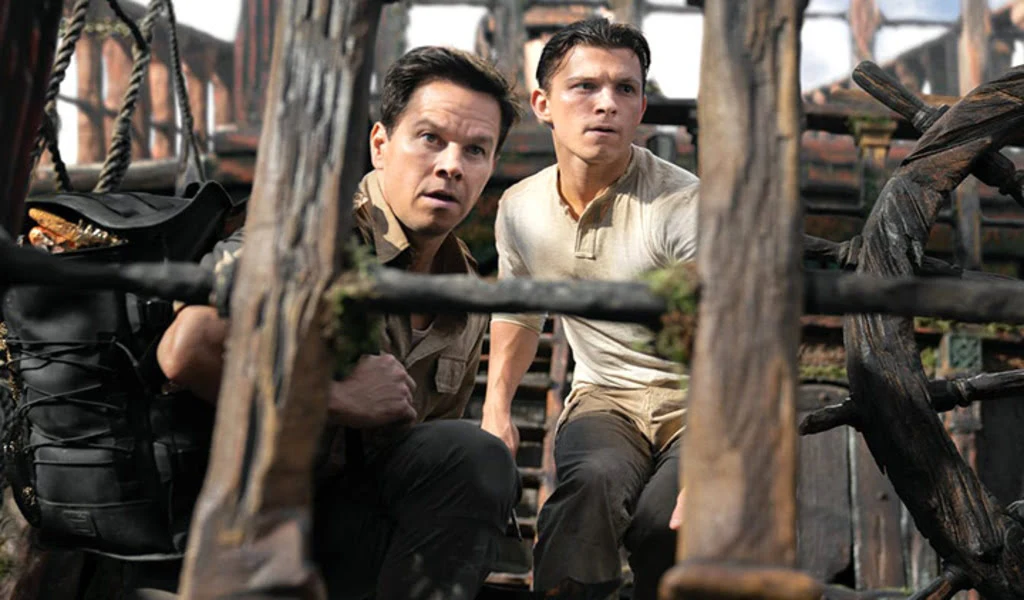 Uncharted' Movie Review: As fans await the release of Tom Holland's action-adventure film, Uncharted, read the full review below.
Tom Holland's high-anticipated film, Uncharted, was eagerly awaited after his wildly successful Spider-man No Way Home movie. Audiences have been buzzing about the movie ahead of its release as it serves as a prequel to Sony's popular video game series.
Uncharted Movie Review
Plot
Uncharted, starring Tom Holland, revolves around Nathan "Nate" Drake and draws several elements from Sony's video game series by showing his childhood and an older version of himself. After being left alone by his older brother, Sam (Rudy Pankow), Tom Holland's character, Nathan, lives a lonesome existence as a bartender and pickpocket. This movie is a look into Nathan and Sam's childhood, revealing their fascination with finding the lost treasure hidden by Magellan's crew, the first to circumnavigate the Earth.
Nate and Sam attempt to steal Magellan's map from a museum, and when they are caught, Sam abandons his brother in an orphanage after giving him an ancestral belonging to him. The movie then jumps 15 years and depicts Nathan Drake as a charming bartender and a conman who steals from rich patrons.
There is a twist in the plot when Nathan Drake meets Victor "Sully" Sullivan (Mark Wahlberg) who introduces himself as a treasure hunter and an acquaintance of Nathan's brother, Sam and invites him along on his quest to find the lost treasure of Magellan. Nathan partners with Sully on the treasure hunt to look for his brother Sam. Furthermore, the story continues depicting their intriguing treasure hunt along with the main antagonists, Santiago Moncada (Antonio Banderas) and Jo Braddock (Tati Gabrielle).
Final Thoughts:
While the movie might disappoint those who have already played the Uncharted video game series, it might prove to be interesting for those who haven't yet discovered the world of that series. With bits and pieces to keep the audience interested, the movie leaves some time to visit the washroom or grab some popcorn. Post-credit scenes may provide an adrenaline rush with major reveals for the next movie for those who want to leave the theatres after watching the climax.
Reviewer Rating: 3/5
Also Check:
Marvel's 'Moon Knight' Receives a TV-14 Rating
Dune 2: Director Denis Confirms Script Is Complete, Filming Begins Soon
Moon Knight Trailer Out: Marc Spector Turns Into the Fierce Moon Knight