'The Super Mario Bros. Movie' Broke All Box Office Records With $204.6 Million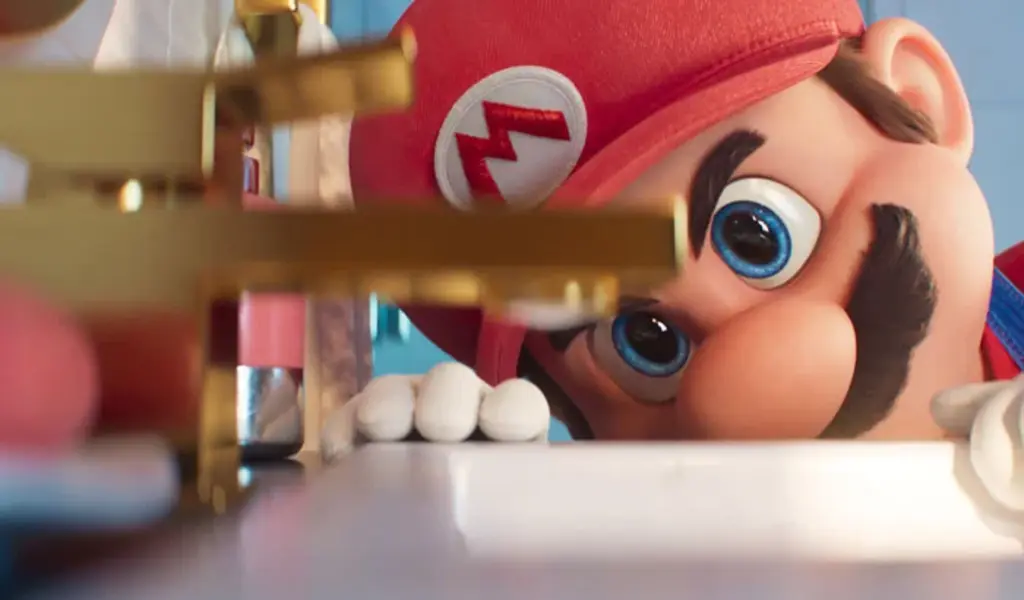 (CTN NEWS) – The Super Mario Bros. Movie has audiences saying "let's go to the movies" this weekend.
Studio projections on Sunday put the animated offering from Universal and Illumination's first five days in 4,343 North American theatres at $204.6 million, including $146.4 million over the weekend.
Earning an estimated $173 million overseas and $377 million worldwide, "Mario" smashed previous records for both video game adaptations (it made more than "Warcraft") and animated films (it made more than "Frozen 2").
Its worldwide debut is the highest for the year 2023, while its domestic debut is the second highest for an animated film over three days (behind "Finding Dory").
Illumination, the animation studio responsible for blockbuster franchises like "Minions," has broken records of its own with over $5 billion in earnings from its 13 films.
" The collaboration between Nintendo and Illumination is amazing and led to this amazing performance," said Jim Orr, the head of domestic distribution at Universal.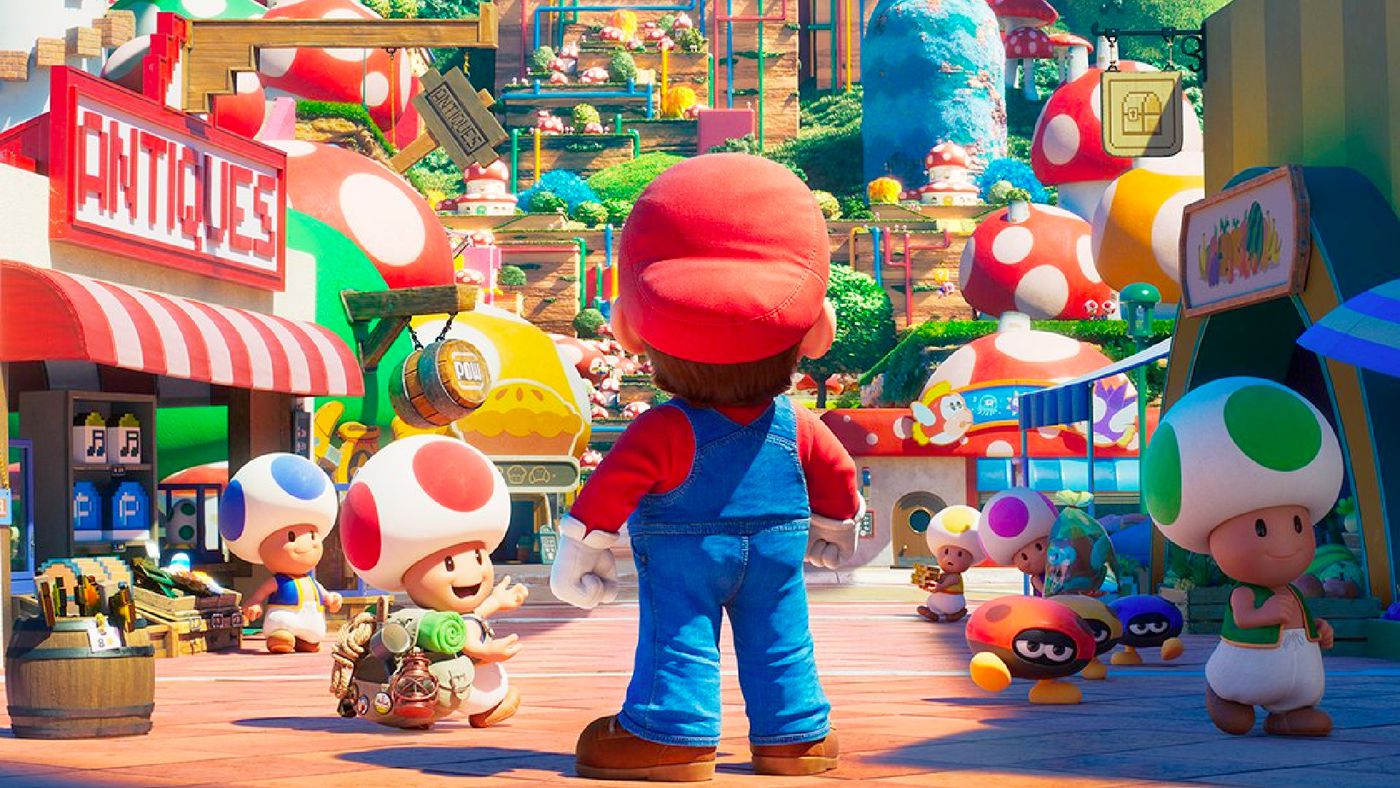 The Super Mario Bros. Movie Origin Story
"Mario" tells the story of Brooklyn plumbers Mario and Luigi, voiced by Chris Pratt and Charlie Day, who fall into a pipe and find themselves in a world full of Nintendo's most famous characters, including Bowser (Jack Black) and Princess Peach (Anya Taylor-Joy).
It received mostly mixed reviews from critics. On Rotten Tomatoes, "Mario" has a 56% rating. Audiences, however, gave it an A CinemaScore.
Orr stated that theatre owners were taken aback by the diversity of the audiences, with some customers even dressing up as their favourite characters.
Exit polls showed that 59% of attendees were male and that 45% were in the prime listening age range of 18-34.
Paul Dergarabedian, Comscore's senior media analyst, says, "$377 million worldwide is just astounding and a testament to how important outside-the-home activities are for families."
Compared to the cost of a vacation or a sporting event, this outing provided a more affordable option for families with children of all ages to spend quality time together as a group away from the house.
Dergarabedian added that the film has plenty of time to build buzz before its May 5 release.
Moreover, Dergarabedian said "Guardians of the Galaxy Vol 3" opens on May 5
This, Dergarabedian proclaimed, was the ideal day for the release.
It wasn't just "Mario" that had a brand-based film released this week. On the same day, "Air," directed by Ben Affleck, opened in 3,507 theatres.
The film is about the creation of Nike's Air Jordan and the signing of Michael Jordan.
The picture, which is Amazon Studios' first theatrical release worldwide, opened on Wednesday in North America and is expected to earn $20.2 million by the end of the weekend, with an estimated $14.5 million coming from the weekend alone.
"Air," starring Matt Damon, Viola Davis, and Ben Affleck, was rated R and aimed towards an adult audience as an alternative to the "Mario" phenomenon.
Last month, the film had its world premiere as a surprise showing at the South by Southwest Film Festival, where it received overwhelmingly positive reviews (95% on Rotten Tomatoes).
There were 55% males and 39% ages 45+ in the crowd.
Those interested in 'Air' now exist. A good gross, as Dergarabedian put it. This stance will persist for the foreseeable future.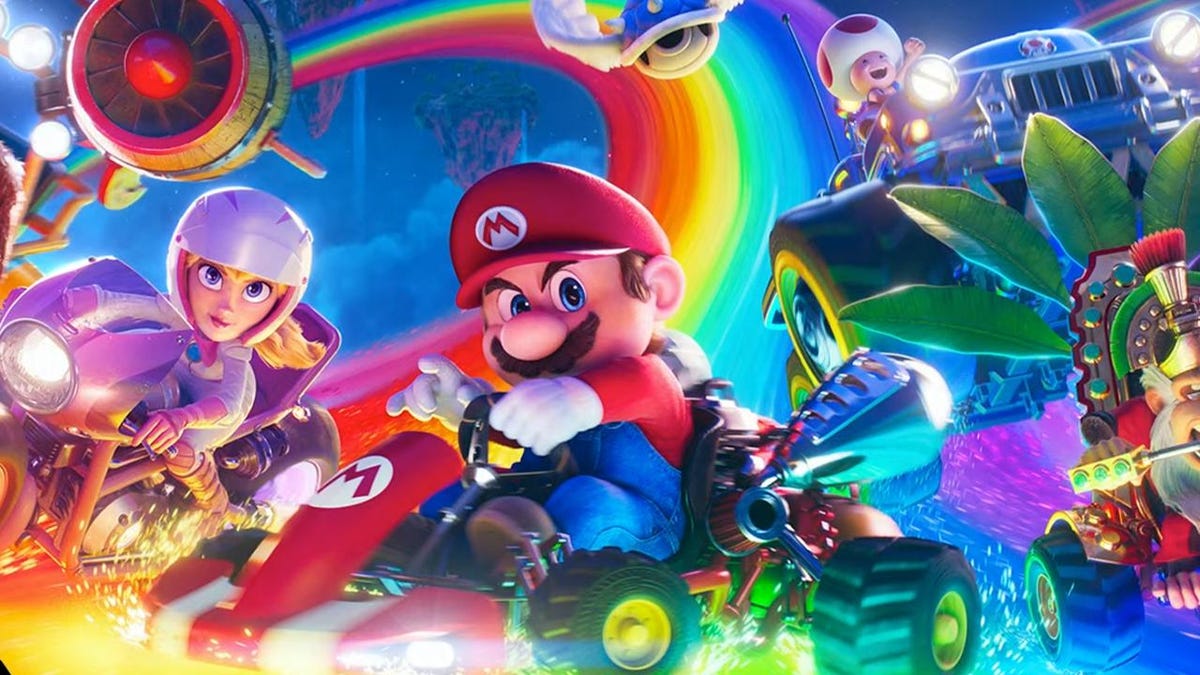 Other Box Office Wins
With the help of RedBird Capital, Affleck and Damon founded their production business Artists Equity last year, and "Air" is their debut film under that banner.
With $14.6 million in its third weekend, "John Wick: Chapter 4" came in second, raising its total to $147.1 million.
Third place went to "Dungeons & Dragons: Honor Among Thieves" with $14.5 million in its second weekend, and fifth place went to "Scream VI" with $3.3 million.
The art-centric " Showing Up," directed by Kelly Reichardt and starring Michelle Williams and Hong Chau, had its world premiere on four screens and made $66,932 in its first weekend.
Dergarabedian remarked, "This is such a crucial weekend for theaters, the final push before the summer movie season, and this is the ideal situation."
The movie theatre industry is back in business, just when many people wrote it off as dead."
Comscore's prediction of how many people visited theatres throughout the weekend in the United States and Canada. Monday will see the announcement of the final domestic numbers.
"The Super Mario Bros. Movie," $146.4 million.
"John Wick: Chapter 4," $14.6 million.
"Dungeons & Dragons: Honor Among Thieves," $14.5 million.
"Air," $14.5 million.
"Scream VI," $3.3 million.
"His Only Son," $3.3 million.
"Creed III," $2.8 million.
"Shazam! Fury of the Gods," $1.6 million.
"Paint," $750,000.
"A Thousand and One," $600,000.
RELATED CTN NEWS:
Lucasfilm And Disney+ Confirmed The Production Of 3 New Star Wars Movies
Crunchyroll: Watch Free Anime Shows & Read Manga Online In 2023
How To Watch Yellowstone: Watch Season 1, 2, 3, and 4 Without Cable