'Shazam! Fury of the Gods" Debut Falls Short With $30.5 Million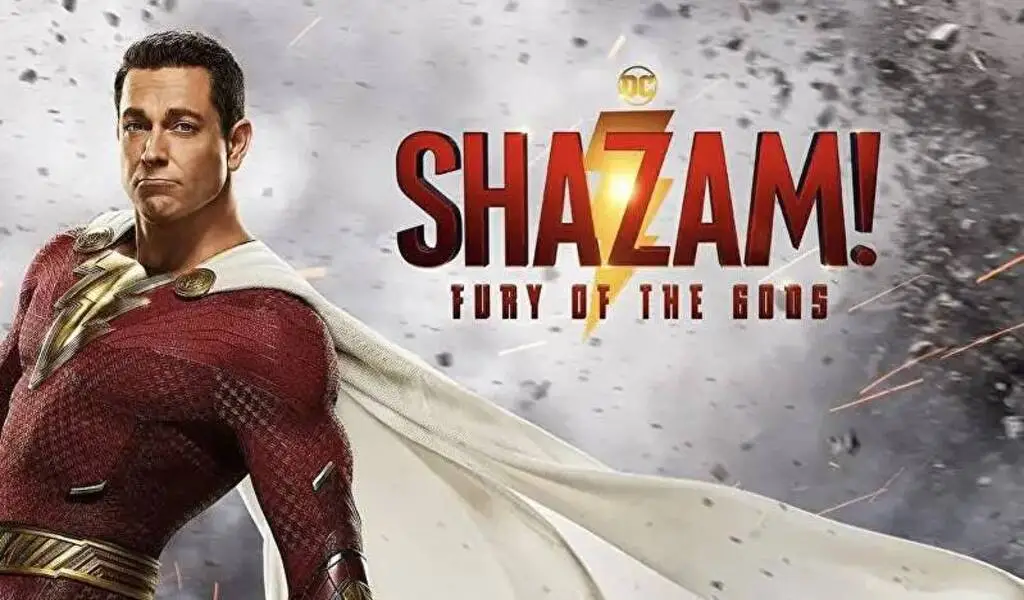 (CTN NEWS) – This weekend, " Shazam! Fury of the Gods " made its theatrical debut and felt the wrath of the public.
According to figures released by the studio on Sunday, the New Line Cinema and Warner Bros. superhero film debuted to a lackluster $30.5 million from 4,071 cinemas.
The "Shazam!" sequel underperformed both its low ($35 million) and high ($53.5 million in April 2019) expectations.
Earning a spot on the very low end of recent DC comics movie releases, between "Birds of Prey" ($33 million in February 2020) and "The Suicide Squad" ($26.2 million in August 2021), both of which were R-rated.
Zachary Levi, Asher Angel, Jack Dylan Grazer, Adam Brody, and Djimon Hounsou were all present in "Shazam! Fury of the Gods," which was directed by David F. Sandberg.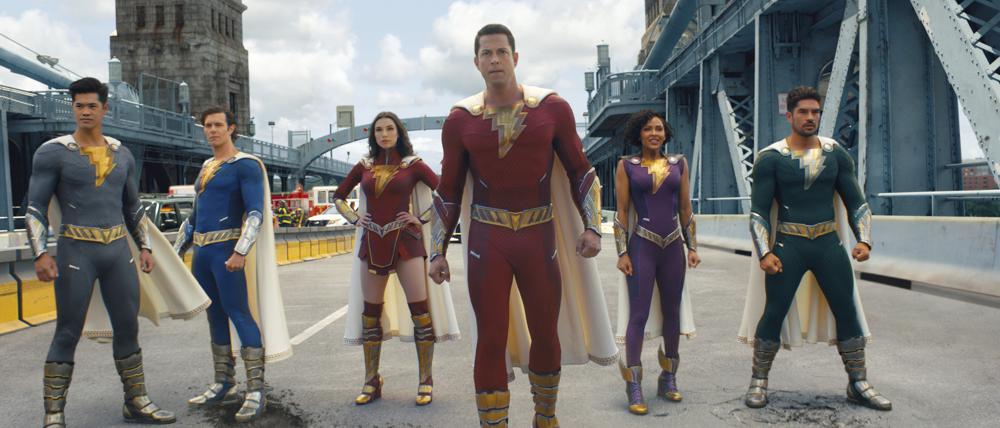 'Shazam! Fury of the Gods" Production Costs $125M
Helen Mirren, Rachel Zegler, and Lucy Liu were also present. Most critics who enjoyed the original movie's charm considered this one to be lacking. At the moment, it has a 53% Rotten Tomatoes critic rating.
The sequel received a higher rating from viewers, earning a B+ CinemaScore overall. Much more favoured were younger crowds.
Clearly lighter than we anticipated, according to Jeff Goldstein, head of domestic distribution at Warner Bros.
"We are aware that children, the target audience, will be on a rolling spring break during the upcoming three weeks. We are optimistic about getting a large multiple."
According to reports, the production of "Shazam! Fury of the Gods" costs $125 million, discounting costs for publicity and marketing.
It earned $35 million internationally from 77 foreign countries, including China, increasing its total revenue to $65.5 million.
With new CEOs James Gunn and Peter Safran paving the way for the DC Universe, which will formally launch with a new "Superman" in 2025, the DC store at Warner Bros. has undergone a significant recalibration over the past few months.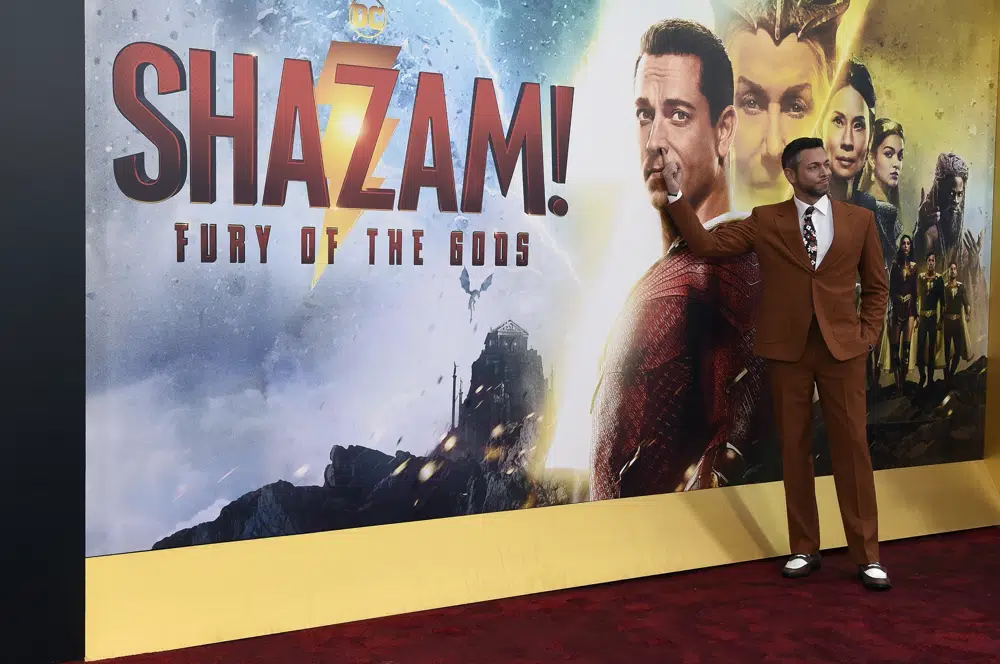 One of the many relics of the previous administration, along with the upcoming seasons of "The Flash" and "Aquaman" in June, was "Shazam! 2".
Resetting DC for the future is a part of our company's overall renovation of the DC franchise alongside Peter Safran and James Gunn, according to Goldstein. "The future is everything to us."
Warner Bros. and DC now have "another No. 1 under their belt," according to Paul Dergarabedian, senior media analyst for Comscore.
They are attempting to realign and reset the brand, according to Dergarabedian. "You need some time to shift the course of a brand as large as DC. This is the first step on a trip that is still being worked on.
"Scream IV" finished in second place during its second weekend in theatres.
The horror film, which is distributed by Paramount, earned $17.5 million more after falling 61% from its opening weekend and reaching a $76 million domestic total.
"Creed III" made an additional $15.4 million over the course of its third weekend to finish in third place. Michael B. Jordan directed and starred in the movie, which has now made $127.7 million in North America.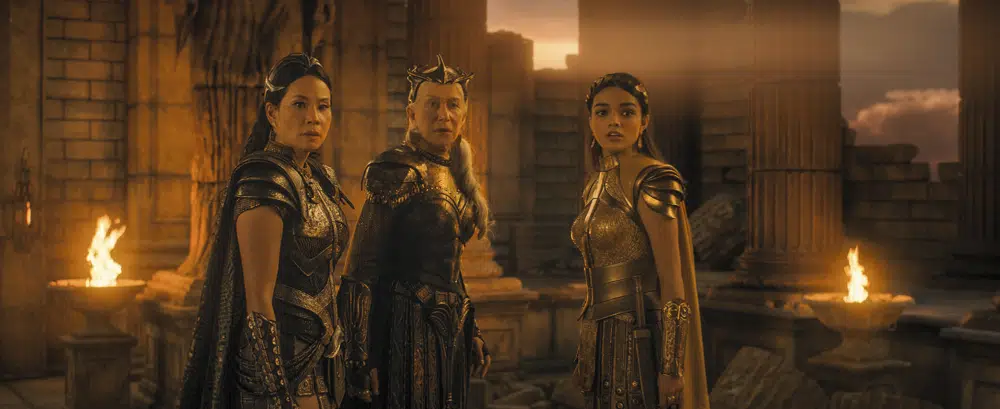 The final two films in the top five, "65" and "Ant-Man and the Wasp: Quantumania," brought in $5.8 million and $4.1 million, respectively.
After winning the Oscars on Sunday, A24 expanded the run of "Everything Everywhere All At Once" to over 1,000 screens, bringing in an additional $1.2 million.
Brendan Fraser won best actor for "The Whale," which was screened on 509 screens and brought in $145,230.
Diversity of content is what people currently love, according to Dergarabedian.
"Overall, it's looking like a strong month with 'Creed III' and 'Scream VI' making their franchise-best debuts," said the reviewer. With "John Wick 4," we might observe the same.
Comscore's projected ticket sales for Wednesday through Sunday at theatres in the United States and Canada are shown in parenthesis. Monday will see the announcement of the final domestic data.
"Shazam! Fury of the Gods," $30.5 million.
"Scream VI," $17.5 million.
"Creed III," $15.4 million.
"65," $5.8 million.
"Ant-Man and the Wasp: Quantumania," $4.1 million.
"Cocaine Bear," $3.9 million.
"Jesus Revolution," $3.5 million.
"Champions," $3 million.
"Avatar: The Way of Water," $1.9 million.
"Puss in Boots: The Last Wish," $1.5 million.
RELATED CTN NEWS:
Google Search For "Lance Reddick Cause of Death" Hits 2 Million