On 'The Idol,' Why Has The Weeknd No Acting Skills?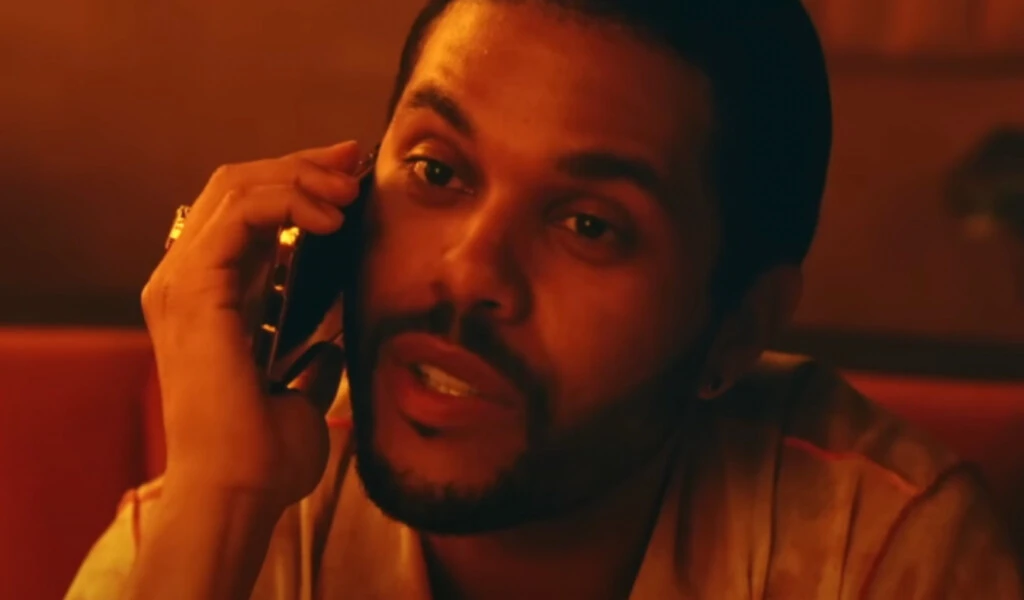 (CTN News) – The Weeknd plays Tedros in "The Idol," a Svengali character without a heart or personality.
He sidles up to Lily-Rose Depp, who plays Jocelyn in his first scene. Something is whispered to her by him.
It's nice to have you in my little shithole."
Maybe he wasn't talking about his The Idol acting chops.
If you haven't watched "The Idol" this summer, you've been in a coma or on Mastodon.
I'm pretty sure they're not kidding about the creepiness on and off the set.
By the time Abel Tesfaye shows up, our heroine, a Britney stand-in, has survived the death of her mom, flagging ticket sales, a possible psychotic break, and a social media bukkake scandal.
Actually, there's thirty seconds of dialogue where hangers-on argue that if only one person ejaculates on your cheekbone, it's not bukkake.
After 25 minutes of torture porn, Jocelyn goes out to drink and dance in West Hollywood.
At a seedy, hip dance club, she does 47 shots and dances to Madonna's "Like a Prayer", Jocelyn's second or third on-the-nose shout at the audience that she's an outlaw feminist, along with a Fiona The Idol Apple song and Sharon Stone clips from "Basic Instinct." Tedros — seriously, who picked these names? He spots her and dances with her.
The publicity materials describe Tedros as charismatic, but Tesfaye moves into Deep's realm with all the sexual energy of a sad Canadian mumbling "sorry."
Since my son and wife are Canadian, I can get away with it.
There's little hint of Tesfaye's bad boy in an opening gambit where he says, "You fit perfectly in my arms."
Just another LA jackass. Afterwards, Depp masturbates vigorously at home. It wasn't my style.
I thought Tedros/Tesfaye needed a triple espresso or a white line.
Minutes later, he shows up at Depp's palace and does a line!
It doesn't help, I'm sorry.
In a mirror, he says, "Hi Angel." It doesn't have the same kind of The Idol illicitness or emotional pathos as Alec Baldwin getting ready for a mirror in "30 Rock."
When Tesfaye does the line, the close caption says "clears throat, spits" — one of the most authentic parts. This does not at all set up the tension and danger of the next scene when Tedros nearly chokes Jocelyn out in search of the perfect vocal take.
His red hoodie has a slit over her mouth – Little Red Riding Hood and The Wolf, get it? Let's roll.
On a show that's shot like an overlit snuff film, Weeknd's performance isn't the only bad one.
Just the one that grabbed me by the hoodie strings and wouldn't let go like a drunk breathing 3 a.m. Jager breath on you and asking if he could crash in your hotel room.
Hank Azaria plays an on-edge manager whose Israeli accent should be retired next The Idol to his longtime role as Apu on "The Simpsons." Jane Adams, last seen doing great work on "Hacks," has a line in episode two that threatens to undo the 30 years of good will I've had for her since Paul Schrader's "Light Sleeper."
As Adams screams at Depp through sunglasses, "The train has left and you are going on that ride."
SEE ALSO:
Diablo 4: Release Date For Early Access And Full Release