Jurassic World Dominion – Watch Online For 'Free'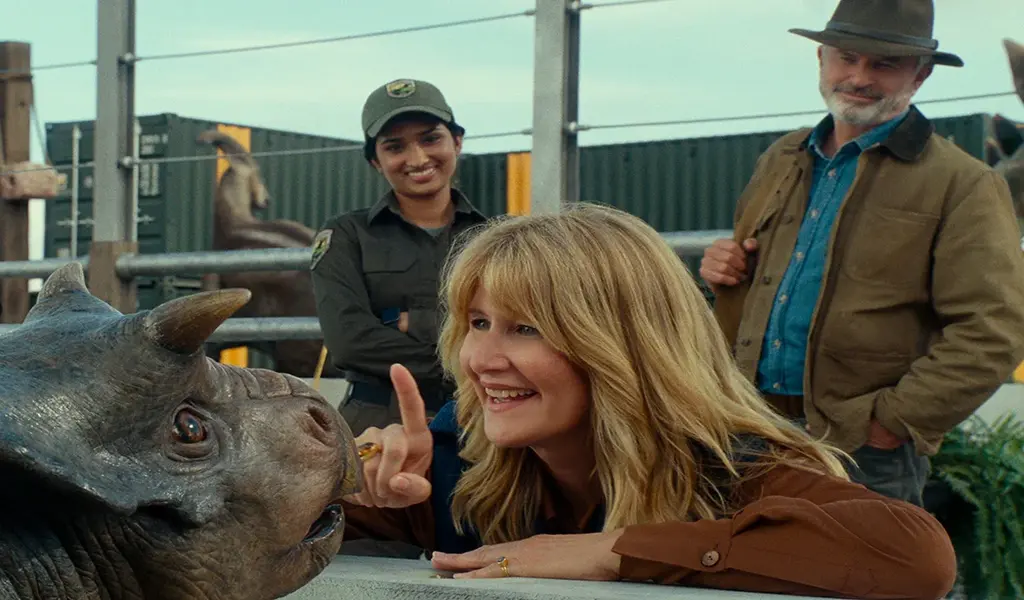 (CTN News) – "If we're going to save our world, what matters is what we do now," Dr. Ellie Sattler tells Laura Dern in Jurassic World Dominion, the latest and seemingly final chapter in the Jurassic Park saga.
Colin Trevorrow directed and Steven Spielberg executive produced Jurassic World Dominion: Fallen Kingdom, which opened in theaters on June 10. It concludes the Jurassic World trilogy that began in 2015.
Dern and Pratt are joined by Bryce Dallas Howard, Jeff Goldblum, and Bryce Dallas Howard in taking on raptors, a pterodactyl, and the largest carnivore the world has ever seen, as Dr. Alan Grant reminds everyone in the trailer.
How to watch Jurassic World Dominion, where to buy tickets, and how to catch up on the rest of the franchise before heading to the theater.
Must Read: Chicago Fire Season 10 Finale – Watch Online For Free
When Is Jurassic World Dominion in Theaters?
On Friday, June 10, 2022, Jurassic World Dominion opens in theaters across the country. Check your local theater's showtimes for the blockbuster ahead of time, and purchase tickets through Fandango online in advance.
In addition, you can see Dominion in IMAX and 3D to experience every dinosaur chase and action scene like you're right there.
How to Watch the Jurassic Park Movies for Free Online
The Jurassic Park and Jurassic World movies can be viewed online before you see Jurassic World Dominion. You can stream them in order here.
Where to Stream The Lost World Jurassic Park Online
The Jurassic Park sequel can be viewed online on Hulu and HBO Max.
Where to Stream Jurassic Park 3 Online
On Hulu and HBO Max, you can watch the final installment of the original Jurassic Park trilogy.
Related CTN News: