Hollywood Studios are Relocating to London, So What's in it for Londoners?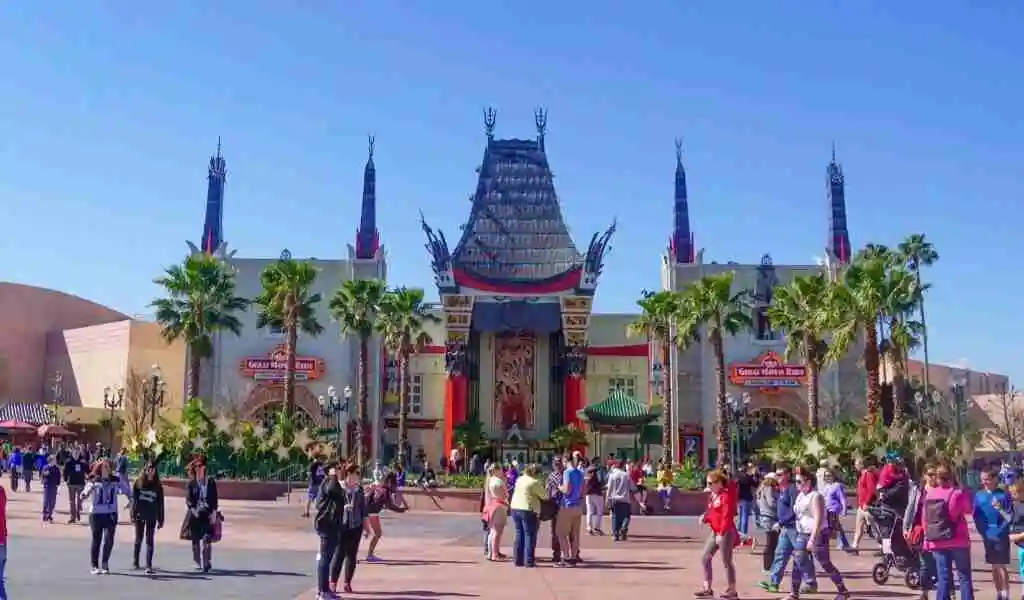 With blockbuster franchise productions like Harry Potter and Star Wars already filmed in the UK, video production London is one of the fastest-growing sectors for the TV and film industry. Many Hollywood studios have moved to London in recent years, and many more are on their way to capitalise on the success that London has to offer.
Why are they moving to London?
There are many reasons why it makes sense for these major players to move their operations to this city that is always up-and-coming and full of potential. They will be able to take advantage of all the new opportunities that come with being based in one of the most innovative cities:
Lower Cost of Video Production
The most prominent reason for Hollywood studios moving to London is the tax incentive by the British government. In 2007, the British government announced tax incentives to attract big-budget productions that allowed studios to receive a refund of about 20-25% of what they spent on production in the U.K.
Furthermore, if an actor received a percentage of the movie's box office take, Hollywood studios would receive a partial reimbursement of that too. In only five years, over $1.2bn was paid out to more than 1,000 films that took advantage of the scheme.
Lee Rosenthal, president of physical production at Paramount, who produced "Mission: Impossible – Fallout" in London, said:
"The U.K. tax incentive is reliable and consistent. One of the challenges with those incentives in the United States, for instance, is that they can vary, or they can come and go based on local governments. In the U.K., the government is always looking to improve its incentives and reinvest into the film community."
Increasing demand for content
After the popularity of OTT platforms like Netflix, Disney+, Hulu, Amazon Prime, Hulu studios are investing more and more money into making original movies.
All of these streaming platforms have been on an absolute spending spree to ensure they can have enough new content for their customers, while simultaneously keeping hold of their existing subscribers to ensure they stick with them rather than switching to other services that may offer better value in terms of new releases. More content producers mean more demand for spaces and studios.
Amazing Locations & Architecture
London has some of the most unique locations and architecture in the world. Hollywood Studios are now taking full advantage of this by choosing London as their base for filming big-budget films that will want an epic backdrop such as Big Ben, Buckingham Palace, or even various London underground stations!
London's Talent Pool
It is also important to remember that the talent pool in London covers a wide variety of backgrounds and ethnicities, which gives studios flexibility when it comes to casting for their projects. The city is home to some of the best actors, voice artists, and extras who can bring any script or idea alive.
This means productions will save time on hiring people from different locations worldwide as they don't have to go through endless auditions – not only does this make life easier, but it saves money too!
Benefits For Londoners
While there are some perks for Filmmakers in London, there are also many for those living in the city:
Tax collection Boost
As stated by BBC in 2018, Filming on location in London generates £168 million for the economy every year. As the number of films being produced in London is going up, so is the revenue for the government.
After the pandemic break, the film industry is back on track with so many films and TV shows being produced and filmed, which will definitely impact positively on London's economy.
Job Opportunities
The increase in production means an influx of new jobs opening up for camera operators, stunt performers, set designers, editors, etc. With all this investment pouring in, the sector has generated thousands of jobs over the past few years, and numbers continue to grow.
More Sales & Profit for Local Businesses
As a result of the increase in production, Londoners can expect an influx of money which will boost sales for local shops and restaurants.
As big-budget films tend to take longer while filming on location, this means more time spent by cast and crew members in the city, which means more business for local shops and businesses.
Hollywood Star Russell Crowe Brings Pride to Thailand
'Malignant' Review:James Wan's The Best Hollywood Horror Movie Of 2021