Depeche Mode Keyboardist & Founding Member Andy Fletcher Dies At 60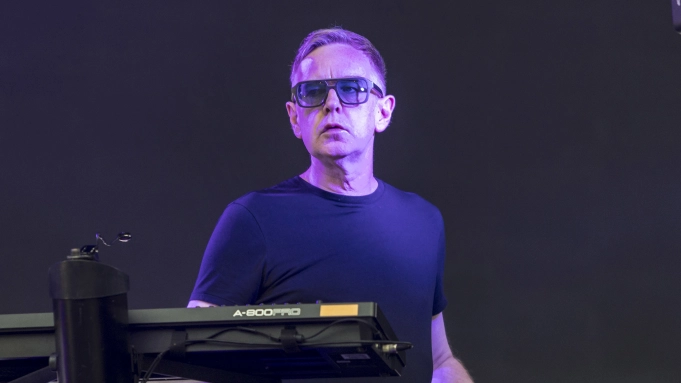 (CTN News) – Andy Fletcher 'Fletch', keyboard player and founding member of Depeche Mode, died, the band announced in a statement. He was 60 years old.
"We are shocked and filled with overwhelming sadness after Andy Fletcher, our friend, family member, and bandmate, passed away so suddenly," the band said on Twitter.
"Fletch always had a heart of gold and was always there when you needed support, a good laugh, or a cold pint."
Andy Fletcher Dead
Andy Fletcher was a keyboardist and founder of electronic pioneer Depeche Mode, born in 1961 in Nottingham.
The band has sold more than 100 million albums since they started in 1980, with hits like "Personal Jesus" or "Just Can't Get Enough.".
At first synonymous with danceable synthpop, Depeche Mode gradually developed a darker sound in the 1980s and early 1990s.
The Rock and Roll Hall of Fame inducted Andy Fletcher and the other members of Depeche Mode in 2020.
Last year, the band released its last studio album entitled "Spirit".
They told AFP ahead of its release they were proud to have drawn listeners from other genres, including rock fans who would never have ventured into a dance club.
"One of our legacies is to make electronic music more mainstream and accessible to the general public," said Fletcher.
Fellow artists mourned the musician online on Thursday.
Lol Tolhurst, a drummer for The Cure, said it was "very sad news".
"I knew Andy and considered him a friend. We crossed many of the same pathways as younger men. My heart goes out to his family," he wrote on Twitter.
There are two children and a wife left behind by Andy Fletcher.
Related CTN News: