Box Office Knockout: 'Creed III' Debuts With $58.7 Million In Its Opening Weekend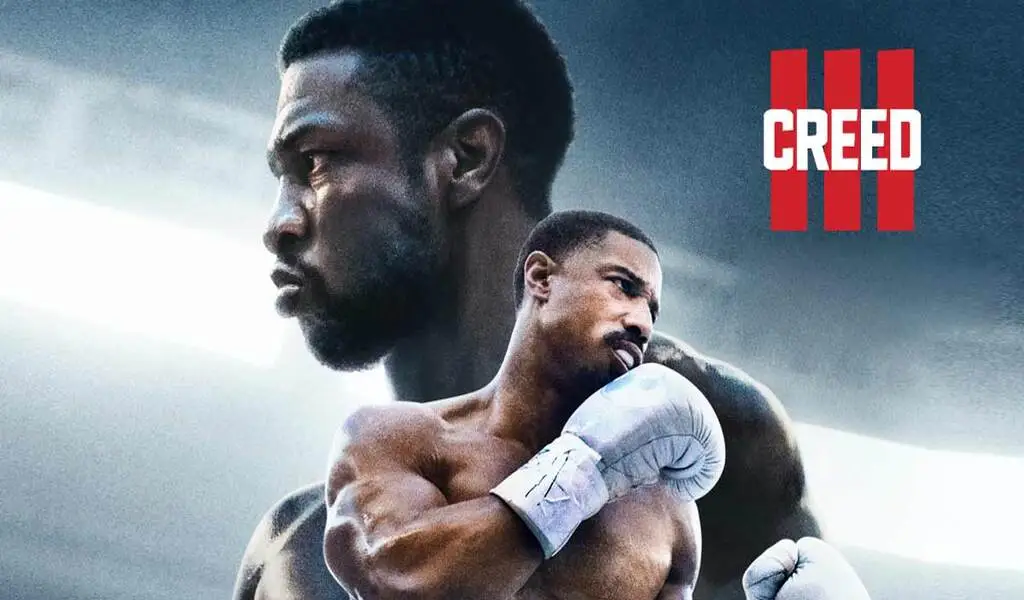 (CTN NEWS) – In its first weekend of release, "Creed III" outperformed its peers at the American box office.
The MGM release dethroned "Ant-Man and the Wasp: Quantumania" from the top spot, substantially outperforming industry predictions and the first two weekends of the franchise's films.
According to estimates released by the studio on Sunday, "Creed III" made an estimated $58.7 million in ticket sales while playing at 4,007 venues across North America.
Analysts predicted the movie would debut in the $30 million area on the weekend. In 2015, the original "Creed" premiered at $29 million, and in 2018, "Creed II" launched at $35 million.
In "Creed III," directed by Michael B. Jordan, his character Adonis faces off against Jonathan Majors's portrayal of Dame, a lifelong friend.
For the first time in the Rocky/Creed movies, Sylvester Stallone opted not to return due to creative differences.
"This has exceeded every anticipation we had. And we knew we had something exceptional because the movie tested well, and the audience loved it, according to Erik Lomis, head of distribution at MGM.
"Starting with the movie itself, everything went perfectly here… When they gave it to us, it was only up to us to ensure we didn't break it."
"Creed III" benefited from positive reviews as it has an 87% Rotten Tomatoes rating and an A- CinemaScore from viewers.
According to exit surveys, the audience was mostly male (63%) and diverse (36 black, 28 Hispanic, 23 white, and 13% Asian/other) as well as youthful (55 percent between the ages of 18 and 34).
More than 80% of the general public rated the movie as "definitely recommend." The percentage skyrocketed to 89% among Black audiences.
Lomis stated, "I've been doing this for a long time, and that's rarefied air. "They adore the film,"
It is also the most costly "Creed" movie, with a reported production budget of $75 million, as opposed to the $35 million and $50 million spent on the other two movies.
"Creed III" made $100.4 million in its premiere worldwide after earning $41.8 million from 75 international countries.
It's a meaningful moment for Amazon, which paid $8.5 billion to acquire MGM last year. The company could have streamed "Creed III" with a constrained theatrical run. Yet they made the right decision by going theatrical.
Lomis remarked, "Amazon placed their support behind this film like only they can do. "They boosted the campaign with marketing assistance from all their verticals on the site and outside the platform.
That demonstrates Amazon and MGM's dedication to the theatre business model, which should excite everyone, in my opinion.
"Air," a movie starring Matt Damon and directed by Ben Affleck, will be the studio's next significant theatrical release.
With $12.5 million from North America and $22 million overseas in its third weekend in theatres, "Ant-Man 3" fell to a distant second place. The combined global gross for the Marvel and Disney movie is currently $419.5 million.
The third-place finisher was Universal's "Cocaine Bear," which made $11 million more during its second weekend in theatres and now has a $41.3 million domestic haul.
With $10.1 million, Crunchyroll's "Demon Slayer: Kimetsu No Yaiba – To The Swordsmith Village" came in fourth.
The manga by Koyoharu Gotoge about a boy seeking retribution for his family inspires the television show.
At $8.7 million, "Jesus Revolution" from Lionsgate and Kingdom Story Company completed the top five.
Despite having a $15 million production budget, the movie about a pastor in the 1970s starring Kelsey Grammer has generated $30.5 million in two weekends.
"Operation Fortune: Ruse de Guerre," directed by Guy Ritchie and starring Jason Statham, Hugh Grant, and Aubrey Plaza, debuted outside the top five this weekend, grossing $3.2 million from 2,168 theatres.
The movie, first released by STX, spent some time in distribution limbo. Recently, Lionsgate stepped in to manage the domestic rollout.
The popularity of "Creed III" portends favorably for future March releases, such as "John Wick Chapter 4" and "Shazam! Fury of the Gods."
Paul Dergarabedian, the senior media analyst for Comscore, predicted that March would be fantastic. With hits following one another, there will be a greater sense of summer than spring.
This will give the summer movie season an extraordinary boost.
Estimated ticket sales for Wednesday through Sunday at theatres in the United States and Canada, as reported by Comscore. On Monday, the final domestic data will be revealed.
"Creed III," $58.7 million.
"Ant-Man and the Wasp: Quantumania," $12.5 million.
"Cocaine Bear," $11 million.
"Demon Slayer: Kimetsu No Yaiba – To The Swordsmith Village," $10.1 million.
"Jesus Revolution," $8.7 million.
"Avatar: The Way of Water," $3.6 million.
"Operation Fortune: Ruse de Guerre," $3.2 million.
"Puss in Boots: The Last Wish," $2.7 million.
"Magic Mike's Last Dance," $1.2 million.
"80 for Brady," $845,000.
RELATED CTN NEWS:
"Cocaine Bear" Sniffed Up $23.1 Million In Its Opening Weekend