What Is the Best Platform for Copy Trading?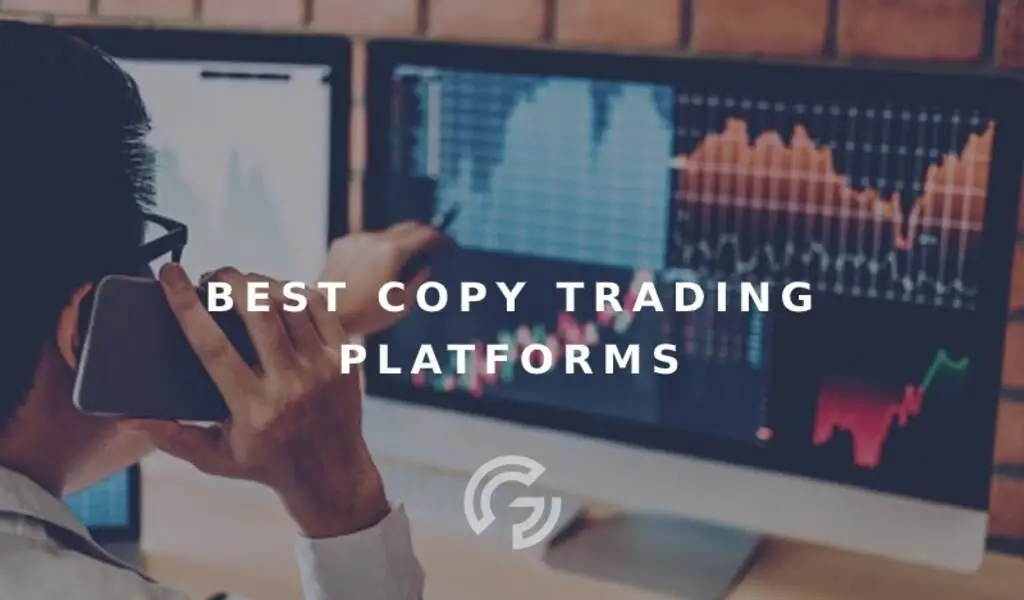 Copy Trading: The cryptocurrency market fluctuates dramatically creating endless opportunities to make money using efficient technical analysis strategies. These trading methods are often employed by the best traders to squeeze as much profit as possible from every single deal. While it may seem quite easy to use TA to your advantage, the reality is harsh for many to accept. Being good at trading is simply too hard for regular investors.
Now, the best copy trade software offers an affordable way of levelling the playing field to ensure that all market participants have a fighting chance. What is a crypto copy trade? It is an order placed on an exchange automatically. The order copies settings used by another trader, usually, one performing better than their peers. The strategy can be applied to a diverse multiplicity of financial instruments including coins, tokens, and their derivatives.
Which are the best copy trading platforms?
Such services are most commonly offered by specialized departments of popular exchanges and brokers but have much more depth when delivered by automation services like WunderTrading. Companies that focus on creating efficient copy trading software have a better understanding of the market and its intricacies while applying their technical expertise to their solutions.
There are several advantages of using WunderTrading and similar providers:
Flexibility. If you are interested in copying other successful investors, you may also be interested in other methods of passive income generation. DCA and GRID bots are great options. These algorithms work without any input from human operators and produce good results while working around the clock.
Multiple exchanges. Many investors use different trading platforms to ensure that they have access to a broader selection of financial instruments. Many third-party automation vendors often partner with several platforms to attract a larger audience of customers.
Affordability. A decade ago, advanced automation tools were available only to select a few active investors and huge financial corporations like hedge funds and Wall Street brokers. Contemporary small-time traders can effortlessly implement bots in their investment routines at a low price.
Other places where you can use copy trading strategies are exchanges themselves. Binance, Coinbase, and Kraken are among crypto-specific companies that offer automation instruments to a certain degree. FTX and Poloniex are Forex brokers turned cryptocurrency market operators; they primarily focus on derivatives and may have a better choice of complimentary instruments.
Setting up a copy trading system
Any automation strategy requires three distinct things to operate:
The source of inputs. For example, a terminal like TradingView may produce a variety of outputs that we call signals — the information from a variety of technical indicators live moving averages or RSI that instruct bots on what to do.
Scripts are algorithms that use inputs to form cohesive strings of actions such as connecting to an exchange, placing an order, and setting a stop loss based on received instructions.
Exchange API is an interface allowing external services to connect with exchange and provide commands that must be executed. Bots send them after receiving a signal.
Two of these things are readily available and can be used for free. WunderTrading has a free plan with up to 5 bots that you can use as you see fit. Most modern exchanges have API. Binance, Coinbase, and Bittrex are trusted platforms that can easily integrate with third-party services.
However, copy trade signals are a different beast altogether. In our case, we must find a good trader to follow. You can choose from a wide selection of those who were marked by vendors as efficient investors based on their average performance or look for great money-makers on your own. The choice will determine how successful bots will be when following selected traders.
One of the biggest advantages of vendors not associated with any particular exchange is that you can use one platform to trade and another to search for excellently performing traders. It can be beneficial in cases where a very smart trader uses an exchange with higher fees and lower liquidity. You can follow their decisions while using a cheaper and more widely used platform.
Should you use social trading?
The richness of the modern cryptocurrency industry can put a strain on any investor regardless of their experience in the field of financial management. It is hard to make solid decisions without any insight. It is a good idea for both beginners and those who have been actively investing in traditional assets like real estate and stocks to follow veteran crypto traders. In the vast majority of cases, people accustomed to the emerging market of crypto assets will perform better than you.
SEE ALSO: 
Why Hire Investment Advisor For Crypto?
Bitcoin Gambling is a New Reality
Ethereum is Up 100% Since Its Bottom in June, Massively Outperforming BTC
Thailand Ranks Among the Top 10 Cryptocurrency Users Around the World