How To Trade Cryptocurrency: A 2022 Beginners Guide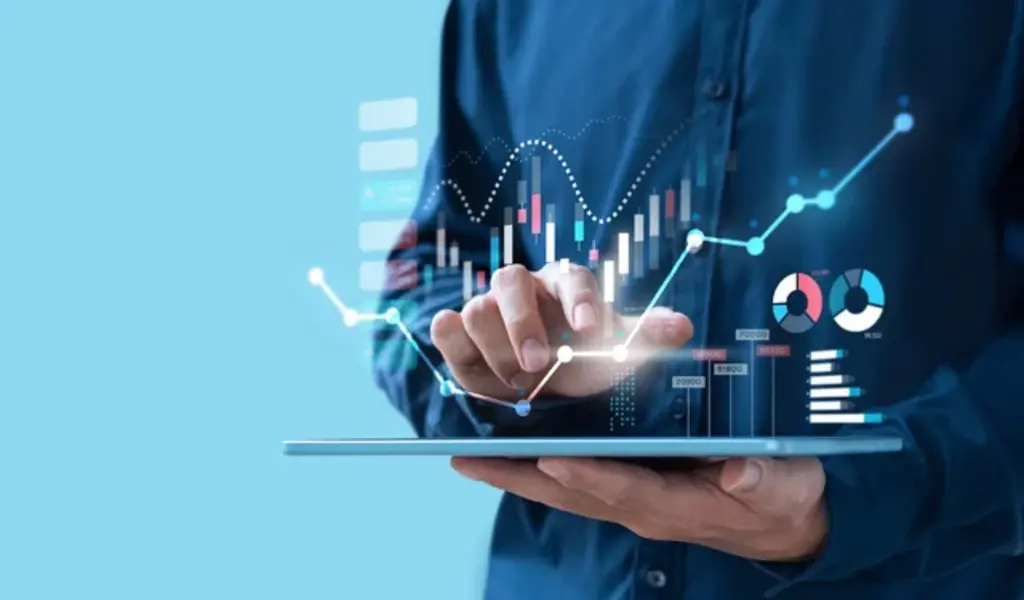 Since being introduced to the world in 2008, despite their huge price variability, cryptocurrencies have stayed a hot topic in finance.
Their volatility gives high profits, so many investors turn to them instead of the more traditional stock or commodities markets. However, the key is finding when to enter or exit a trade.
Most often, traders with cryptocurrency aspire to achieve one of these aims: amass Bitcoin or make a profit in US dollars. To reach any of these goals, look online for the most recent news about crypto and see what's creating hype in the world of finance today.
For enthusiastic cryptocurrency traders, being aware of the tidbits surrounding crypto trading can go a long way, and we provided all the details in this post.
What is Cryptocurrency?
To put it plainly, cryptocurrencies are considered digital gold. There are several types of crypto, but they all operate on blockchain technology which helps the assets stay decentralized.
This is the main feature that makes crypto favorable over the traditional financial system because of the following aspects:
Diminishing nearly all overhead costs related to banks;
Allowing immediate international transactions that are less expensive;
Code-integrated inflation and finite supply – the Federal Reserve is out of the picture;
Bitcoin is the largest and most popular crypto. It is used to store value. After Bitcoin, Ethereum is the second-largest cryptocurrency, with a market cap of over $250 billion in 2021, whereas the same year, Bitcoin held a market cap of $600 billion.
Starting With Cryptocurrency Trading
If you're just starting to trade with crypto, there are several steps you need to take.
Set up a Cryptocurrency Brokerage Account
Before starting trading cryptocurrency, you need a brokerage account specialized in crypto.
Brokerage agencies like Coinbase, eToro, and Gemini are some of the most trustworthy brokerage account providers offering a smooth user experience and an array of crypto options.
To open a crypto account, you'll need to provide personal information like:
Your SSN (social security number);
Your address;
Date of birth;
Your e-mail address.
Deposit Funds Into Your Account
Now that your crypto brokerage account is set up, you need to link your bank account. Most crypto brokerage agencies allow deposits using wire transfers and debit cards.
There isn't a limit on how much money you would need to deposit into your crypto account, but to be sure, it's best to check with the agencies assigning the profiles if there are any pre-requirements.
Choose a Crypto
Since Bitcoin and Ethereum are the most popular cryptocurrencies investors put their money on, most newbies to trading digital coins make the same choice.
These two are easier to track on the market than smaller crypto alternatives.
Even though Bitcoin and Ethereum draw the most attention, still, many crypto traders choose to deposit a portion of their capital into smaller crypto alternatives due to higher upscale prospects.
Decide on a Strategy
Having a trading strategy is essential for crypto trading. There are numerous techniques to choose from, and some of the most popular ones include the following:
Scalping: Used for amassing hundreds of smaller gains rather than hitting one huge win;
Day Trading: Best for entering and leaving trades during the same day;
Swing Trading: Used for gaining smaller amounts in a short period and cutting potential losses;
Buy and Hold: It's a popular crypto strategy for making long-term investments regularly on the same stock;
Arbitrage Trading: Crypto traders use it for buying crypto on one market and selling it in a different one;
Automated Crypto Trading: It's a preferable strategy for newbies in crypto – it makes automated investments according to your financial goals.
Store Your Crypto
After you've gone through all the steps and traded crypto, the last thing left for you to do is store your digital assets.
If you plan on trading actively, the smart thing to do is store your assets on the exchange to have access at any time.
But if you plan to buy and hold your crypto from mid to long term, you would need a cryptocurrency wallet – these are software or hardware wallets for safekeeping your coins.
Most crypto wallets in the form of software are free to use and compatible with iOS and Android devices.
Conclusion: How to Trade Crypto as a Beginner
Stepping into the world of cryptocurrency means you're in for quite a ride. Despite the market turbulence in 2021, experts still expect this digital asset to keep rising.
Before becoming a cryptocurrency trader, you'll need to set up a crypto brokerage account, deposit funds into it, and choose which coin to invest in and the strategy to use. And finally, don't forget crypto wallets – hot or cold, you need to keep your assets secure.
Related CTN News:
Top Crypto Trading Strategies for Beginners
The Thai Crypto Market Is Feeling The Pain Of The Global Meltdown
Bitcoin Recovers After Falling On Tesla's 75% Stake Sale