How to Stop Crypto Fraud?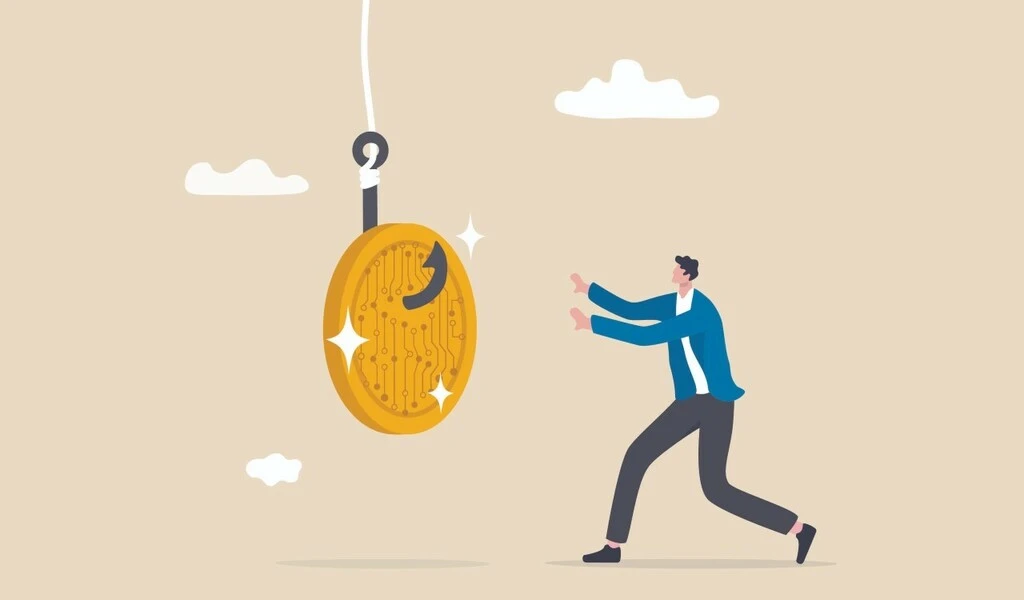 Unfortunately, the finance industry is no stranger to scams. As cryptocurrency and blockchain technology continues to gain traction, investors and adopters have been hit hard in recent years with growing fraudulent activity.
Crypto fraud has been a major concern in the industry since its inception.
However, as cryptocurrency theft continues to grow, this poses significant risks for mainstream acceptance and adoption of digital currency. How can we stop inflation in developing nations?
If so, follow these steps to use Bitcoin to fight inflation. In this article, we'll discuss how scamming plays a role in the financial world and what can be done about it.
Consider these steps to tackle Crypto frauds
Fraudulent activity within the cryptocurrency industry is becoming increasingly common, making it critical for firms to take action and ensure investor safety.
Even with decentralization as a priority, certain steps can be taken to safeguard cryptocurrencies from fraudulent behaviour.
Use Data Enrichment Tools
Data enrichment tools can provide firms with valuable insights into their customers by monitoring digital footprints.
From contextual indicators such as VPNs and disposable email addresses to identifying false social media accounts, these tools are key in helping businesses detect potential fraud before any damage is done.
High-value anti-fraud crypto services like those offered by SEON offer reverse social media lookups, reverse email lookups, and device fingerprinting technology for added security.
Enhances User Interface
In the last few days, there have been a lot of crypto scam sites which pretend to be exchanges or NFT markets to fool investors into purchasing cryptocurrencies which do not exist or even paying for counterfeit tokens.
This is particularly relevant in the arena of NFTs as a result of the large number of assets coming into marketplaces such as OpenSea and also the speed with which crooks can duplicate non-fungible tokens.
Keeping this thought, businesses must create user interfaces which are simple to utilize and assure safety, to ensure that people do not get swept up in clicking on phoney backlinks.
Apart from this, having web components which are simple for crooks to copy could be a huge increase in the energy to combat fraud.
Prioritise Identity Verification
Although AML and KYC methods are commonly used to confirm identity, merely uploading a photo of any customer's ID and including their picture is not enough to prevent fraud.
To be able to confirm a person's identity, companies must create far more advanced verification methods. Blockchain verification is among the best methods to do this.
The blockchain will assist you to bring vibrant identity services which businesses can make use of to identify their customers in real-time.
This might include several present data sets, including ID files as well as contextual data such as telephone numbers as well as IP addresses while referencing it with third-party details such as voter registration data.
This dynamic cross-checking will help safeguard users from the deceptive activity and double identities.
Adopt New Regulations
Finding the balance between tighter regulation of crypto and maintaining decentralization can be tricky, but it is an essential step for exchanges to take in order to ensure the security of their users.
To achieve this goal, organizations need to work with regulators to create a favourable regulatory framework while still allowing more creativity within crypto markets.
With appropriate government oversight and secure trading platforms, cryptocurrency use across the globe could skyrocket.
Educate New and Old Crypto Users
Crypto companies must prioritize combating fraudulent activities, particularly as the industry is still new and prone to scams.
To do this, they should create learning portals with educational resources about blockchain mechanics and security best practices that all crypto investors need to be aware of.
Companies such as Coinbase have already taken the initiative by launching comprehensive learning tools for their users.
Related CTN News:
Earn Money Online – Online Earning Without Investment in 2023 –
Bitcoin Reaches Its Highest Price Since August, Despite Regulators' Restrictions
Lazarus Group And APT38 Stole $100 Million From Horizon Bridge: FBI