How To Earn a Passive Income with Cryptocurrency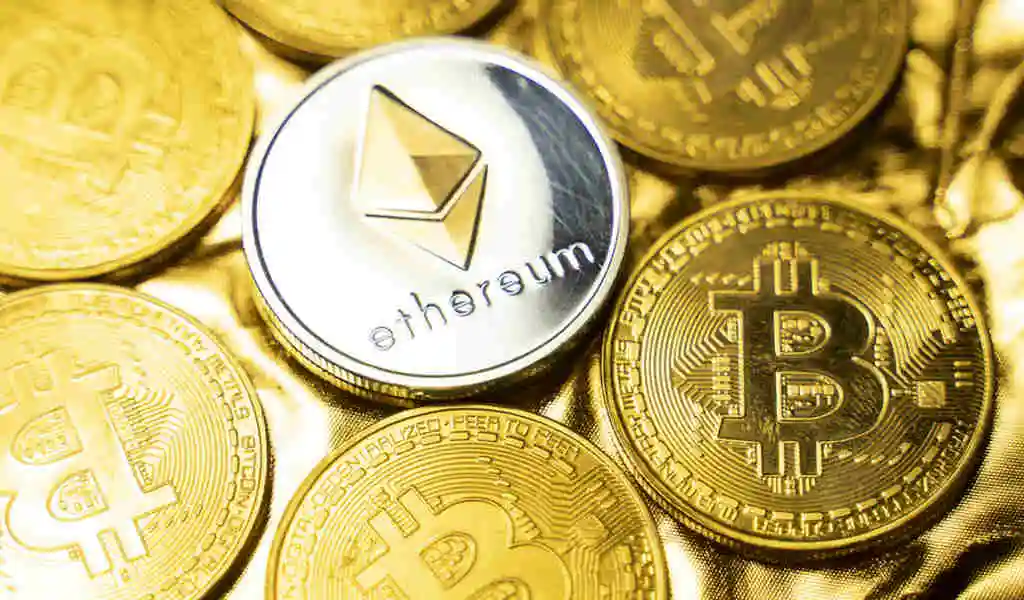 It's been hard lately, isn't it? This global pandemic is unlikely to drop off even this year. I'm sure that every one of us is looking for ways to earn money online because 9-5 jobs can only provide so much. Thus, unlocking the passive income perception. And one of the ways to earn this way is through cryptocurrency, which we have heard more than one too many times.
But you might be thinking that it's too late to join the party. Nah… Cryptocurrency is just starting. It is never too late for you to join the party.
As you know, many investors tried their luck with investing in crypto and managed to gather hundreds of thousands and even millions of dollars for small investments. But instead, crypto showed them how unpredictable it is. Those who joined the crypto-investment at that time were very uncertain and only understood the basics. Most of the investors either missed the right time or invested a little too early with this.
So even if you missed out on crypto in its early days, it is not too late to make money. In this article, we will look at some investments and strategies for newbies to use for earning passive income with Cryptocurrency.
Mining
The first approach to generating passive income with cryptocurrencies is to mine Cryptocurrency. Mining is the process of solving tough mathematical problems and verifying transactions using computer processing power and algorithms, with the cryptography expert showcasing their evidence of hard work that verifies the solution. This dispersed power at scale means that no single party holds more than 51 or 49 percent or less in some situations of the network's capacity, potentially allowing them to alter transactions and disrupt or attain their goals.
Most cryptocurrencies, such as Bitcoin, Binance Coin, Cardano, Litecoin, and many more, have a fixed money supply or a certain number of coins that will ever be issued. As a result of the increased number of miners mining, the incentives have decreased, and the requirements to obtain tokens have increased. Mining grew more profitable as Bitcoin became more popular and coin prices rose today.
Playing The World's First NFT Online Game
MIR4 has been making headlines since its global release on August 25, 2021. The fact that it allows users to purchase and exchange Draco for real-world money has piqued people's interest. In MIR4, Draco is a utility cryptocurrency token. Players can purchase desired in-game things with the help of Draco. Unlike other games, MIR4 features its own cryptocurrency wallet, WEMIX, which users can use to store and trade Draco. You may convert WEMIX Token into actual money with this wallet.
MIR4 users can also earn cryptocurrency tokens by playing the game, like in other NFT games like Axie Infinity or Plant vs. Undead. Players in MIR4 need to mine Darksteel, the currency in-game, by a literal mine in the game. By smelting, Darksteel can be traded into Draco utility tokens. You need at least 100,000 Darksteel to have a 1 Draco; that's how much the exchange rate today is. However, as the game progresses and more Darkstreel is mined, the amount of Darksteel required to smelt Draco grows.
P.S. You don't need to invest here even one cent to play it. It is free and ready to play on mobiles and computers.
Trading, Buying, and Selling
Cryptocurrency trading is the act of speculating on cryptocurrency price fluctuations via a CFD trading account or purchasing and selling the underlying coins via an exchange. CFD trading is a sort of derivative that allows you to wager on Cryptocurrency's price without owning the underlying currencies. If you think that the value of a cryptocurrency will climb, you can go long or buy. If you feel the value will decline, go for short or sell.
You're effectively buying the coins when you buy cryptocurrencies on an exchange. Open an exchange account, deposit the total value of the item, and store the cryptocurrency tokens in your wallet until your wallet is ready to sell. Both are leveraged securities, which implies that they only require a minimal deposit to gain full exposure to the underlying market, known as margin. Because the total size of your investment still determines your profit or loss, leverage magnifies both gains and losses.
Referral and Game Tester
Many crypto exchanges offer free crypto as a welcome bonus to new members in order to expand their user base. It does this primarily to entice users to trade on its site. It would be best to take advantage of this opportunity to obtain free tokens. For this one, Binance is one of the biggest crypto exchange markets used by millions of users and is well-known today. Binance offers a whopping 40% of your friends' trades when they start doing it. A passive income perception indeed!
Moreover, Coin Hunt is a simple strategy game that you will enjoy if you prefer simple strategy games. The goal is to locate the secret keys that will open treasure chests. You will be rewarded with free crypto on a regular basis if you manage to gather keys in their game. Additionally, users can earn up to $20 per week by improving their talents. The best thing is that, unlike other scam sites, Coin Hunt compensates you with valuable cryptocurrencies or tokens rather than worthless ones.
Watch… Just Watch
Coinbase Earn is a learning platform established by Coinbase, one of the world's most popular Cryptocurrency exchanges. You can earn incentives for learning and understanding the fundamentals of cryptocurrencies and their blockchains. All you have to do is sign up for a free account on Coinbase Earn and view their informative videos. The majority of these videos are about various types of Cryptocurrency. Each video is only 2 minutes long, so you won't get bored while you're playing and learning simultaneously.
Additionally, Phemex is a Cryptocurrency trading platform that pays you to watch educational videos. Phemex, like Coinbase, requires users to join up and watch short videos in their cryptocurrency training. You will be required to complete basic quizzes on the topics covered throughout the course. Phemex will deposit up to $10 in your crypto or trade bonuses into your wallet once you've completed these questions.
Final Takeaway
Whether we like it or not, the future is here. The era of electronics will now take over. Passive incomes are not hard to acquire if you're interested and determined. There are so many ways to earn passive income today, and one of them is through Cryptocurrency. Just make sure to do your own research first before engaging and take note of all of the tips you read all across the internet. Passive perception is also needed for you to perceive things like they never were before. Good luck and happy mining!
A Little Bit of Advice to our Aspiring Entrepreneurs
Starting a business is a continuous process of learning and growth. It's critical to develop both practical and emotional abilities. Check out Aspiring Entrepreneurs today. Blogs, podcasts, courses, and books are offered by our very own business expert Sophie Howard.
Also Check:
6 Reasons Why Smart Gamblers Prefer Bitcoin to Fiat currencies
8 Most Common Mistakes of Players on Crypto Casinos
A Transparent Digital Ledger: What You Need to Know About Blockchain
Beginners In Crypto: How To Safely Invest and Protect Your Assets
Types of Cryptocurrency Apps and What to Look for Before Utilising One