Blockchain is it Going to Outrun Bitcoin in 2022? What Need to Know!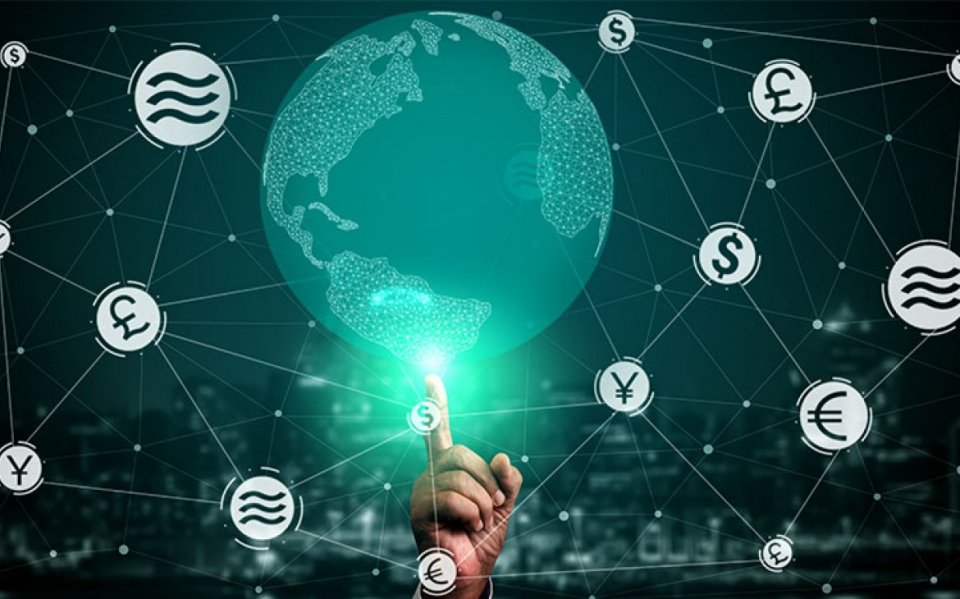 Blockchain Crypto investors have experienced a lot of things in the past couple of years in terms of investing, especially with Bitcoin and now 2022 has come. Now investors are analyzing and planning how this year is going to be for the Crypto marketplace.
Several predictions and assumptions are made. When it comes to Crypto investment, the two rulers of this space are Bitcoin and Blockchain. However, these two things are interrelated, and often people get confused about them; they are not similar.
Before you start investing your money with 1k daily profit in Bitcoin or Blockchain, it is mandatory to clear out the idea. Bitcoin is a Cryptocurrency, and Blockchain is the main technology behind it or any other Cryptocurrencies.
Here is detailed information for you.
What Is Blockchain?
The Blockchain is a decentralized public ledger, which is also digitally distributed and also exists across a network. In simple words, it is a system that records information pieces in a way that it becomes nearly impossible to cheat, hack, or change the system.
What Is Bitcoin?
On the other hand, Bitcoin is the first Cryptocurrency that was launched in the market. The technology which is used behind Bitcoin is Blockchain.
So, you see, Blockchain and Bitcoin are two different things. When you are putting money in Bitcoin, you are only investing in Bitcoin. On the other hand, when you are investing in Blockchain, you are only dealing with Blockchain and not Bitcoin.
Now the actual question comes, is Blockchain going to outrun Bitcoin 2022.
Is Blockchain Going To Outrun Bitcoin In 2022? 
Yes, you can expect in 2022, Blockchain is going to outrun Bitcoin. However, Blockchain is mostly popular for being the main technology behind Bitcoin or other cryptocurrencies. At the same time, this amazing technology also has a lot of potential.
All those potentials are going to work together or, to be more specific, have already started working together and increasing the rewards of investing in Blockchain. Here are some of the major applications of Blockchain, which are all set to boom in 2022.
Payment Processing And Money Transfer
Blockchain payment processing and money transfer have become a lot easier and faster with the blessings of Blockchain technology. We all are aware of how safe and secure Blockchain technology actually is that it is becoming a reliable solution.
Data Sharing
This digitally distributed, decentralized public ledger is designed for storing information in blocks. As it is a completely encrypted and decentralized solution, it is becoming used for data or media file transfer and sharing purposes.
Digital IDs
Due to a huge number of identity challenges, digital ids are coming into trend. Apart from the trend, several governments are actually implementing it for combating identity theft.
Healthcare Industry
The healthcare industry is actually utilizing all the benefits and potential of Blockchain technology. From medical record-keeping or keeping track of prescription drugs, Blockchain has made everything easier.
Managing Internet Of Things
Cisco Systems, the networking giant, is almost set to opt for a Blockchain-based application for monitoring IoT or internet of Things networks. When IoT is the future, it automatically secures the future of Blockchain as well.
Will And Inheritance
For extra safety measures, people are willing to ditch the usual paper will. Here, Blockchain is offering a great alternative solution of creating a digital will and storing them safely. So, one can relax, putting their end-of-life concerns aside.
Expediting Energy Futures Trading And Compliance
The energy industry is booming. A lot of investors prefer it for the amazing potential it has, which can reshape the future. Here also, Blockchain technology is taking care of the future trading-related issues with a faster and easier solution for the energy companies.
What To Expect From Blockchain In 2022?
Blockchain technology is being used almost everywhere and anywhere and also has a brighter future for sure. So, it is obvious that investing in Blockchain makes a lot more sense than investing in Bitcoin. It is much more sustainable.
Related CTN News: