US Stock Manipulator Peter Coker, 54 Captured in Phuket Thailand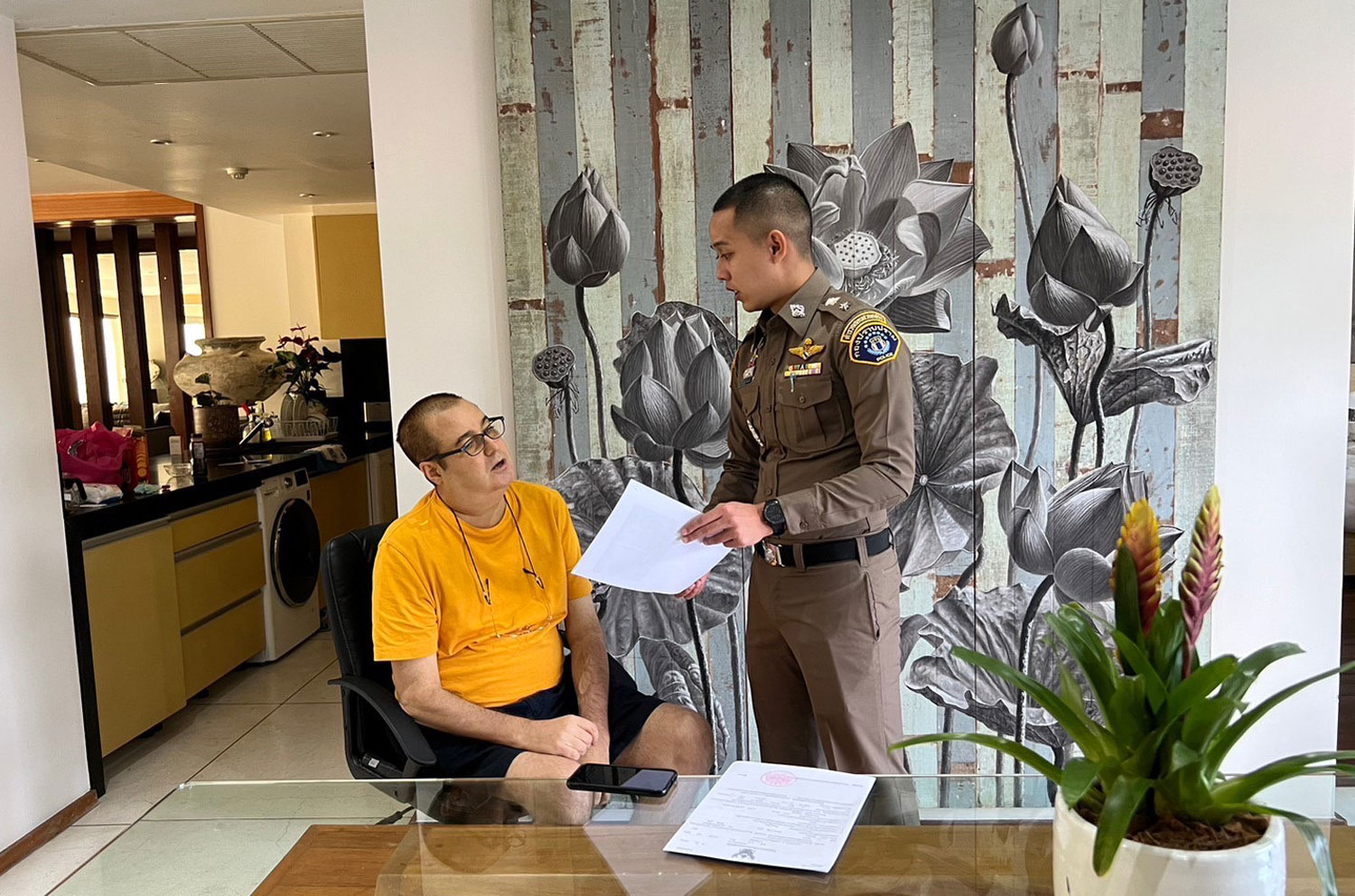 A 54-year-old man wanted by the US for stock manipulation and collusion in fraud was apprehended in Phuket, Thailand on an Interpol red warrant. Mr. Peter Coker Jr, a citizen of the Caribbean island state of St Kitts and Nevis, was arrested at a hotel in Phuket, according to Pol. Lt Gen Jirabhop Bhuridej, commissioner of the Central Investigation Bureau (CIB).
Pol Maj Gen Montri Khetkhan, commander of the Crime Suppression Division (CSD), led the arresting team, which collaborated with the US Federal Bureau of Investigation.
Coker was wanted on an arrest warrant issued by the Criminal Court on December 27, 2022, as well as red and black notices issued by Interpol for colluding in stock fraud, fraudulent manipulative securities trading, and related offenses.
According to a press release from the US Department of Justice, the charges against Coker and others stem from share manipulation in two companies, Hometown International and E-Waste Corp, which traded on the OTC Link Alternative Trading System.
The accused, who were business partners, took over a food company in New Jersey in 2014 and planned to open more branches in order to list their company on the stock exchange.
Coker and his partners brought Hometown International to the market in 2019, and they set the IPO price at US$1.25 before hiring stock traders to manipulate the share prices, according to Pol Maj Gen Jirabhop.
Transferred Stock Shares to Macau
The company's share price jumped to $12.99 on April 16, 2021, up 939% from the opening price in just two years. The suspect and his associates had also transferred 3.5 million shares to Macau nominees. According to the CIB CEO, this made Coker a significant shareholder in the company.
According to the US investigation, the suspect and his associates were behind the stock manipulation.
The Federal Court of New Jersey had issued arrest warrants for Coker and his associates for stock fraud and manipulation. Conviction carries a maximum sentence of 20 years in prison. While Coker was still at large, his father, Peter Coker Sr., and James Patten were apprehended in the United States.
The FBI's Bangkok office later discovered that the suspect had fled to Thailand. The agency then requested assistance from the CIB in locating him. According to Pol Lt Gen Jirabhop, police tracked him down to a hotel in Phuket and arrested him.
During interrogation, the suspect admitted he was the man named in the Interpol notices. He was turned over to the Criminal Court for prosecution.