Victims in Thailand Duped Out of $4.3 Million in Smartphone Scam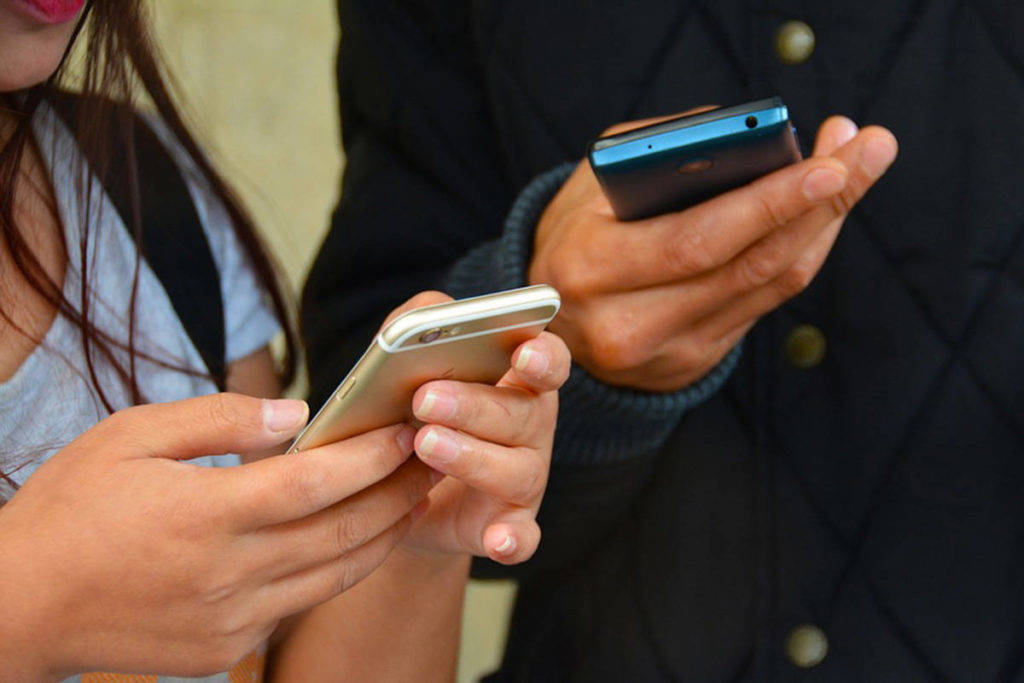 Four members of a gang who duped over 100 people into clicking a link that allowed the perpetrators to remotely control a persons smartphone and steal over US$4,4 million have been arrested.
Three men and a woman were arrested separately in four provinces, according to Thailand's deputy national police chief.
Mr. Wipha Wongsongkran, 48, was apprehended at a gas station in Bangkok's Samut Songkhram's Muang district. The other men were a Thai teenager identified only as Thanawat, 19, who was arrested in Sarabur; Wutthiphong Phengsrikhot, 28, in Roi Et and Myanmar national Zaw Win in Chiang Mai.
According to deputy national police chief, the four were tasked with opening bank accounts in order to receive money transfers from victims' bank accounts via smartphones.
To entice victims, members of the gang posing as Lion Air employees sent messages to victims smartphones informing them that they were eligible for a free air ticket and attaching a link. They then called the victims and asked them to add them as friends in a "LionAir Group" Line chat group.
The victims were persuaded to provide personal information in the link. This allowed the gang to control their smartphones remotely. The gang then transferred funds from the victims' bank accounts to gang members' accounts.
The gang victimized over 100 people and caused over 150 million baht in damage. So far, authorities have seized 25 million baht.
The four were among six people wanted on arrest warrants for conspiracy to commit public fraud, entering false information into a computer system, and money laundering.
Meanwhile, the arrest of a Kanchanaburi man for allegedly possessing seven counterfeit National ID cards has prompted police to launch an investigation to determine their source.
Deputy National Police Chief Pol Gen Roy Inkhapairote said on Thursday that national police chief Pol Gen Damrongsak Kittiprapas has ordered that the commissioners of the Special Branch Bureau and Provincial Police Region 7 investigate the source of the cards, including their manufacturing base.
The suspect, whose real name appears to be "Phakin Sookpraphan" according to an ID card registration form and his picture on the Bureau of Registration Administration's (BoRA) database, was chastised on social media after a photo of his seven fake IDs went viral.
Each card appeared to use the same suspect's head shot but different names and ID numbers.
Concerns were expressed on the internet that the cards could be used primarily for election fraud during the upcoming general election in May.
Because counterfeit cards are commonly used in a variety of crimes, including not only election fraud but also banking scams, Pol Gen Roy stated that the investigation must be completed as soon as possible because it could jeopardize national security.
According to a questioning session, Manrat Rattanasukhon, director-general of the Department of Provincial Administration (DoPA), Mr Phakin's fake ID cards had nothing to do with the information appearing on the BoRA database.
According to Mr Manrat, the Department of Provincial Administration (DoPA) notified the local registration office and police officers in Kanchanaburi that legal action would be taken against the suspect.
People who intentionally put false information on their ID cards face a six-month to five-year prison sentence and a fine of 10,000 to 100,000 baht, he said.
Despite the fact that the suspect was a Muang Kanchanaburi resident, no local administration officers appeared to be involved in the fake National ID card scheme, Muang Kanchanaburi district chief Thananat Srisant said on Thursday.
Thai National ID cards contain biometric information that can be used to authenticate the identity, so applicants must apply in person only.
The Thai National ID card is an official identity document issued to Thai nationals aged 7 to 70.