12 Highway Police Officers Face Criminal Charges Over Bribery Scam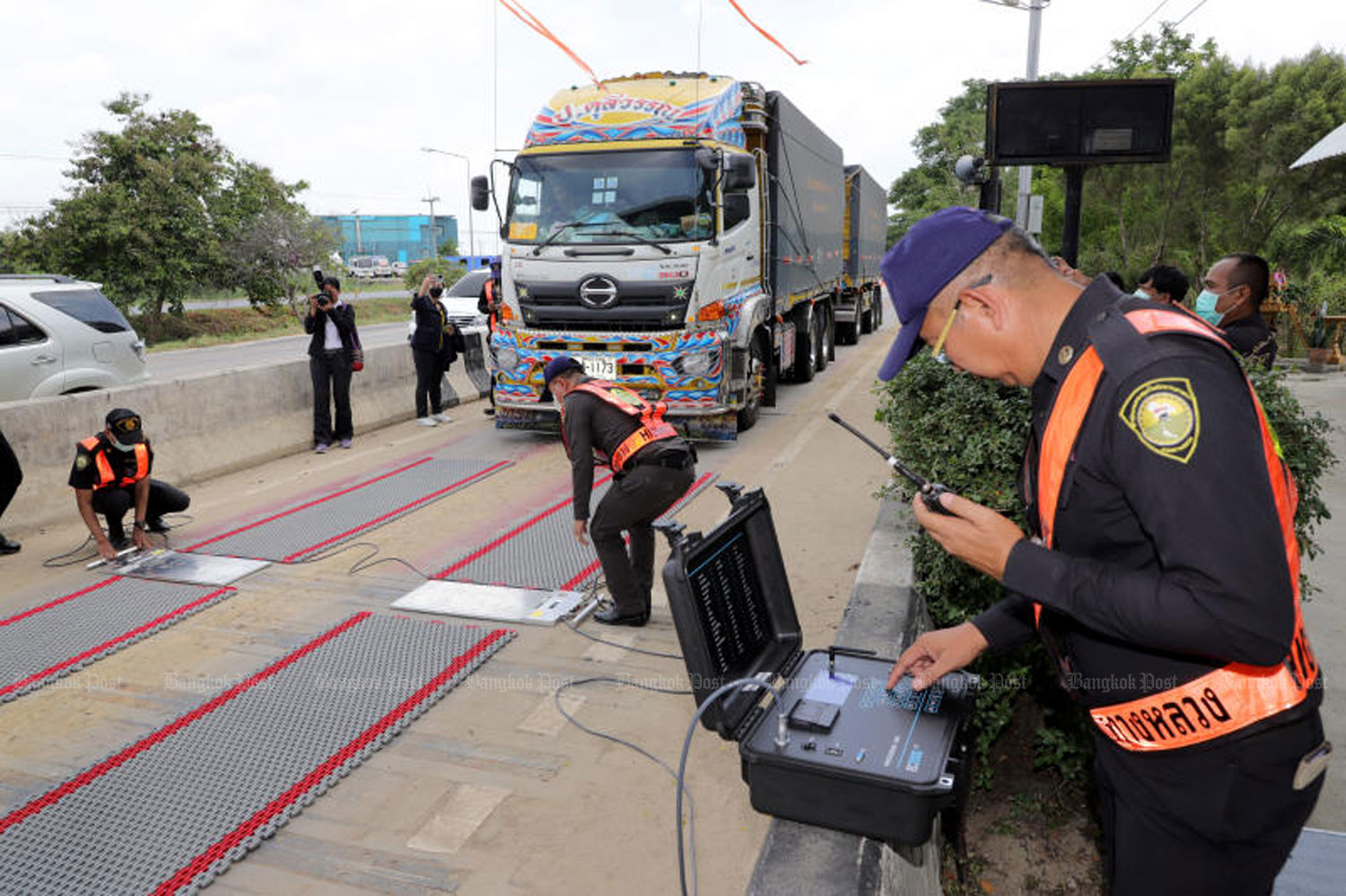 As Thailand's anti-graft commission expands its inquiry into the overloaded truck bribe-sticker incident, 39 highway police officers have been transferred to inactive posts while the investigation continues.
One deputy superintendent, 17 deputy inspectors, and 22 non-commissioned officers have been transferred. According to Pol Maj Gen Jaroonkiat Pankaew, commander of the Counter Corruption Division (CCD), 12 will face criminal charges for accepting payments.
They will be assigned to the Highway Police Division operations centre pending further action, according to Pol Maj Gen Jaroonkiat, who has also been acting as the division's boss since its leader was transferred to an inactive post.
He stated that he anticipated more officers and officials with higher grades would be engaged, but that they may be from different agencies. He stated that the probe will be extended by a working panel of the National Anti-Corruption Commission (NACC).
Wiroj Lakkhanaadisorn, a Move Forward party list MP-elect, exposed the scandal, which was alleged to have been going on for at least 20 years. According to the outspoken legislator, overweight vehicles with special stickers are never detained, and their drivers are never arrested.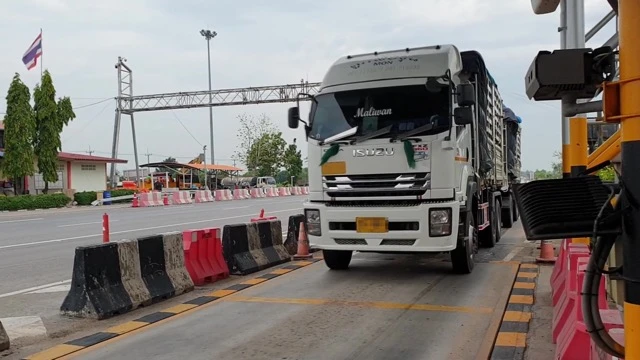 On May 30, Pol Maj Gen Ekkaraj Limsangkat, commander of the Highway Police Division, was reassigned to an inactive position at the Central Investigation Bureau following the initial reports.
On Friday, a senior Ministry of Transport official confirmed that the mechanism for controlling overweight trucks had flaws.
According to Pisak Jitviriyavasin, the ministry's deputy permanent secretary, the human component — especially, the use of discretion in selecting which trucks to hold and which to release — needed to be addressed.
He stated that the ministry would prioritise IT solutions in order to limit human discretion and graft as much as feasible. A body camera system should be implemented in the long run, he said after chairing a meeting of a ministry fact-finding commission on the bribery scandal.
He has directed the Departments of Highways and Rural Rods to investigate the usage of body cameras by officers and intends to bring the topic up for consideration at the next meeting on June 20.
The Department of Highways has 97 permanent weighing stations, whereas the Department of Rural Roads has five.
Mr Pisak stated that the ministry would take disciplinary measures against personnel discovered to have taken payments from operators of overloaded lorries.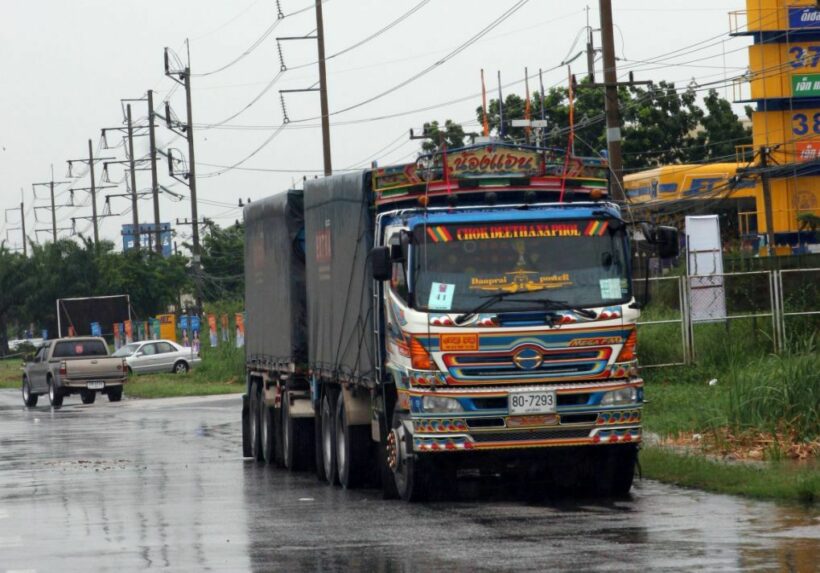 According to Jirapong Theppitak, deputy director-general of the Department of Highways, the department has established two working panels. One will investigate any malfeasance by officials, while the other would examine weighing stations to improve efficiency.
He stated that the Land Transport Federation of Thailand would be invited to provide information to the department about alleged bribery involving department officials.
Meanwhile, a police station chief and a deputy provincial commander in Phichit will be charged with bribery in the amount of 176 million baht.
According to Deputy person Police Chief Pol Gen Surachate Hakparn, the money was placed in a bank account owned by a Myanmar person who died years ago.
The pair were discovered to have assisted a Chinese national in gaining access to a bank account that had been frozen for a long period. According to Pol Gen Surachate, it was linked to a cocaine smuggling gang.
The incident was discovered after a bank officer informed Thong Lor police of the Chinese national's effort to obtain a new bank passbook for the account. He claimed to be the account owner and stated that his old passbook had been misplaced.
According to him, this resulted in the arrest of seven people, including a well-known gynaecologist, on allegations of stealing and using a forged stamp.
According to Pol Gen Surachate, who cited a confession supplied by the Chinese suspect, investigators discovered the Chinese citizen was supported by the Phichit police station chief and the deputy provincial police chief in deleting the account from a list of assets frozen by the police.
The Chinese guy also told detectives that two police officers sought a bribe in exchange for assisting him, according to Pol Gen Surachate, who added that further details could not be disclosed at this time.
"The investigation will be completed next week, and charges will be filed against the two officers," he stated.
The Samut Prakan police commander, who was found to have ordered a team under his supervision to seize more than 900 bank accounts owned by criminal suspects in various cases, has been transferred to an inactive position at the Royal Thai Police Sports Club while he faces a formal investigation, he said.
"The investigators in charge of this case are gathering evidence to investigate the alleged embezzlement, and it will take them a week or two to complete the investigation," he said.
According to Pol Gen Surachate, the Samut Prakan police commander has a history of red warnings given by the Provincial Police Region 1 commissioner for his alleged involvement in similar embezzlement crimes.
Police Corruption in Thailand
Police corruption in Thailand has been a long-standing issue that has garnered attention both within the country and internationally. While it is important to note that not all police officers in Thailand are corrupt, there have been numerous instances of corruption within the police force. Some common forms of police corruption in Thailand include bribery, extortion, collusion with criminal networks, abuse of power, and involvement in organized crime.
Bribery is one of the most prevalent forms of police corruption in Thailand. Officers may demand bribes from individuals to ignore or lessen the severity of offenses, avoid legal consequences, or expedite bureaucratic processes. This can range from minor traffic violations to more serious crimes.
Extortion is another form of corruption where police officers abuse their power to extract money or favors from individuals. They may threaten legal action or create false charges unless the victims comply with their demands. This form of corruption is particularly detrimental to the public's trust in law enforcement.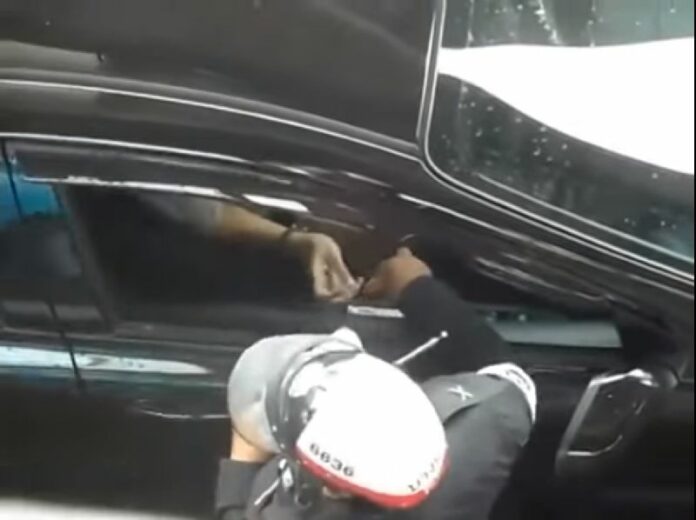 Collusion between police officers and criminal networks is another significant concern. Some officers may work in partnership with organized crime groups, providing protection, information, or turning a blind eye to their illicit activities in exchange for financial gain. This collusion undermines efforts to combat crime effectively.
Abuse of power by police officers is another manifestation of corruption. This includes using excessive force, engaging in extrajudicial killings, and violating human rights. Such abuses erode public trust and confidence in the police force.
Efforts to combat police corruption in Thailand have been ongoing for many years. The government has implemented various measures, including stricter regulations, anti-corruption campaigns, and internal disciplinary actions. However, eliminating corruption entirely is a complex task that requires systemic changes, improved transparency, and a strong commitment from all levels of law enforcement.
International organizations and civil society groups have also been involved in addressing police corruption in Thailand. They provide support, monitor the situation, and advocate for reforms to promote accountability and integrity within the police force.
It is worth noting that the information provided here is based on the knowledge available up until September 2021, and the situation may have evolved since then.