KOH SAMUI – A French cybercrime gang leader wanted for hacking into customers' accounts at a bank in England and demanding a ransom was caught on Thailand's infamous Island of Koh Samui in Samui district, Surat Thani.
Joint teams of the country's Crime Suppression Division police, forensic officials, French embassy officials and French police raided three locations looking for him — one on Koh Samui and two in Nakhon Ratchasima's Pak Chong district.
The team, led by Pol Col Phumin Poompanmuang, commander of sub-division 5 of the CSD, found and detained the wanted crime boss, Jonathan Verron, 25, in a house at tambon Mae Nam in Samui district.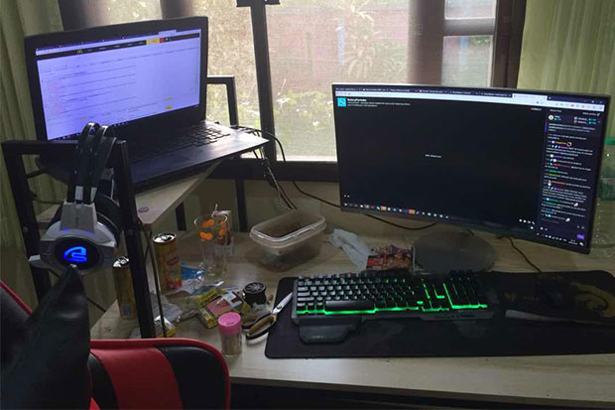 They also seized compressed marijuana, a computer, mobile phones, bank account books and at least 20 electronic devices from the house, Thai media reported.
Mr Vereron is wanted for major cybercrimes in France. He allegedly hacked into the financial details of customers at a bank in the United Kingdom and demanded a ransom from the bank in exchange for not disclosing the information.
He is one of three suspects in the case. French police earlier apprehended two of them.
The suspect is also allegedly involved in selling illegal goods such as drugs and firearms through an internet website.
Since fleeing France he had been hiding in Thailand for about the last two years, police said.
The suspect was initially being held in police custody on Koh Samui on a charge of marijuana possession.
Police said he would later be handed over to the Office of the Attorney-General for extradition to France.