Singaporean Forex-3D Ponzi Scheme Suspect Denied Bail in Thailand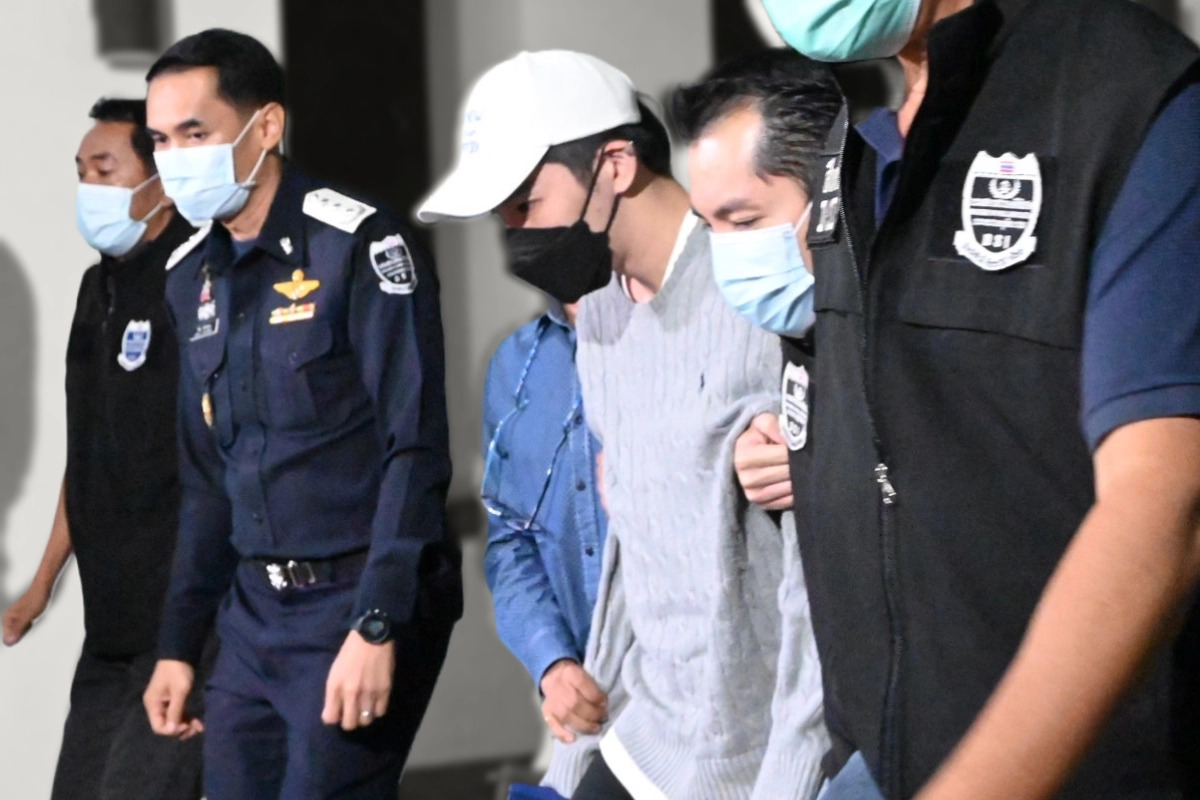 On Wednesday, Thailand's Criminal Court denied bail to a Singaporean detained in connection with the Forex-3D Ponzi scheme that caused 2.4 billion baht in financial damage.
Last November, the Criminal Court issued an arrest warrant for him for his alleged involvement in the Ponzi scheme.
Mr. Daryl Cai Younghui, 32, a close associate of Apirak Kothi, the infamous Forex Ponzi scheme's founder, was arrested on Monday at Phuket International Airport while waiting to board a flight to his home country.
On Wednesday, the Department of Special Investigation (DSI) sought to detain him for 12 days for further questioning and opposed bail.
Mr. Younghui's lawyer submitted a 500,000 baht request to the court, stating that his client agreed to wear a tracking device while on bail.
Bail was rejected as he was deemed a flight risk. The Ponzi Scheme suspect transferred to the Bangkok Remand Prison.
In response to the news, the suspect's wife, Italian-Thai model Sarah Casinghini, stated that her husband would prove his innocence.
According to the DSI, Mr. Younghui conspired with Mr Apirak to run the Forex-3D Ponzi scheme, which victimized over 9,800 people and resulted in damages totaling 2.5 billion baht.
Mr. Younghui was arrested after appearing on a talk show on the ONE31 digital TV channel on January 11. Ms. Casinghini stated on the show that she was not involved in the Forex-3D scheme, and that her husband had returned to Thailand to prove his innocence of any crimes related to the scheme.
Mr Younghui was reported to have fled to Singapore from Thailand on October 25, last year, after the DSI charged him with conspiracy to obtain loans to defraud and public fraud.
Extradition of a Malaysian businessman to China Over Ponzi Scheme
Meanwhile, the Criminal Court approved the extradition of a Malaysian businessman to China, where he is wanted for running a Ponzi scheme and defrauding people.
Tedy Teow Wooi Huat, or Xiao Zhang, 52, was arrested in July last year during a raid on MBI Group, a company in Songkhla's Sadao district near the Thai-Malaysian border.
The arrest came after an extensive investigation into online gambling activities in the provinces of Songkhla and Nakhon Si Thammarat, which were discovered to be linked to Mr Teow's activities.
The Chinese government requested that the suspect be extradited to China in September, through the Chinese embassy in Thailand.
Mr Teow is wanted by Chinese authorities for running a Ponzi scheme that duped people into investing and then cheated them out of their money between 2009 and 2020. If the crime is extremely serious, the maximum sentence is five years in prison or more.
The court stated that the extradition request is in accordance with the Thai-Chinese extradition treaty and that the statute of limitations has not expired.
According to the statement, the suspect is facing no political or military charges, and an arrest warrant has been issued for him.
The court decided to grant Mr Teow's extradition, but said it must wait 30 days before proceeding. If the suspect is unable to be extradited within 90 days or by the extended deadline, he or she must be released.
Juti Suanraksa, Mr Teow's lawyer, said his client would appeal the extradition order.
Malaysian authorities are also seeking Mr Teow's extradition to stand trial for fraud in Malaysia. They made a formal request to Thai prosecutors earlier this month.