Eleven Abbots Grilled Over US$3.4 Million Embezzlement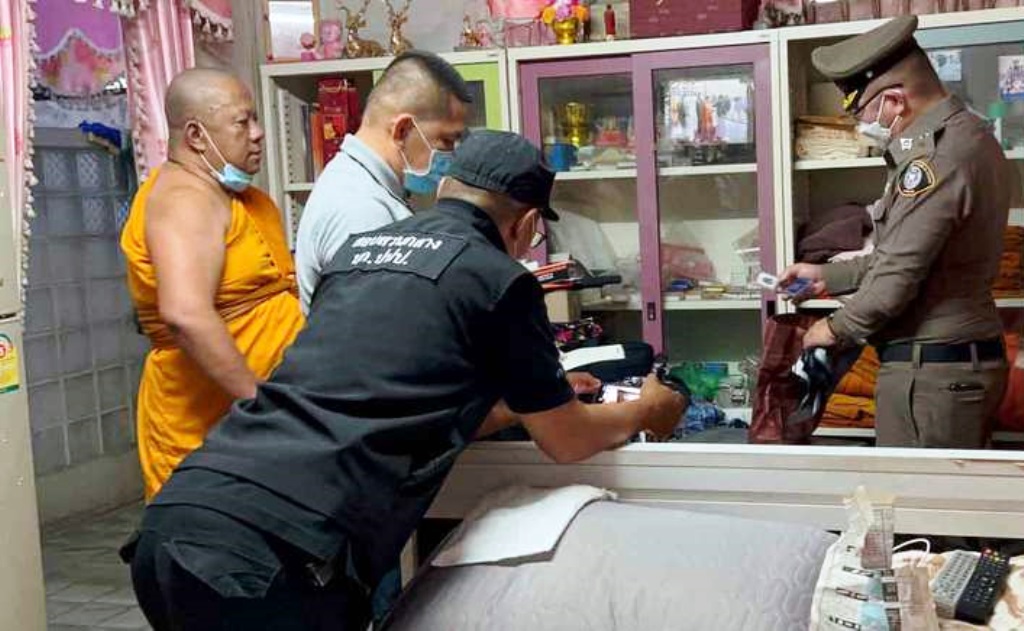 Police said on Tuesday that 12 abbots, including one arrested on Feb 18, have been interrogated in connection with the alleged embezzlement of US$3.4 million from temple funds from 2007 to 2016.
One abbot is already being held for additional charges, police said.
The arrested abbot is Phra Sitthi Woranayok. He is the abbot of Wat Khao Durian in Nakhon Nayok Province and he is also the deputy monastic chief.
The other 11 senior monks are abbots of nine temples in Nakhon Nayok and Prachin Buri provinces.
According to Pol Col Pitak Warit, chief of Sub-Division 2 of the police Anti-Corruption Division (ACD), Phra Sitthi Woranayok faces charges in two more cases, while the other senior monks are being questioned.
Phra Sitthi Woranayok was charged with theft and money laundering on Feb 18, following his arrest for embezzling US$3.4 million of development funds meant for local temples from 2007 to 2016.
Abbots claim naivety
The alleged theft was part of a conspiracy with former National Office of Buddhism head Nopparat Benjawatananun, who authorities believe has fled the country since 2016.
Two men are accused of diverting US$3.7 million intended for the development of 12 local temples, including Wat Khao Durian, for their own enrichment.
According to police, all eleven abbots claimed that they withdrew their development allotments and handed over the cash to Phra Sitthi Woranayok.
Despite their claims of naivety to the crime, investigators weren't entirely convinced and will continue to examine their statements for irregularities, he said.
Phra Sitthi Woranayok, meanwhile, said he had given Mr. Nopparat the combined total of payments from the 11 monks, police said.
It is believed that US$2.7 million remains unaccounted for in this embezzlement case, which has been investigated by the Anti-Money Laundering Office.
According to a source, US$641,000 was laundered through the purchase of land by Nopparat, who used the names of his wife and children in the transactions.
According to police investigators, much of the remaining embezzled funds were transferred out of the country in 2016.