Buddhist Nun Arrested for US$28 Million Fraud Scam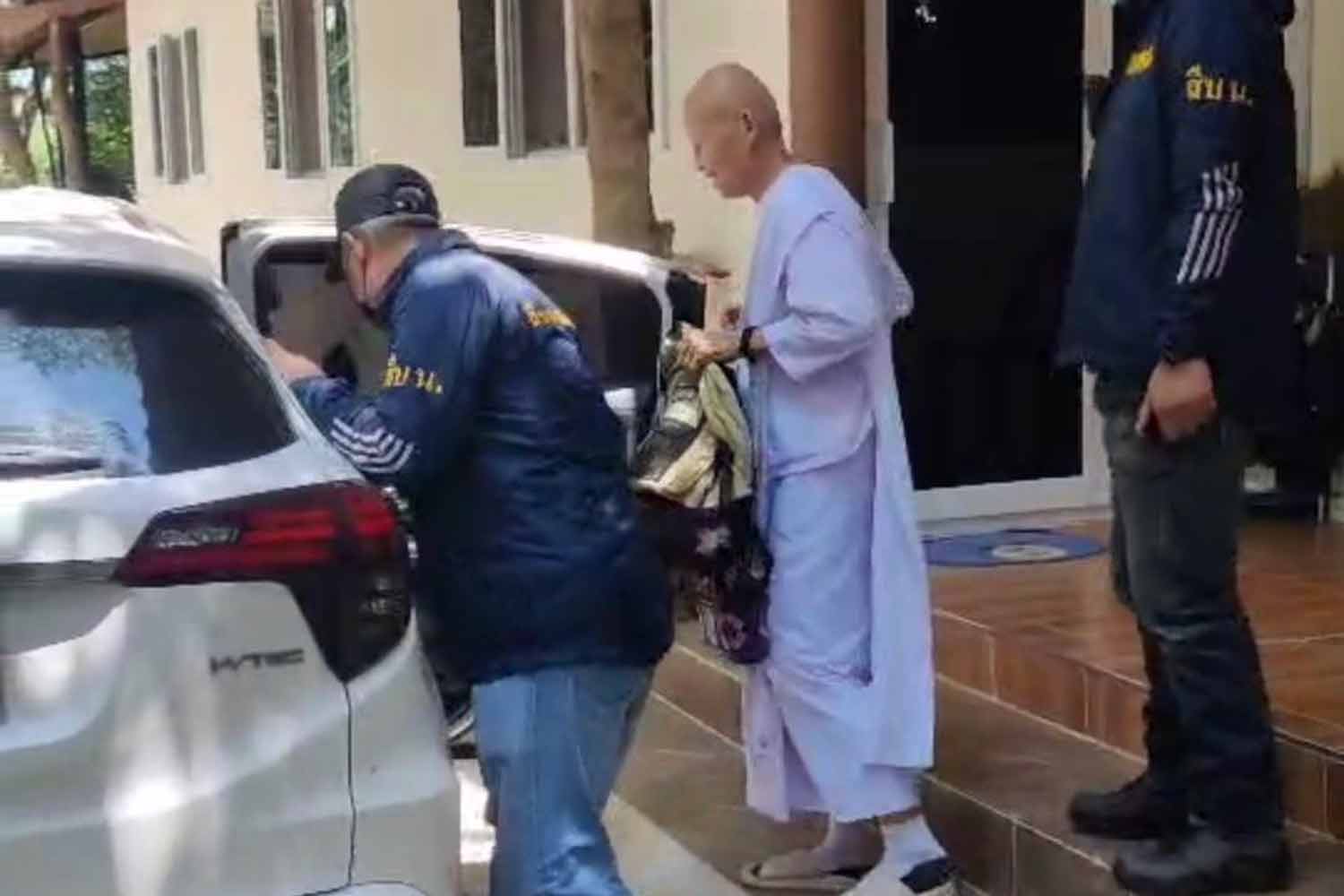 Police in northeaster Thailand have detained a Buddhist nun on fraud charges for allegedly duping people into investing in a bogus cloud storage business, inflicting over US$28,700.00 in damage to victims.
Poloice Maj Gen Teeradet Thammasuthee, said the Buddhist nun, Pattana Duangchana, 69, was arrested on Saturday while visiting the Nasoka Vipassana Thitthammo meditation centre in Nakhon Ratchasima province.
The Buddhist nun was arrested when IDMB police conducted an investigation after 3,531 persons filed complaints with the Department of Special Investigation (DSI).
The complainants claimed Concept Series Company Limited tricked them into investing in a cloud storage leasing firm.
The organisation provided a substantially better return than traditional banking institutions. However, the corporation was unable to pay them as promised, resulting in total damages of 1.3 billion baht. 2,878 of the 3,531 complainants provided statements to DSI investigators.
The DSI probe had already resulted in the arrest of Supasan Duangchana, an executive of Concept Series Company Limited, according to authorities. Mrs Pattana, Mr Supasan's mother, was the other suspect at the time.
While the DSI was seeking a court warrant for her arrest, Mae Tha police in Lampang province filed a warrant for Mrs Pattana's arrest for the same offence.
Meanwhile, police learned that the woman had been ordained as a nun practising dhamma at the Nasoka Vipassana Thitthammo meditation institution in Pak Chong district, Nakhon Ratchasima province. Her arrest was made as a result of the information on Saturday.
Her ex-husband worked as a monk at the meditation centre.
Mae chi (Buddhist nun) in Thailand
A Buddhist nun in Thailand play a significant role in the country's Buddhist community. They are known as "mae chi" in Thai, which translates to "lay sisters." While there are not fully ordained bhikkhuni (female monastic) lineages in Thailand, the mae chi tradition provides an opportunity for women to lead a religious life and engage in spiritual practice.
Mae chi are women who have chosen to live a celibate life dedicated to the Buddhist teachings. They take vows and adhere to a set of precepts similar to those followed by the monks. However, their status is different from that of fully ordained nuns found in some other Buddhist traditions.
In Thailand, a Buddhist nun reside in temples and participate in various religious activities. They engage in meditation, chanting, and other practices to cultivate their spiritual path. They also contribute to the welfare of the community by participating in social and charitable activities. Mae chi often assist in temple operations, such as offering support during ceremonies and taking care of temple facilities.
It's important to note that the status and recognition of mae chi in Thailand's Buddhist establishment have been a subject of debate. Some argue for the establishment of a bhikkhuni lineage to offer full ordination to women, while others maintain that the existing mae chi tradition is sufficient. Progress has been made in recent years, with some steps taken towards recognizing the bhikkhuni Buddhist nun ordination, but it remains a complex and ongoing issue.
Overall, a Buddhist nun in Thailand, as represented by mae chi, play a vital role in upholding Buddhist principles, contributing to their local communities, and inspiring others through their commitment to the practice.