A 6-Year-old Shot a Teacher in a Virginia Elementary School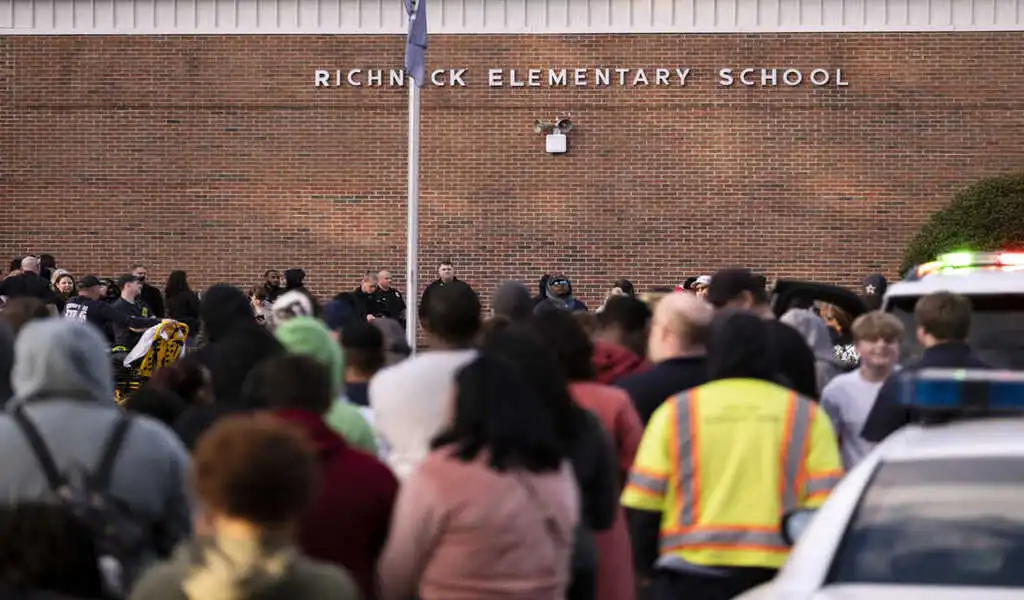 (CTN News) – According to officials, a six-year-oldster intentionally shot a teacher at an elementary school in Virginia on Friday afternoon.
The youngster suspected of shooting a female teacher at Richneck Elementary School in Newport News, Virginia, a city in the state's southeast, has been detained, according to police.
According to police, they learned at 2pm that the instructor had been shot inside the school following some argument.
According to Newport News police chief Drew, "We did not have a scenario where someone was roaming around the school firing." "We have a case where a bullet was discharged in one specific spot."
The shooting in a Virginia Elementary School, he said, was not an accident.
The instructor, a woman in her 30s, was rushed to a nearby hospital to be treated for injuries that were "believed to be life-threatening," according to the police department.
The student was later taken to jail. According to Drew, the teacher's health had somewhat improved by late afternoon.
He did not mention how the youngster is believed to have obtained the firearm the in a Virginia Elementary School shooting.
However, the chief informed reporters that as police processed evidence still present at the gunshot site, youngsters on the campus had been relocated to the school gymnasium where they were "secure."
Additionally, Drew said that "plenty of counselors" worked with the youngsters to maintain their composure.
He said that our kids return to their families is our top objective.
According to a police statement, officers had divided the youngsters by grade level as part of a procedure to reconnect them with their parents.
It's a wonderful, joyful reunion with some emotion, but everything is secure right now, Drew added. "A cop and a school administrator are taking the youngster to their parents."
Even though Congress enacted a measure last year that tightened limitations on access to weapons for certain persons who are seen to be in danger of committing violence, Friday's massacre will almost surely fuel discussion over curbing public access to guns in the US.
The shooting deaths of 10 people in a grocery store in Buffalo, New York, and 21 people at a school in Uvalde, Texas, were two high-profile incidents of gun violence that occurred throughout the US last year.
Related CTN News:
PCT Raids on Major Online Gambling Operations in Bangkok and Chanthaburi
Tuhao's Wife Arrested in Bangkok On Money Laundering and Drug Trafficking Charges
Virginia Walmart Shooting Leaves 7 dead and Several Injured