The Lesser-Known Consequences of COVID-19: How the Pandemic Has Increased Senior Citizens' Fall Risk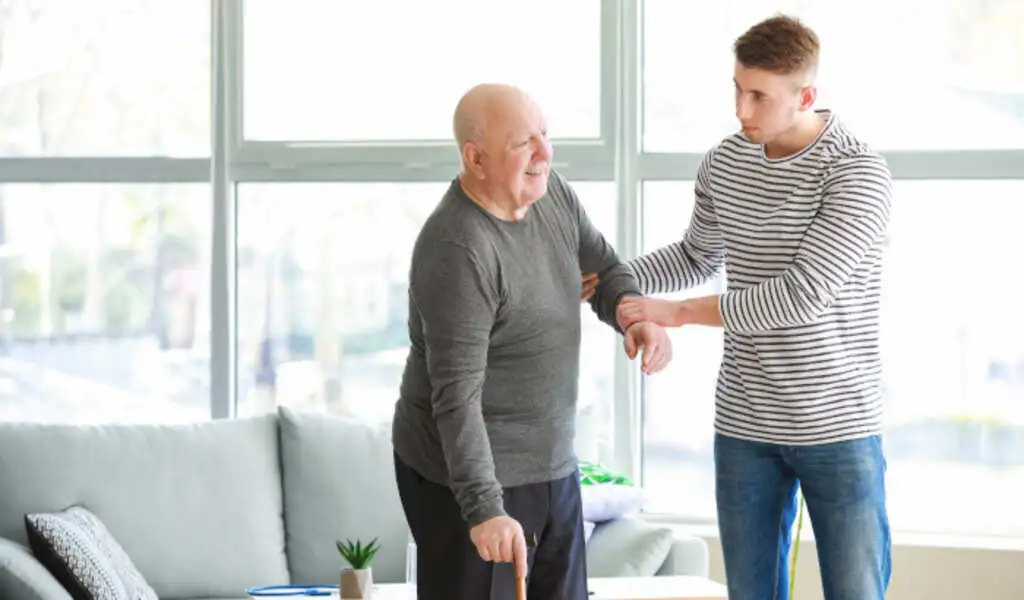 For American adults sixty-five years and older, falls are a leading cause of injury, death, and loved ones' concern. Even before the COVID-19 pandemic, senior citizens lived with the constant risk of suffering a damaging fall of some kind. As the pandemic swept the globe in 2020, those risks grew as local recreation centres closed and isolation increased for people of all ages.
Ensuring the safety of the ageing adults in our lives is a vital responsibility. Here's an inside look into how COVID-19 has increased fall risk for seniors and what you can do about it.
Reducing fall risk
Before exploring the ins and outs of seniors' increased susceptibility amidst the COVID-19 pandemic, it's paramount to research ways you can mitigate elderly loved ones' fall risk.
Taking care of the older generations is one of the many joys adulthood offers. Because falls represent one of the most significant risks to our older loved ones, protecting them from fall hazards is one of the best things you can do for them. One reliable way to reduce the risk of falling for seniors is to provide a reliable mobility aid, such as an upright walker. These mobility aids are designed to maintain independence without compromising safety.
There are other practical options to make sure fall risks are minimal, such as installing carpeting over hardwood floors and securing any loose rugs in the house. Install plenty of grab bars beside the shower and try to use rubber bath mats that have a better grip.
With these tips and tricks tucked in your back pocket, now's the time to zoom out for a big-picture look at seniors' elevated risk of falls in our new normal.
The danger of falls for senior citizens
Falling risks increase with ageing due to balance issues, vision problems, instability, and joint and muscle weakness. Falling may not seem like a big deal to the young and agile, but it can hold dangerous ramifications for the elderly. One out of five falls causes serious injury, and between 2007 and 2016, fall death rates in the United States increased by 30%.
Sadly, senior citizens are less sure on their feet. This instability increases the possibility of an injury-inducing fall, especially amid a global pandemic. The pandemic exacerbated those risks, as seniors could not attend regular physical therapy or fall prevention classes, was more isolated from loved ones and helpers and coped with more dangers daily.
Contributing factor of loneliness and depression
The COVID-19 pandemic introduced growing mental health problems for senior citizens, including loneliness and depression. With businesses and recreation centres closed, outlets that would have kept seniors in good company tore away. This deprivation can create a sense of isolation for anyone who tries to leave the house regularly. With that outlet removed, problems quickly arise.
Feelings of loneliness and depression were at an all-time high during the pandemic, especially for senior citizens. Without the boon of the presence of friends and family, seniors experienced more mental turmoil. This added stress can lead to balance instability, quickly leading to an increased risk of falling.
Increasing fear around the pandemic
The COVID-19 pandemic produced fear worldwide, especially for seniors. As the most vulnerable demographic, older adults were at exceptionally high risk for infection and even death because of the pandemic. With no vaccine readily available in select areas, seniors experienced a new level of fear and uncertainty.
This sort of fear created the increased likelihood that seniors would find themselves alone more often than not. A bubbling fear of falling accompanied coupled with dramatic lifestyle changes, as no one would be present to help in the event of an emergency, can spell disaster for at-risk seniors. That fear can quickly lead to an increase in future fall risk. Living in such fear creates more risk and spikes the possibility of sustaining a life-altering injury,
Mitigating the fear of suffering from a fall can help seniors to prevent falls. However, without proper support and encouragement from their communities and families, ensuring the health and safety of loved ones does not come easily.
Decreased activity overall
Many seniors devote regular time to attending fitness and movement classes, including fall prevention classes. Knowing their mobility and strength are decreasing, seniors have to pay special attention to keeping up with their exercises and maintaining all the mobility they can manage.
The pandemic took away many opportunities for seniors to go out and exercise in their usual capacity. The natural consequence proved to be an overall decrease in physical activity and conditioning. A reduction in physical training presents a problem for senior citizens, including an increased risk of severe falls.
Decreased physical activity can impact a senior's confidence in their ability to move around without incident. That sort of mental strain can also put them at greater risk of suffering from a fall. The pandemic increased that fear, which put more seniors at risk than ever before.
Postponed programs
Many senior citizens participate in weekly programs, such as mobility classes and strength training. The pandemic made many of these gatherings impossible, as gyms and recreation centres alike closed their doors for an extended time.
Without the help of trained instructors, seniors had less opportunity to work on their mobility. This lack caused a problem for those who already had difficulty getting around. Without classes and accountability, seniors could not continue strength training, mobility programs, balance exercise, and other vital activities.
Less likely to have company
The COVID-19 pandemic posed a particular risk for senior citizens. As one of the most vulnerable groups, isolation became the natural precaution for many who feared catching the virus. While family members made an effort to visit at a distance, such as staying outside or interacting through glass doors, the likelihood of loneliness became normal for many senior citizens.
Without people to keep them company, seniors spent more time alone, having to do daily tasks that might have otherwise fallen to friends and family. This added responsibility posed a severe problem for the less mobile of the senior community, as specific tasks around the house can be pretty dangerous.
Having less company to help with these tasks contributed to the increased fall risk that seniors experienced during the pandemic.
One last thing
The COVID-19 pandemic increased the risk for senior citizens, who spent more time alone and less time being active during lockdowns and virus-related fears. Falls became a severe hazard. Being aware of the most vulnerable in a community makes it easier to provide help and offer assistance, especially during uncertainty.
People Also Check:
Best Ways to Embrace Single Living, Lifestyle and Living
Researchers Discover, Lonely People Likely To Die Earlier than
Chiang Rai Senior Monk Busted for Transporting Millions of Meth