Joe Biden Covid-19 Mild Symptoms Have Been Confirmed By The White House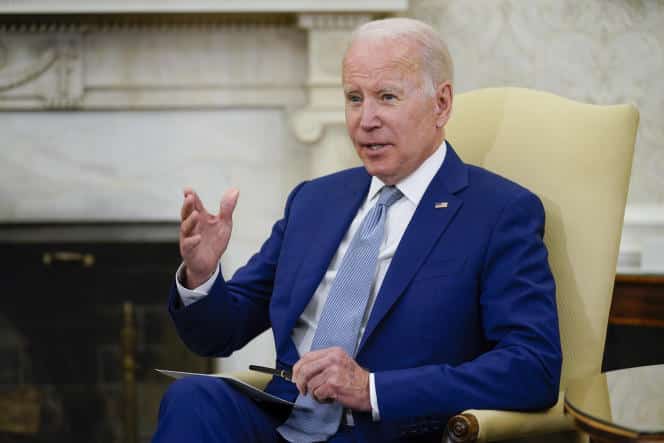 (CTN News) – On Thursday, Vice President Joe Biden tested positive for Covid, a sign that new variations of the virus are challenging the nation's recovery from two and a half years of pandemic disruptions.
COVID-19 infections are sweeping the country, mainly due to the highly transmissible BA.5 variant. In Massachusetts, Biden spoke about the administration's clean energy goals yesterday.
According to NPR, the president held extended conversations, posed for pictures and hugged Congressional Picnic attendees on the South Lawn the week before the positive test.
While on a four-day trip in the Middle East, he shook hands with leaders there and attended meetings without a mask.
According to a letter from Biden's doctor, he's suffering from fatigue, a runny nose, and a dry cough that started on Wednesday night.
Biden is "maximally protected," which means he has been vaccinated against the virus twice and is fully protected. The letter to White House press secretary Karine Jean-Pierre says the doctor anticipates Joe Biden will respond favorably to Paxlovid treatment.
Joe Biden's age of 79 makes him at increased risk for serious symptoms caused by COVID-19, even though unvaccinated older adults face a much higher risk than the double-boosted president.
According to the White House, he will isolate until he tests negative, and he will continue to perform all of his duties.
During his tenure as president, Donald Trump also tested positive for COVID-19. Vaccines were not available at the time, in 2020. An experimental antibody treatment was administered to Trump while he was hospitalized.
Biden's presidency has been defined by COVID-19. His first full day in office was marked by the release of a national pandemic strategy. Globally spreading variants have complicated that plan's effectiveness.
As ABC News reported in April during an uptick in cases near the president, White House staffers and officials are required to test before coming into contact with the president. Meetings are also socially distanced, even though masks are optional.
In April, White House press secretary Jen Psaki acknowledged that Joe Biden may have COVID-19, but said there were no plans to increase testing or require masks around the president.
The upcoming presidential trip of Joe Biden has been canceled
An official from the White House told CNN that Biden's scheduled speech on crime prevention at Wilkes-Barre, Pennsylvania, later this evening has been canceled due to scheduling conflicts.
There has yet to be any word on the plan for the subsequently scheduled fundraiser for the Democratic National Committee in Philadelphia.
On Monday, Biden was also scheduled to travel to Orlando and Tampa, Florida, but he is now expected to isolate himself at home since he was supposed to travel.
People Also Read: