'Flurona' Has Been Diagnosed in Israel. Here's What You Need to Know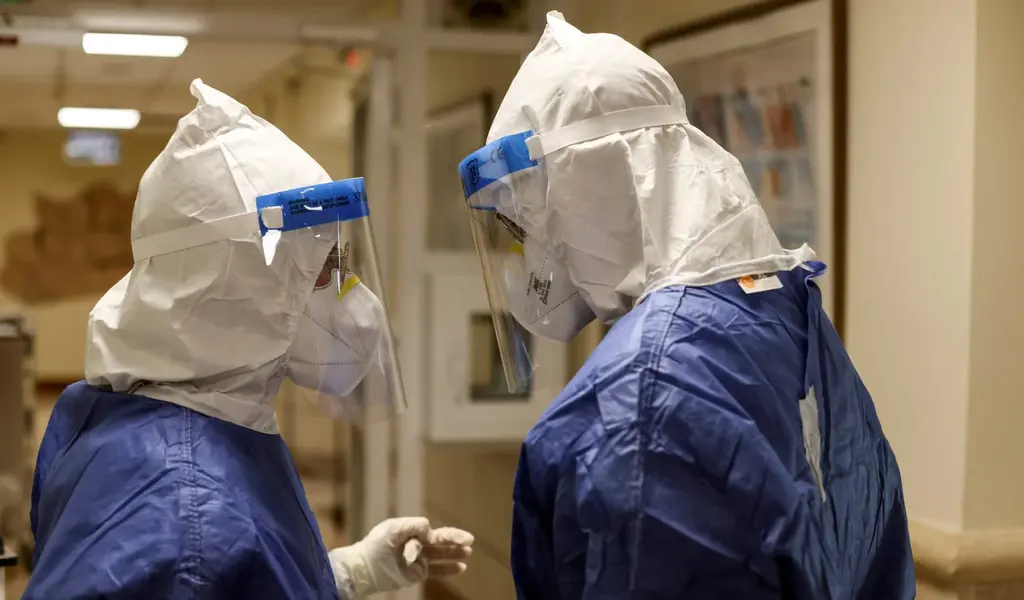 COVID-19 and the flu can be contracted simultaneously, and now that Israel has confirmed the first case, "Flurona" will probably be referred to colloquially.
That's what has been circulating the internet lately, at least.
An unvaccinated pregnant woman who had mild symptoms was recently diagnosed with the flu and COVID, according to Beilinson Hospital in Petah Tikva, The Times of Israel reports. She was released from the hospital after her condition improved.
 What is Flurona?
The name Flurona basically jams together "flu" and "coronavirus". Amesh Adalja, MD, a senior scholar at the Johns Hopkins Center for Health Security, says flu co-infections were more common when the pandemic began because influenza was more widely spread.
However, Flurona cases aren't common here. The flu has circulated this year after a virtually nonexistent flu season last year, says Dr. Russo. Every virus has the potential to cause death. Combining them could be dangerous.
According to Dr. Adalja, because Flurona isn't commonly used, there isn't a lot of data on how people deal with it. He says the severity may be unclear.
How can you get Flurona?
COVID-19 and the flu are commonly spread via droplets, according to the CDC, and people can be exposed to both viruses at the same time or in close proximity, according to Dr. Russo. Basically, one day you could contract COVID-19, the next the flu, and the next Flurona.
The thing is, these two viruses won't necessarily "outcompete" each other for your protection. Dr. Russo says that they interact with different receptors in the body. Therefore, Flurona can give you the full flu and COVID-19 experience at the same time.
Australia Orders Lockdown of Millions as Covid-19 Wave Surges
Five South Koreans Die Within a Week After Getting Flu Vaccine
What are the symptoms of Flurona?
Dr. Russo says that Flurona won't cause symptoms that you wouldn't get from one illness or another. As a result, you could experience symptoms from either condition at the same time.
According to the CDC, you could experience the following symptoms for COVID-19, including Omicron variant symptoms:
Fever or chills
Cough
Shortness of breath or difficulty breathing
Fatigue
Muscle or body aches
Headache
New loss of taste or smell
Sore throat
Congestion or a runny nose
Nausea or vomiting
Diarrhea
According to the CDC, Flurona's flu part can cause any of the following symptoms:
Feeling feverish or having a fever
Cough
Sore throat
Runny or stuffy nose
Muscle or body aches
Headaches
Fatigue
Vomiting and diarrhea (this is more common in children than adults)
How is Flurona treated?
Flurona cannot be treated specifically. Dr. Adalja says treatment is specific to each virus. Therefore, if it's been less than 48 hours since you developed symptoms, you may be prescribed oseltamivir (Tamiflu). In addition, your doctor may prescribe you Pfizer's Paxlovid or Merck's molnupiravir antiviral COVID-19 pills or another COVID-19 treatment like monoclonal antibodies or redeliver if you qualify, Dr. Russo says.
According to Dr. Russo, it's nearly impossible to determine if you have Flurona on your own, and your doctor may not be able to distinguish between the two without testing you for both illnesses. Therefore, if you have symptoms of COVID-19 or the flu, you should be tested and treated appropriately.
Also Check:
Australia Orders Lockdown of Millions as Covid-19 Wave Surges
Five South Koreans Die Within a Week After Getting Flu Vaccine
Agriculture Ministry Dismisses Bird Flu Report in Social Media
Thailand on High Alert Against H5N1Bird Flu
46-Year-Old Italian, Nicola Russo was Found Dead at his Guesthouse in